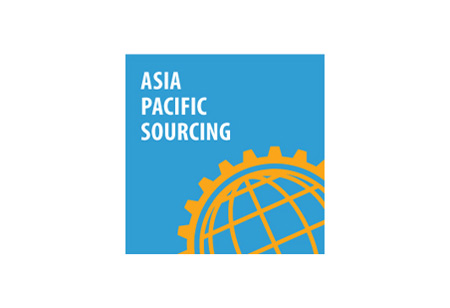 Asia-Pacific Sourcing
Köln, Germany
Book Hotel Online for Asia-Pacific Sourcing
Book Now
Event Update
Asia-Pacific Sourcing 2025 will take place between 11.03.2025 and 13.03.2025. Messe Cologne will host the live event, and it will not feature Covid-19 prevention measures. This is due to the lifting of Germany's pandemic-related limitations.
A Brief Overview of Asia-Pacific Sourcing
Asia-Pacific Sourcing is the go-to international sourcing platform, if you want to open the door to the wealth of Asian products that have become highly coveted purchases for Western customers. The trade fair is based in Cologne, Germany and delivers an impressive product showcase that spans every relevant product group. Asia-Pacific Sourcing is a natural choice for you as an exhibitor.
GETA ltd is an established provider of accommodation for exhibitions. We've sent exhibitors all over the world and know where to look for the most affordable hotel prices in Cologne. Depending on your budget, our team sends you a list with hotels, apartments or hostels. Keep costs reasonable and enjoy a hotel reservation during Asia-Pacific Sourcing that's close to the Koelnmesse. It takes you minutes to reach the exhibition centre whether you're travelling via public transport or getting there on foot. Providing hotel accommodation for Asia-Pacific Sourcing is just one service.
GETA ltd offers a variety of services to help plan the most successful business trip!
Why Your Visit Is Worth It
Exhibitors choose Asia-Pacific Sourcing, because it's a tightly specialised event. You meet only players from the Western retail industry, who are committed to buying. This translates into targeted sales leads and productive networking every single day. The advantages of exhibiting make it well worth your time and you quickly earn back exhibition costs. Close deals with ease and grow your brand's visibility with ease.
Despite the pandemic, Asia-Pacific Sourcing performed remarkably well. Although 2023 was the first time since the pandemic that the fair took place, the edition still united a large portion of the professional community:
500 exhibiting companies from 13 countries

4500 trade visitors from over 80 countries

17,100 sq. metres of exhibition space
Industry Relevance
Asia-Pacific Sourcing held at the Koelnmesse in Cologne, is a biennial trade fair that serves as a hub for the promotion and sale of Asian-made products across a variety of industries. Consumer tastes have embraced the Far East sense of aesthetic and way of life, so this trade fair is crucial in
fostering multilateral import and export business. Since its establishment in 2005, it has become a significant order and communication platform for Asian products related to house, garden and leisure. It's the bridge that connects the Asian market's offerings and the demand in Europe and North America.
This event showcases a wide range of products, innovations, and trends, ranging from household appliances all the way to machine tools. Each edition tends to introduce something new to the overall product offerings. Here's the entire present product portfolio:
Tools

Locks + Fittings

Home improvement/DIY

Garden equipment and garden lifestyle

Barbecue, camping

Sports, leisure

Industry services

Table decoration, housewares, kitchen fittings

Gift articles, home accessories, seasonal goods

Major home appliances

Electrical small appliances

Automotive supplies

Building materials

Sanitary
The exhibition space will be vast, showcasing the latest and most innovative products and technologies in the home and garden decor world, along with other exciting tools and services. Visitors can look forward to guided tours, live demonstrations, practical workshops, competitions, and networking events, offering them valuable opportunities to engage with exhibitors and explore cutting-edge trends and offerings.
The co-location of Asia-Pacific Sourcing with the IAW, the international trade fair for retail promotion and import goods, further enhances the event's importance and attractiveness for participants and attendees alike. This pairing creates a synergistic environment, fostering even more opportunities for business connections and collaborations.
For exhibitors, Asia-Pacific Sourcing offers several compelling reasons to participate. The fair provides an ideal platform to attract new customers and target groups, engage in direct dialogue with potential buyers, and generate new business opportunities. The trade show's global significance also ensures extensive media coverage, with accredited journalists reporting on the event, helping exhibitors gain worldwide attention for their products and services.
Asia-Pacific Sourcing, as it's paired with IAW, holds significant importance for professionals in the house, garden, and leisure product market, providing a comprehensive and dynamic platform for industry players to thrive and succeed in the ever-evolving global market.
Who Are You Going to Meet?
Asia-Pacific Sourcing primarily caters to trade visitors, including those from retail, mail order business, wholesale, and foreign trade sectors. With its biennial frequency, this fair provides a dynamic and unique opportunity for participants to explore business prospects, expand their networks, and gain valuable insights into the market for home, garden and leisure products. The fair represents a great variety of European and North American markets, which are eager to gain access to the Asiatic market.
In terms of exhibitors, three regions stand out in terms of representation for the 2023 edition: China with 420 exhibitors, Taiwan with 37 exhibitors and India with 14 exhibiting companies.
Additional Value of Attending
For the third time, Asia-Pacific Sourcing proudly hosted the exclusive presentation area 'Best of China,' a showcase of premium offerings from 20 esteemed Chinese companies. This eye-catching presentation area became a vibrant hotspot for sourcing partners from all corners of Europe. Within this exclusive space, visitors had the opportunity to explore an exquisite selection of companies hailing from China, each representing the pinnacle of quality and innovation in their respective industries.
Among the standout exhibitors were names such as Chongqing Hybest Tools Group, Everise Tools Industrial Co., Ltd., Hangzhou Source Tool Machinery Co., Ltd., Hebei Double Goats Grinding Wheel Manufacturing Co., Ltd., Jiangsu Yinghe Industry & Trading Co., Ltd., Ningbo Jiejie Tools Co., Ltd, and Sichuan Machinery Import & Export Corp. Ltd.
The 'Best of China' presentation area serves as a platform for Chinese companies to showcase their finest products and demonstrate their unwavering commitment to excellence in design, craftsmanship, and technology. The area's curated selection ensured that visitors could explore a diverse array of offerings, spanning various industries, each leaving an indelible impression of China's manufacturing prowess.
Beyond just the products on display, the "Best of China" area was thoughtfully designed to provide an engaging and immersive experience for attendees. Visitors are treated to a memorable journey through China's finest new products, sparking opportunities for partnerships and collaborations between European sourcing partners and their Chinese counterparts.
Past editions
Asia-Pacific Sourcing 2023
28.02.2023 - 02.03.2023
Asia-Pacific Sourcing 2021
21.02.2021 - 24.02.2021
How to get to Asia-Pacific Sourcing

On Foot
Cologne Bonn Airport – not advisable
Cologne Central Station – 30 mins via Hohenzollernbrücke

By Car
Cologne Bonn Airport – 20 mins via A559 and Östliche Zubringerstraße/L124
Cologne Central Station – 10 mins via Auenweg

By Public Transport
Cologne Bonn Airport – 30 mins via S19 transport
Cologne Central Station – 10 mins via S-Bahn S6/12/9