AUTOMATICA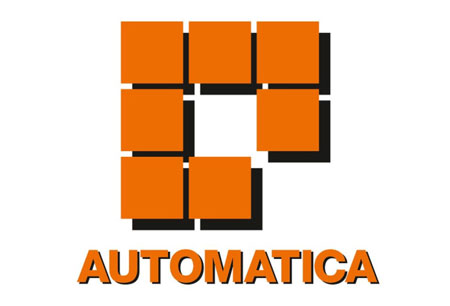 AUTOMATICA
Germany, Munich
June 22nd to June 24th mark the return of automatica 2021 to Messe München. Things are going to be a little different as the current edition of the major exhibition for automation and robotics will run as a hybrid event branded as automatica sprint. It's a compact version of the exhibition in full compliance with COVID-19 restrictions and regulations.
AUTOMATICA opens its doors for four packed days in Munich, Germany, to showcase how the industry has grown and what new innovations in mechatronics and automation are to be expected to cross over. The respected international trade fair attracts thousands attending from all the big industries from the four corners of the world. Claim your hotel room at affordable price rates with GETA Ltd and save time on finding the right hotel yourself.
Instead, choose to plan your program as there will be an exhausting range of robotics, assembly lines and machine-vision systems with real applications in multiple sectors complete with an area dedicated to demonstrations and a show. For the first time ever, AUTOMATICA is host to ESA BIC "Start-up Award" – a must for your visit. With this much excitement you need a hotel booking near the exhibition centre and GETA Ltd can find offers in no time for hotels nearby and hotels with excellent transportation links, so you don't have to search.
While you streamline and automate your business at AUTOMATICA, allow GETA Ltd streamline and automate your stay for a successful professional outing.
Past editions
AUTOMATICA 2020
08.12.2020 - 11.12.2020
Cancelled because of COVID-19.
AUTOMATICA 2018
19.06.2018 - 22.06.2018
How to get to AUTOMATICA

On Foot
45 min Bike ride from HBF

By Car
From Munich HBF ~30 min
From Munich International Aiport - 30 min

By Public Transport
From Munich HBF with U2 (13 stops) for 23 min to Station Messestadt West
From Munich International Aiport - S8 to Munich Daglfing Station /1 min transfer to Daglfing Bahnhof Ost/ and then with bus 183 to Messestadt West ~ 55 min
Hotels
Venue