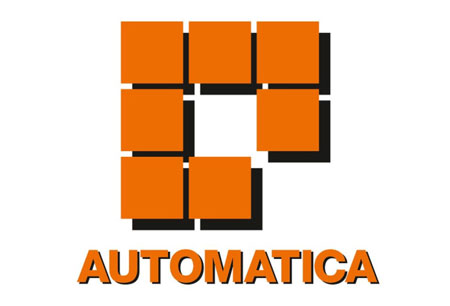 AUTOMATICA
Munich, Germany
Book Hotel Online for AUTOMATICA
Book Now
Event Update
Automatica 2025 will be hosted as a live trade show in Messe Munich. The event site will not feature Covid-19 safety precautions due to the removal of the country's pandemic-related limitations. The hosting dates for the event are set between 24.06.2025 and 27.06.2025.
A Brief Overview of Automatica
Automatica sits at the heart of automation and robotics in Europe. The international exhibition is a powerful platform for networking and sales that delivers a high cross-sector value. Exhibitors showcase their innovations in automation, robotics, and AI to assorted buyers and decision-makers. Nowhere else do you enjoy the level of high-quality sales leads and access to the latest research done on a global scale?
If you're headed to Munich, then you need to make hotel reservations for Automatica early to beat the crowds. Hotels located close to Messe Munich tend to sell out fast. GETA Ltd sends you the best deals in your preferred price range. Tell us how many people are in your group and the budget you're working with. You'll have your business trip planned in a day. Our team accommodates big groups of over twenty people. Let us help you find the perfect venue that's near public transport and shortens your commute. GETA Ltd also provides logistic services. You can book a rent-a-car or have a private airport transfer arranged.
Why Your Visit Is Worth It
Automatica creates a beneficial environment to chase your goals as an exhibitor. Do you want to research market trends? Raise profile? Recruit new talent? Meet with clients and generate sales leads. All can be done and more. It's also useful to know Automatica has been on a steep growth trajectory:
45,500+ trade visitors
38% are international visitors
890 exhibitors
31% are foreign companies
66,000 m² of exhibition space
Industry Profile
Automatica actively reshapes the field of automation and robotics on an industrial level. It's the international exhibition where the concept of the smart fabric takes shape in a meaningful way, and the event is based in the heart of tech innovation in Europe – Munich, Germany. Messe Munich welcomes Automatica every two years in June, and the exhibition has been going from strength to strength since its first edition back in 2004.
Exhibitors span the rich wealth of machinery, software, and services: assembly and handling technology, industrial robots, professional service robotics, machine vision, positioning systems, drive technology and sensor technology. The Start-up Arena is the true innovation hub. Newcomers and visionaries take their ideas to decision-makers to get their moment in the spotlight.
Who Are You Going to Meet There?
As mentioned above, Automatica is a cross-sector platform. This means the exhibition is of interest to managers, CEOs, and owners operating in the automotive and automotive parts industry, metalworking, food and beverages, aviation, logistics, construction, paper and printing, the chemicals sector and solar technology. They all come to see what's new from VITRONIC, ABB Robotics, Siemens, KUKA AG, connyun and Watson IoT.
Visitors come from all branches – management, research and development, sales, maintenance, planning, and design. By far the biggest group is from manufacturing, production, processing and quality control. Outside the German majority, exhibitors can break into the UK, Japan, the USA, the Russian Federation, China, Italy, Turkey, the Netherlands, Denmark, and France. If you're looking to recruit fresh talent, you can as Automatica hosts several games like the Makeathon that attract sharp minds still in university.
Additional Value of Attending
Step into the future at Automatica's Service Robot City, an exhibition highlight that showcases the immense potential of service robots. With skyrocketing growth rates and an expanding range of applications, service robots are revolutionising various industries. This joint pavilion offers an in-depth and exciting overview of the application fields for service robots. Whether it's in healthcare, hospitality, retail, workplaces, or inspection and monitoring, visitors witness new and innovative exhibits in action. Experience first-hand how these robots can provide effective solutions to the challenges posed by the shortage of skilled specialists.
Service Robot City lays out cutting-edge technologies and groundbreaking advancements that power these robots. Witness their capabilities and understand the ease of handling them in practical settings. From intricate surgical procedures and elderly care in retirement homes to transportation tasks and even catering, the possibilities are vast. Service robots have also made their way into the agricultural sector, where they can assist in tasks like strawberry harvesting.
One remarkable feature of Service Robot City is the Robot Restaurant, where machines partially staff the establishment. Need a beverage? A robot will be at your service, showcasing the seamless integration of robots into everyday tasks. This immersive experience allows you to envision a future where service robots are commonplace and contribute to enhancing efficiency, productivity, and convenience.
Given how AI has had a global impact across all industries, it's no surprise that i_space receives so much attention at Automatica. The stage is wholly dedicated to the exploration of the intersection of artificial intelligence and society. Beyond the technical aspects of robotics and automation, i_space provides a platform for thought-provoking discussions, demonstrations, and networking.
The i_space program is designed to be highly informative and diverse, offering a range of activities that showcase new approaches and future scenarios. Expert panels consisting of renowned figures from the fields of science, business, and politics sink their into topics like ethics in robotics and automation during the Ethics Round Table. The KI.FABRIK Bavaria panel discussion is another highlight, featuring in-depth conversations about artificial intelligence and its impact on the industry.
The i_space stage also features 20-minute live talk sessions. Each session sheds light on the current research conducted by AI.Society participants and showcases practical scenarios related to the future fields of "Work," "Health," "Mobility," and "Environment." Attendees have a direct way to connect with leading researchers and gain a deeper understanding of how much AI has advanced and its potential implications across various aspects of society.
Whether you're an industry professional, researcher, or simply curious about the future of AI in all its facets, i_space at Automatica is an inexhaustible source of knowledge and inspiration. The stage is just as much about knowledge sharing as it is about creating strong partnerships, collaborations, and investments. All this ends with the Robothon® award ceremony. This prestigious event celebrates the achievements of participants in the Grand Challenge, where the winners will be announced and recognized for their outstanding contributions.
Past editions
AUTOMATICA 2023
27.06.2023 - 30.06.2023
94%
of exhibitors rated the iteration as excellent
91%
of exhibitors rated visitor quality as excellent
85%
of exhibitors appreciated the increase of new customer acquisitions
98%
of visitors rate the iteration as excellent
97%
of visitors praised the presence of market leaders
65%
of visitors expect Automatica's significance to increase
Coincided with Laser World of Photonics 2023
AUTOMATICA 2022
21.06.2022 - 24.06.2022
Coincided with Analytica and Ceramitec 2022
+/-38%
of visitors were from abroad
AUTOMATICA 2020
08.12.2020 - 11.12.2020
Cancelled because of COVID-19.
AUTOMATICA 2018
19.06.2018 - 22.06.2018
How to get to AUTOMATICA

On Foot
45 min Bike ride from HBF

By Car
From Munich HBF ~30 min
From Munich International Aiport - 30 min

By Public Transport
From Munich HBF with U2 (13 stops) for 23 min to Station Messestadt West
From Munich International Aiport - S8 to Munich Daglfing Station /1 min transfer to Daglfing Bahnhof Ost/ and then with bus 183 to Messestadt West ~ 55 min