AUTOMATICA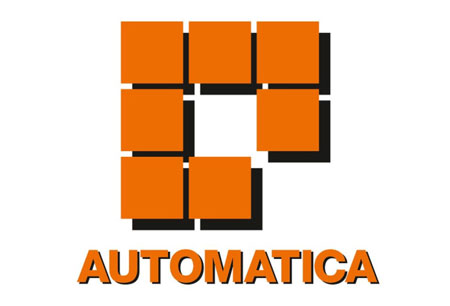 AUTOMATICA
Germany , Munich
Covid Update
June 21st to June 24th mark the return of automatica 2022 to Messe München. The current edition of the major exhibition for automation and robotics will run as a live event. The exhibition will take place with an implemented safety plan that will be in full compliance with COVID-19 restrictions and regulations.
A Brief Overview of Automatica
Automatica sits at the heart of automation and robotics in Europe. The international exhibition is a powerful platform for networking and sales that delivers a high cross-sector value. Exhibitors showcase their innovations in automation, robotics and AI to assorted buyers and decision makers. Nowhere else do you enjoy the level of high-quality sales leads and access to the latest research done on a global scale.
GETA ltd knows all the great hotels in Munich, Germany. Come find your hotel for automatica in as fast as a day. Whether you want a more affordable room or want only the best in the city, we're here to book your hotel booking to your satisfaction. It's easy to enjoy your time at automatica when you're staying in a great hotel close to Messe München. One consultation separates you from the perfect hotel stay!
Why Your Visit Is Worth It
Automatica creates a beneficial environment to chase all your goals as an exhibitor. Do you want to research market trends? Raise profile? Recruit new talent? Meet with clients and generate sales leads? All can be done and more. It's also useful to know automatica has been on a steep growth trajectory:
• 45,500+ trade visitors
• 38% are international visitors
• 890 exhibitors
• 31% are foreign companies
• 66,000 m² of exhibition space
Industry Profile
Automatica actively reshapes the field of automation and robotics on an industrial level. It's the international exhibition where the concept of the smart fabric takes shape in a meaningful way and the event is based in the heart of tech innovation in Europe – Munich, Germany. Messe München welcomes automatica every two years in June and the exhibition has been going from strength to strength since its first edition back in 2004. Exhibitors span the rich wealth of machinery, software and services: assembly and handling technology, industrial robots, professional service robotics, machine vision, positioning systems, drive technology and sensor technology. The Start-up Arena is the true innovation hub. Newcomers and visionaries take their ideas to decision makers to get their moment in the spotlight.
Who Are You Going to Meet There?
As mentioned above, automatica is a cross-sector platform. This means the exhibition is of interest to managers, CEOs and owners operating in the automotive and automotive parts industry, metal working, food and beverages, aviation, logistics, construction, paper and printing, the chemicals sector and solar technology. They all come to see what's new from VITRONIC, ABB Robotics, Siemens, KUKA AG, connyun and Watson IoT. Visitors come from all branches - management, research and development, sales, maintenance, planning and design. By far the biggest group is from manufacturing, production, processing and quality control. Outside of the German majority, exhibitors can break into the UK, Japan, the USA, the Russian Federation, China, Italy, Turkey, the Netherlands, Denmark and France. If you're looking to recruit fresh talent, you can as automatica hosts several games like the Makeathon that attract sharp minds still in university.
Past editions
AUTOMATICA 2020
08.12.2020 - 11.12.2020
Cancelled because of COVID-19.
AUTOMATICA 2018
19.06.2018 - 22.06.2018
How to get to AUTOMATICA

On Foot
45 min Bike ride from HBF

By Car
From Munich HBF ~30 min
From Munich International Aiport - 30 min

By Public Transport
From Munich HBF with U2 (13 stops) for 23 min to Station Messestadt West
From Munich International Aiport - S8 to Munich Daglfing Station /1 min transfer to Daglfing Bahnhof Ost/ and then with bus 183 to Messestadt West ~ 55 min
Hotels
Venue