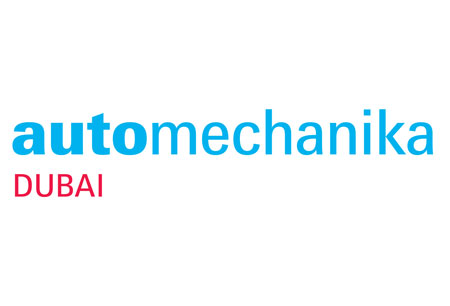 Automechanika Dubai
Dubai, UAE
Book Hotel Online for Automechanika Dubai
Book Now
Event Update
The 2024 Edition of Automechanika Dubai will occur as a live event between 10.12.2024 and 12.12.2024. The trade show will be held in the Dubai World Trade Centre as a face-to-face event. To guarantee participant safety, the venue will include the latest Covid-19 safety procedures. This will include upholding a social distance of 1.5 metres and the mandatory wearing of surgical face masks. Upon entering the venue, temperature checks will be performed as well. Attendees should note that there are currently no travel restrictions in effect within Dubai.
A Brief Overview of Automechanika Dubai
A new addition to Automechanika portfolio, Automechanika Dubai occupies a valuable position in the greater automotive sector in the Middle East and is a natural fit in the current landscape. The international trade fair examines key innovations and technological progress made across the full value chain. The Middle Eastern market provides a lot of opportunities for exhibitors to tap into a new audience for the MEA region, and gain access to Eastern markets.
GETA Ltd does everything you need to have a productive business trip to Automechanika Dubai. We have worked with exhibitors for over ten years and have sent them to major cities all over the world. Our database of hotels in Dubai features hotels at every price point and we make it possible to enjoy a good room and now have to pay a small fortune at the same time. Based on your budget, we carefully select the best deals on the market. Make savings and stay in a hotel close to Dubai World Trade Centre. Large groups are welcome. GETA ltd completes your hotel reservation in a few hours and offers a lot of other travel services in addition to accommodation for exhibitions.
Why Your Visit Is Worth It?
The Middle East is a thriving market and Dubai's import and export market is valued in billions. As an exhibitor, you come in contact with buyers at the top of the food chain, who are invested in finding the best solutions, equipment and products available on the market today. Qualified sales leads are easy to find and many earn back their travel expenses on the first day. As a centre for the automotive industry in the Middle East, Automechanika commands high numbers. Even with the pandemic still ongoing:
562 international exhibitors from 47 countries;
20,000+ international trade visitors made the trip;
129 countries represented;
40 percent increase in senior management;
12 country pavilions were set up;
8 halls
Industry Relevance
The first-ever edition of Automechanika Dubai took place in 2003 and since then it's been a major presence in the business calendar of Dubai, UAE. Each year, the international trade show returns to Dubai World Trade Centre in June to showcase the best and newest products and solutions. The event is organised by Messe Frankfurt Middle East. Automechanika Dubai brings to the forefront the entire aftermarket and supply chain. The portfolio extends to the following six thematic sectors – parts & components; electronics & systems; tires & batteries; car wash, care & reconditioning; repair & maintenance; and accessories & customization.
The support programme is a strong selling point. You have much to discover and learn through Automechanika Academy, Innovation Zone and webinars. However, one of the more interesting events is the Automechanika Dubai Africonnections, which gives Africa its due as a rising power in the light vehicle market.
Who Are You Going to Meet?
Automechanika Dubai gives exhibitors the chance to meet and negotiate with key manufacturers, including exclusive distribution rights in key markets. A-MAP, Accor Lubrificants, Centropneus, Dexol, Dobinsons Spring & Suspension, JPC and Koprulu General Trading are among the featured exhibitors.
So who attends Automechanika Dubai? All participants in the value chain are present at the trade fair. You'll be able to meet with wholesalers, distributors, importers and exporters, garages, fleet managers, workshops, service centres, and transportation heads. As a whole, trade visitors happen to be in a position of power in their respective organisations, and organisers have reported a jump in the percentage of decision-making personnel. In 2021, procurement and purchasing personnel rose by 18% and senior managers increased by 40%. This signalled not just a return to business as usual, but increase in business activity overall as trade visitors more actively search for suppliers.
Nearly half of all visitors come from the UAE. The rest are evenly distributed between the Middle East, Asia, GCC and Africa. Only 5% of all visitors come from Europe. You also see Dubai's top five auto parts trade partners well represented – Japan, China, Saudi Arabia, the USA, and Germany. Automechanika Dubai does well to foster partnerships with emerging regions. In this case, this means the Sub-Saharan region, which is coming into its own currently. The AfriConnections does the work of connecting African buyers with global suppliers through a well-structured programme that answers questions and introduces the most important players on both sides.
Additional Value of Attendance
The Automechanika Dubai Awards are the main event at the trade fair as many exhibitors fight for the title of best innovation across 19 categories. The awards give visitors and exhibitors an intro into what's hot right now and what technologies will change the industry as we know it. Plus, winners get all the success, prestige and excellence – not to mention solid press coverage. More than 160 nominations were entered into the competition, which were distilled into a shortlist of 49.
Automechanika Dubai constantly evolves and responds to industry changes and needs. That's why in 2021, organisers launched the new Tools and Skills Competition in the Repair & Maintenance section of the show. Veteran professionals put their skills to the test among the best in the industry to perform tire changing and tire mounting against the clock. Winners take it all!
The Modern Workshop provides a series of training programmes, seminars, live presentations and instructions on how to run a modern workshop, what that means and the equipment you need to have, and the essential skills. Garage and workshop professionals, who are on the wave of innovation and bring their perspective to the audience lead the event. This knowledge sharing event investigates topics such as the future of trainings and the supporting technologies, 3D printing in car repair and restoration, and occupational health and safety for garage professionals.
The event is held apart from Automechanika Academy, which is the definitive knowledge-sharing event during the trade fair. The Academy boasts a long list of high-profile delegates, international experts, key government authorities and leading industry players, who gather under one roof to discuss and chart the future of the automotive sector.
Past editions
Automechanika Dubai 2023
02.10.2023 - 04.10.2023
Automechanika Dubai 2022
22.11.2022 - 24.11.2022
98%
increase compared to the 2021 edition
Automechanika Dubai 2021
14.12.2021 - 16.12.2021
Automechanika Dubai 2020
19.10.2020 - 21.10.2020
Cancelled because of COVID 19
Automechanika Dubai 2019
10.06.2019 - 12.06.2019
How to get to Automechanika Dubai

On Foot
Dubai Airport – not advisable
Global Village 1 Station – not advisable

By Car
Dubai Airport – 10 mins via Sheikh Rashid Rd/E11
Global Village 1 Station – 20 mins via Sheikh Mohammed Bin Zayed Rd/E311 and Al Ain - Dubai Rd/E66

By Public Transport
Dubai Airport – 15 mins via transport MRed
Global Village 1 Station – not available