Automechanika Dubai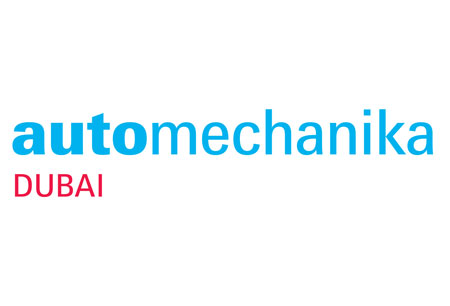 Automechanika Dubai
UAE, Dubai
Book Online for Automechanika Dubai
Book Now
A Brief Overview of Automechanika Dubai
Although one of the more recent additions to the Automechanika portfolio, Automechanika Dubai has quickly risen in status and has continuously been growing over the years at an accelerated rate. Today, the international trade show for the automotive aftermarket has established itself as a leader and the largest of its kind for the MEA region.
Trust GETA Ltd to get you where you need. We're experienced when it comes to accommodation for trade shows and offer flexible hotel services for Automechanika Dubai. Whatever your budget is we present you with appropriate offers and handle your reservation. The goal is efficiency and convenient, which is why we seek out hotels in the near vicinity of Dubai World Trade Centre. So pack your bags and prepare to be awed with the newest technological innovations.
Why Your Visit Is Worth It
A booth at Automechanika Dubai is a smart investment with a quick return. Exhibitors register a satisfactory number of sales leads and closed deals. It's not surprising to see why it's easy to move product off shelves when you look at the numbers:
1880+ international exhibitors from 63 countries;
32,000+ international trade visitors from 146 countries made the trip;
8000+ business meetings took place during the show;
23 country pavilions were set up;
13 halls
Industry Relevance
The first ever edition of Automechanika Dubai took place in 2003 and since then it's been a major presence in the business calendar of Dubai, UAE. Each year the international trade show returns to Dubai World Trade Centre in June to showcase the best and newest products and solutions. The event is organised by Messe Frankfurt Middle East. Automechanika Dubai brings to the forefront the entire aftermarket and supply chain. The portfolio extends to vehicle parts, assembly, tires, automotive electronics, body repair, chassis, corrosion protection, wheels, work clothes lubricants and repair equipment. The programming is also quite important. You have much to discover and learn through the Automechanika Academy, Innovation Zone and webinars. However, one of the more interesting events is the Automechanika Dubai Africonnections, which gives Africa its due as a rising power in the light vehicle market.
Who Are You Going to Meet?
Automechanika Dubai gives exhibitors the chance to meet and negotiate with key manufacturers including exclusive distribution rights in key markets. A-MAP, Accor Lubrificants, Centropneus, Dexol, Dobinsons Spring & Suspension, JPC and Koprulu General Trading are some of the major featured exhibitors. So who attends Automechanika Dubai? You have interest from all links in the value chain. The exhibition halls are filled with wholesalers, distributors, importers and exporters, garages, workshops, service centres, fleet managers and transportation heads. Nearly half of all visitors come from the UAE. The rest are somewhat evenly distributed between the Middle East, Asia, GCC and Africa. Only 5% of all visitors come from Europe.
Past editions
Automechanika Dubai 2020
19.10.2020 - 21.10.2020
Cancelled because of COVID 19
Automechanika Dubai 2019
10.06.2019 - 12.06.2019
AUTOMECHANIKA DUBAI 2018
01.05.2018 - 03.05.2018
AUTOMECHANIKA DUBAI 2017
07.05.2017 - 09.05.2017
How to get to Automechanika Dubai

On Foot
Dubai Airport – not advisable
Global Village 1 Station – not advisable

By Car
Dubai Airport – 10 mins via Sheikh Rashid Rd/E11
Global Village 1 Station – 20 mins via Sheikh Mohammed Bin Zayed Rd/E311 and Al Ain - Dubai Rd/E66

By Public Transport
Dubai Airport – 15 mins via transport MRed
Global Village 1 Station – not available
Hotels
Venue