Automechanika Johannesburg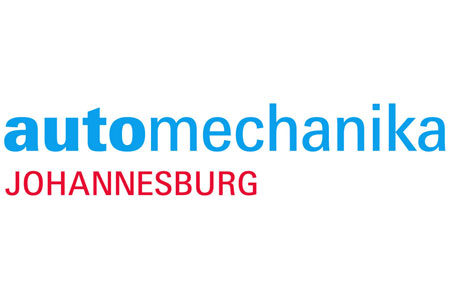 Automechanika Johannesburg
South Africa , Johannesburg
The Latest News on COVID
Cancelled in 2021, Automechanika Johannesburg is making a strong return in 2022 as the global pandemic curve is slowly flattening. Organisers have taken the necessary time to prepare for any and all eventualities with a comprehensive COVID measures. The live edition will take place on June 7th – June 10th. Decision makers and major manufacturers are all looking forward to meet face to face at the leading international trade fair for the automotive service industry. The support shows how integral trade fairs are to the industry. The JHB Johannesburg Expo Centre improves the ventilation and offers better disinfection protocols. Mandatory masking and social distancing will be enforced.
A Brief Overview of Automechanika Johannesburg
In the sub-Saharan region, there's one international trade fair for the automotive industry and that's Automechanika Johannesburg. The trade fair pushes for innovation and highlights all the biggest developments in automotive technology, manufacturing and parts. Combined with a competitive seminar programme and exciting competitions, Automechanika Johannesburg offers something to everyone. Be sure to check out every single programme item!
The upcoming Automechanika Johannesburg in South Africa is going to be one of the most visited and that means it's time to think about your hotel accommodation. GETA ltd handles your hotel reservation for the trade fair. Choose from the best hotel rates in Johannesburg and enjoy a key location next to the JHB Johannesburg Expo Centre. GETA ltd helps you stay in budget and save time commuting to the trade fair.
Why Your Visit Is Worth It
If you want to reach a wide enough audience of serious buyers in African markets and beyond, then you definitely want to get a booth at Automechanika Johannesburg. The international trade fair has seen a dramatic growth spurt over the 12 years it's been organized. Any cost will be turned right back into profit. Let's look at the numbers:
14,000+ international trade visitors
630 international companies
28 exhibiting countries
1500+ conference delegates
9 country pavilions
140+ B2B meetings were held
Industry Relevance
Automechanika Johannesburg belongs to a long line of respected trade fairs. The Automechanika brand is recognized the world over so your participation immediately improves brand visibility in your preferred sector. Automechanika Johannesburg is also one of the more recent additions since it first ran in 2009 at the JHB Johannesburg Expo Centre. Numbers are still on a confident rise and decision makers from all over the world come to enjoy everything from the product demos, the conference or the championships that take place. The product portfolio is quite comprehensive and covers automotive parts, car wash, workshop and service station equipment, IT products, car accessories, tuning, vehicle safety, assistance systems, lighting, accident repairs. This is the reason Automechanika Johannesburg is considered a one-stop shop for buyers.
Who Are You Going to Meet?
As an exhibitor you're in good company. Editions regularly attract companies like Centlube, Aer-o-cure, Diesel Electric, Launch Technologies, Engen, Dixon Batteries and Turbo Direct. That's part of the reason why you see such a diverse group of professional visitors. There are retailers, franchises, car repair shops, service stations, car trading, public authorities, fleet management, car manufacturing, garage equipment and tools, dealerships and universities. The trade fair is the main meeting point for visitors from primarily African countries like Niger, Sudan, Mozambique, Togo, Tanzania and Cameroon. However, Automechanika Johannesburg also attracts visitors from the USA, Japan, China, Germany, Canada, France, Italy and Hong Kong. The Skills & Development programme is specifically designed for attracting and training skilled workers, who operate on all levels across all the assembly chain.
Past editions
Automechanika Johannesburg 2022
07.06.2022 - 10.06.2022
Automechanika Johannesburg 2019
18.09.2019 - 21.09.2019