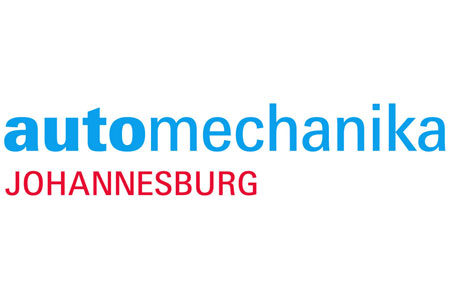 Automechanika Johannesburg
Johannesburg, South Africa
Book Hotel Online for Automechanika Johannesburg
Book Now
The Latest News on COVID
Automechanika Johannesburg is making a return in 2024. The live edition will take place from 19.11.2024 to 21.11.2024. Decision makers and major manufacturers are all looking forward to meeting face-to-face at the leading international trade fair for the automotive service industry. The support shows how integral trade fairs are to the industry. The JHB Johannesburg Expo Centre improves ventilation and offers better disinfection protocols. Currently, South Africa does not have travel limitations or domestic restrictions because of the improving pandemic situation.
A Brief Overview of Automechanika Johannesburg
In the sub-Saharan region, there's one international trade fair for the automotive industry and that's Automechanika Johannesburg. The trade fair pushes for innovation and highlights all the biggest developments in automotive technology, manufacturing and parts. Combined with a competitive seminar programme and exciting competitions, Automechanika Johannesburg offers something to everyone. Be sure to check out every single programme item!
The upcoming Automechanika Johannesburg in South Africa is going to be one of the most visited and that means it's time to think about your hotel accommodation. GETA ltd is a veteran when it comes to planning business trips and has sent exhibitors all over the world. Johannesburg is no different. Our database features hotels and apartments to rent available at every price point. Choose the best hotel rates in the city and stay in a great room close to the JHB Johannesburg Expo Centre. You'll have access to public transport and save time commuting to the exhibition centre. Combine your hotel booking with rent-a-cars, airport transfers or reservations for meeting facilities.
Why Your Visit Is Worth It
If you want to reach a wide enough audience of serious buyers in African markets and beyond, then you definitely want to get a booth at Automechanika Johannesburg. The international trade fair has seen a dramatic growth spurt over the 12 years it's been organised. Any cost will be turned right back into profit. Let's look at the numbers:
14,000+ international trade visitors

630 international companies

28 exhibiting countries

1500+ conference delegates

9 country pavilions

140+ B2B meetings were held
Industry Relevance
Automechanika Johannesburg belongs to a long line of respected trade fairs. The Automechanika brand is recognized the world over so your participation immediately improves brand visibility in your preferred sector. Automechanika Johannesburg is also one of the more recent additions since it first ran in 2009 at the JHB Johannesburg Expo Centre. Numbers are still on a confident rise and decision makers from all over the world come to enjoy everything from the product demos, the conference or the championships that take place.
The product portfolio is quite comprehensive and covers automotive parts, car wash, IT products, car accessories, workshop & service station equipment, tuning, vehicle safety, assistance systems, lighting, accident repairs. This is the reason Automechanika Johannesburg is considered a one-stop shop for buyers.
Who Are You Going to Meet?
As an exhibitor you're in good company. Editions regularly attract companies like Centlube, Aer-o-cure, Diesel Electric, Launch Technologies, Engen, Dixon Batteries and Turbo Direct. That's part of the reason why you see such a diverse group of professional visitors. There are retailers, franchises, car repair shops, service stations, car trading, public authorities, fleet management, car manufacturing, garage equipment and tools, dealerships and universities. Trade visitors tend to be in high positions in their respective organisations, and have full or partial purchasing power.
The trade fair is the main meeting point for visitors from primarily African countries like Niger, Sudan, Mozambique, Togo, Tanzania and Cameroon. However, Automechanika Johannesburg also attracts visitors from the USA, Japan, China, Germany, Canada, France, Italy and Hong Kong. The Skills & Development programme is specifically designed for attracting and training skilled workers, who operate on all levels across all the assembly chain.
Additional Value of Attending
Automechanika Johannesburg complements its significant product portfolio and networking with a solid block of programming that keeps visitors coming back for more. Among the special events that take place at the exhibition are the Master Drive workshops, Car Detailing and Car Wrapping demonstrations, and a Tyre Changing competition. There's something for everyone!
Master Drive, a leading South African driver training company, hosted their first hybrid workshop at Futuroad expo 2022, which was held at Automechanika Johannesburg. The workshop focused on driving excellence, examining the role of companies in creating safer roads in South Africa and highlighting their responsibilities and ethics. The workshop had a successful first run and will now be a consistent feature of future editions of the trade fair.
Car Detailing, a specialised service that offers vehicle owners a range of customization options (Ceramic Coating, PPF (Paint Protection Film), Vinyl wraps, Paint enhancement, Leather repairs, Dent removal, and Interior detailing) was showcased at the exhibition to rave reviews. Visitors are able to witness the experts in action and learn more about how to keep their cars looking brand new. Expectations are quite high when it comes to the upcoming iteration.
In a similar vein is the Car Wrapping demonstration. Visitors are shown how to choose the correct vinyl for their vehicles, how to design and print wrapping, how to prepare the vehicle for wrapping, how to wrap difficult sections, how to post-heat the wrap, and how to do quality checks. This event was a hit among car enthusiasts and those looking to upgrade the look of their vehicles.
The Tyre Changing competition revs up excitement at Automechanika Johannesburg. As always, the competition begins with a training session on the use of equipment and accessories, as well as health and safety. Competitors then demonstrate their skills and speed in changing tyres. The most efficient contestant with the best time wins the crown and some nice prizes. The competition is a great way to showcase the latest technology and techniques in tyre changing and attract a large audience of enthusiasts and professionals alike.
The Automechanika Johannesburg Innovation Awards are an anticipated event in the automotive industry, recognizing the latest and most innovative products in the market. In 2022, the awards ceremony took place at the National Exhibition Centre in Nasrec and brought together industry leaders from across the continent. The competition was open to any recently introduced automotive products that manufacturers or distributors deemed worthy of recognition. The entries included a range of electronic automotive products, driver aids, repair and maintenance equipment, and online services. The innovation awards are a testament to the spirit of innovation and progress in the automotive industry, and the recognition of those products that have the potential to drive the industry forward.
Past editions
Automechanika Johannesburg 2023
05.09.2023 - 07.09.2023
Automechanika Johannesburg 2022
07.06.2022 - 10.06.2022
Automechanika Johannesburg 2019
18.09.2019 - 21.09.2019
How to get to Automechanika Johannesburg

On Foot
O.R. Tambo International Airport – not advisable
Johannesburg Park Station – not advisable

By Car
O.R. Tambo International Airport – 29 mins via N12
Johannesburg Park Station – 15 mins via De Villiers Graaff Motorway/M1

By Public Transport
O.R. Tambo International Airport – not available
Johannesburg Park Station – not available