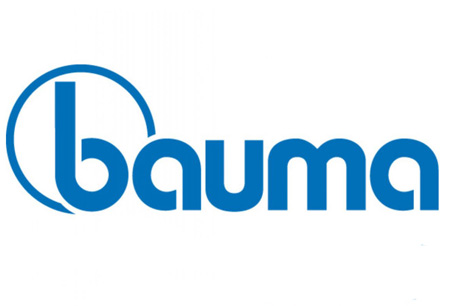 Bauma
Munich, Germany
Event and Venue Setting Update
Bauma 2025 will take place from April 7th, 2025 to April 13th, 2025. The edition will feature a physical exhibition. Messe Munich will not have strict COVID-19 security precautions in place. This is due to the removal of the country's pandemic-related restrictions.
A Brief Overview of Messe Munich
Messe Munich is among the leading exhibition centres of Munich. The venue features a convenient location and cutting-edge design. It is an event venue that hosts more than 250 events, including the international fair known as Bauma. The events take place on 200 000 m2 of event space, distributed among 18 halls and 50 meeting rooms. They also take place in an outdoor space of 425 000 m2. Said area of the messe has a one-of-a-kind feature — a 390-meter-long lake with various depths.
Industry Relevance
Established in 1954, Bauma is the leading construction and mining industry event. The trade fair serves as the main presentation stage for the latest innovations. It, furthermore, serves as the central exhibition hub for the newest construction equipment. Also, Bauma is the main meeting location for professionals seeking new investments. Many industry experts seeking to expand their specialist knowledge attend the triennial fair. Bauma takes place once every three years at Messe Munich.
Why Your Visit Is Worth It?
Over 500 000 visitors and more than 3000 exhibitors attend Bauma. For example, the fair's 2019 edition received a total of 620 000 visitors and 3702 exhibitors. It receives over 200 nations during its triennial renditions. Among them are:
China
Turkey
Italy
the UK
the USA
the Netherlands
France
Spain
Austria
India
Finland

Sweden
South Korea
Switzerland
the Czech Republic
Canada
Belgium
Poland
Japan
Denmark
Taiwan
Australia

Russia
Bulgaria
Portugal
Slovenia
Slovakia
Ukraine
Hungary
Romania
Israel
Croatia
Norway
The trade fair receives many professionals from the construction and mining industries.
Who Are You Going to Meet?
Bauma is the main gathering location for the construction and mining industries. It attracts experts such as:
Market representatives
Trade journalists
Universities
R&D experts
Design specialists
Research institutes
Leading manufacturers

Maintenance/repair/sales/distribution professionals
Professional associations
Students
Manufacturing/quality control/processing/production professionals
Building/company/business managers
Logistics experts
Mechanical/construction machine engineers
Bauma attracts leading enterprises such as FASSI, FAE GROUP and Kärcher.
What is Included in the Event Programme?
Bauma can help professionals in achieving several important business goals. Among the aims experts can complete are networking, gaining recognition, and conducting business. They can furthermore analyse the construction and mining industries, including potential competitors. Also, Bauma can help professionals in expanding their specialist knowledge.
The diverse support program can help professionals in completing such aims. This is due to the schedule catering to different demands through various sub-events. Among Bauma's leading micro-events is the comprehensive exhibition. It is the presentation hub for the latest trends and innovations. It is also where detailed overviews of the industry market can take place. The exposition enables professionals to gain recognition, network, and conduct business. This is due to the sub-event allowing them to present or examine the latest wares. The exhibition features product groups from the whole value chain. Example groups include building materials, services, construction site equipment, mining, and others. Four exposition groups comprise the exhibition:
Production of building materials
Mining, extraction, and processing of raw materials
All around construction sites
Components and service suppliers
Professionals can find within the Production of building materials the following wares:
Prefabricated concrete components, concrete, and concrete product production machines/systems
Means of manufacturing gypsum/cement/lime compounds for building materials
Plants and machines for producing Gypsum plasterboard/gypsum
Plants and machines for producing asphalt
Plants/machines for producing building store products, premixed dry mortar, screed and plaster
Lime sandstone and building products from power plant residue production plants/machines
Handling and packaging of building material
Three product groups form Mining, extraction, and processing of raw materials:
Mineral processing
Extraction and mining machines for raw material
Handling of raw material
The All-around construction sites exhibition contains:
Safety for construction sites
Installations for monitoring sites
Conveyors and lifting appliances
Mortar and concrete handling/processing
Scaffoldings and Formworks
Digitalised construction sites
Construction specialised systems, machines, vehicles, equipment, and tools
The Components and service suppliers sector presents the latest:
Wearing parts 3D printing
Services
Systems and machines for additive manufacturing
Job safety
Measurement engineering, process control and test innovations
Navigation and communication
Transmission engineering, power generation and fluid technology units
Wear accessories and parts
There are two alternatives when presenting the different product groups. One of the methods is for two or more exhibition halls to accommodate one product group. An example of this method is the construction equipment and tools group presented at halls A1, B0 and EWE. Another such example is the motors, hydraulics, and powertrain group at halls A3 and A4. The second method involves one hall accommodating two or more product groups. An example of this alternative is hall A2. It accommodates sensor technologies and equipment/spare/replacement parts. By attending the exposition, professionals can achieve several goals. One of them is conducting business on-site, including closing important deals. Furthermore, they can form new partnerships by networking with other professionals. The exhibition also enables experts to gain recognition by presenting their latest innovations.
Other valuable sub-events are the Bauma VR Experience, Bauma Forum, THINK BIG!. and Bauma LAB0. Bauma VR Experience is a specialised show zone that is a recent addition. It is the presentation location for observing construction site innovations via virtual reality. For the task, attendees equip VR glasses and observe different demonstrations. Attendees can, for example, examine various construction machines as they work. They can also experience the latest elevators or safety equipment. By experiencing exhibited wares through VR, professionals can gain a detailed product overview.
Bauma Forum is the main discussion event for trade associations, exhibitors, and partners. It is where they can discuss topics such as the latest trends, innovations, and market reports. The Bauma Forum consists of press conferences, panel discussions, and presentations. Each lecture features a leading expert as the host speaker. By taking part in the Forum, professionals can network and expand their knowledge. They can furthermore gain recognition by attending as a speaker. The topics discussed during the Forum tend to reflect Bauma's current themes. For example, one of the editions placed focus on sustainability and digitalisation.
University pupils and students should consider attending THINK BIG!. It is where they can gain insights into training and further education opportunities. It is a micro-event comprised of two aspects. The first aspect is the workshops which feature different hands-on simulations. These include mending machines, soldering, turning and others. The second aspect of THINK BIG! is the various interviews during which trainers and presenters showcase the industries. Such interviews allow students or pupils to learn about the available options. The workshops are also beneficial as they allow attendees to gain valuable skills. Besides students, leading companies should also consider participating in THINK BIG!. They should opt to take part as the sub-event can help them in finding potential employees.
The Bauma LAB0 is the leading sub-event for start-ups and potential investors. It is where such companies can present novelties, expand their knowledge and network. This is due to the zone allowing them to engage in conversation with potential investors. It also features different micro-events, such as participating in live research. This can be beneficial as it allows them to gain recognition and valuable insights.
Start-ups can furthermore look forward to the International Bauma Innovation Award competition. The Award can help in gaining recognition by commending construction and mining innovations. Four partner associations aid in hosting the competition:
The Central Association of the German Construction Industry.
The German Construction Industry Association
The German Engineering Federation
The German Building Materials Association
The Innovation Award includes five categories:
Research
Building
Mechanical Engineering
Digitalisation
Climate Protection
Research is for research results that have been successfully implemented in product development. Practical aspects-, economic potential-, and sustainability-improving research results are all worthy nominations. Research institutes, research-based companies, and universities can receive recognition in this category. Competitors should be aware that the following are the division's evaluation criteria:
Practical orientation
Workplace humanisation
Economic potential
Innovation degree
Environmental protection, energy, and resource efficiency contribution
User benefit
The Building category is for novel structures, construction processes/methods, and building materials. Optimised, changed or developed materials, processes/methods, and structures can earn the award. Members of HDB, ZDB, and BBS associations can receive recognition from the division. The following criteria determine which member construction company earns the reward:
Climate protection contribution — resource conservation, sustainability, energy efficiency
Economic potential
Building aesthetics and appearance — embedding, long-distance effect, form, function, shape
Digitalisation degree
Building construction — degree of difficulty and implementation
Innovation degree
Structure realisation requirements — logistics demands, construction sequence and methods
Mechanical Engineering is ideal for stationary/mobile system and machine development innovations. Leading examples include ones that enhance construction and mining industry building materials. Another example is innovations that improve building material processing, manufacturing, packing, and transportation. Novel wares that provide new functionalities or modifications should not overlook the category. The division commends new construction, building material or mining machine component developers. This also applies to sensor technology, drive, and control experts. When participating in the category, professionals should note the following criteria:
Economic potential
Innovation degree
User benefit and practical orientation
Design degree — emotionality, ergonomics, function and form combination, optics, aesthetics
Workplace humanisation
Digitalisation is for innovations that affect value chains, construction sites and machines. Products that should compete include ones that augment competitiveness, sustainability, or economic efficiency. The division commends construction machinery manufacturers, building material producers or mining technology suppliers. It can additionally raise brand awareness for construction service companies and providers. The criteria for the Digitalisation category are as follows:
User benefit
Networking degree
Economic potential
Automation potential
Innovation degree
System permeability
Workplace humanisation
Climate Protection rewards resource conservation, circular economy, and environmental protection innovations. Novel wares that should take part include new building tools, equipment, and materials. As with the digitalisation category, this division can benefit construction machinery manufacturers. It is also applicable for mining technology suppliers or building materials producers. Several evaluation criteria form the rating for this category:
User benefit
Energy efficiency
Life cycle assessment and resource conservation
Alternative fuels or drives
Sustainability
Innovation degree
Economic potential
Each of the criteria listed above focuses on a different aspect. The Energy Efficiency standard, for example, measures energy consumption efficiency. The higher the value in this criterion, the more energy-efficient the nomination is. The Sustainability standard assesses the level of sustainability. The Resource Conservation standard measures the resource conservation levels. Economic Potential assesses the likelihood of economic growth. User Benefit is the metric that measures the level of benefit the nominated will provide. For example, how likely is it that a customer will buy the item?
Bauma often features one or more theme days. These are a set of days dedicated to one or more trends. One of the renditions, for example, had four theme days. Each of them focused on a distinct trend. Zero emissions, autonomous machines, and digital construction sites were among the focus trends. Professionals can learn more about the latest trends by attending such theme days. For example, they can learn about the latest means to make mining more sustainable.
Construction and mining industry professionals should consider attending Bauma. Such include:
Construction, plant, company, and business managers
Design and R&D specialists
Storage and transport experts
Building material, machine and tool developers
Manufacturing/production/processing/quality control experts

Mining or construction students and pupils
Sales/distribution/maintenance/repair professionals
Universities and professional training institutes
Building material handling experts
Construction machine/mechanical engineering department professionals
Your Hotel Accommodation in Munich
GETA ltd takes charge of your business travel accommodation, so you can save time. All we need to find you the best hotel deals is a price range, hotel type and preferences. We work with all types of hotels from luxury brands to affordable bed-and-breakfasts. Whether you are travelling with a large or small group, we can book you a hotel for Bauma that minimises expenses and delivers comfort!
Event times and City Logistics
Bauma is a leading event held every three years at Messe Munich for seven days. Messe München GmbH and several association partners organise the fair. For different days and attendee groups, the event has different hosting hours. For the first five days, exhibitors can take part between 7:30 am and 7:30 pm. Visitors are welcome between 9:30 a.m. and 6:30 p.m. during the first five days. On the sixth day, exhibitors can attend between 7 am and 7:30 pm. Visitors during the sixth day can take part between 8:30 am. and 6:30 pm. On the final day of the fair, exhibitors can enter at 7:30 a.m and can leave as soon as the stand dismantling is complete. Visitors can take part between 9:30 a.m. and 4:30 p.m. on the last day.
As mentioned, Messe Munich is one of the leading exhibition centres found in Munich. It is an exhibition venue whose location is accessible via public transport. This is due to the diverse range of buses, metros, taxis, and trains. For instance, the venue is accessible from the central station in 25 minutes via the U2 metro line. Likewise, you can reach the exhibition centre in 50 minutes from the airport via the 183 bus line. Messe Munich is additionally within convenient distance of many local urban communities. Freising, for instance, is accessible by embarking on the RE3 bus and U2 metro lines. The travelling time in such cases will be 55 minutes. Alternatives means of travelling to the venue include renting a car or taxi. In such instances, the commute from Freising to the site will be 35 minutes.
Munich is among Germany's leading tourist destinations. It is a metropolis city with an extensive public transport system. This includes buses, metros, and trains that travel within and around the metropolis. Depending on certain details, the commuting times vary between 15 and 90 minutes. The metro commute between the city centre and the airport, for instance, is 43 minutes. There is a variety of accommodation and dining alternatives in Munich. Such include hotels, hostels, guest houses, and apartments. Dining options feature eateries such as bars, restaurants, clubs, diners, and others. Recommended accommodation areas include Isavorstadt and the city centre. Recommended local communities to stay in are Freising and Dachau.
Past editions
Bauma 2022
24.10.2022 - 30.10.2022
65%
of exhibitors were from abroad
50%
of visitors were from abroad
Bauma 2019
08.04.2019 - 14.04.2019
614,000
SQ M of Exhibition Area
BAUMA 2016
11.04.2016 - 17.04.2016
614,000
SQ M of Exhibition Area
How to get to Bauma

On Foot
45 min Bike ride from HBF

By Car
From Munich HBF ~30 min
From Munich International Aiport - 30 min

By Public Transport
From Munich HBF with U2 (13 stops) for 23 min to Station Messestadt West
From Munich International Aiport - S8 to Munich Daglfing Station /1 min transfer to Daglfing Bahnhof Ost/ and then with bus 183 to Messestadt West ~ 55 min