Beauty Eurasia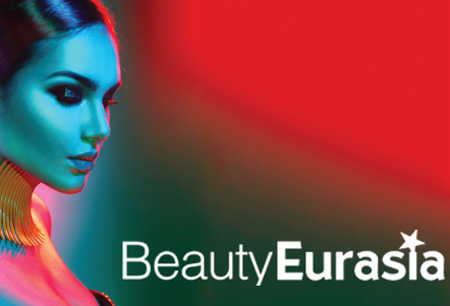 Beauty Eurasia
Turkey, Istanbul
Beauty Eurasia introduces attendees to the latest trends and best products in the cosmetics, beauty and hair sectors with a focus on greener products that promote better health. Organizers expect for the exhibitors to amount over 600 and for the visitors to spike in the thousands. Avoid the crowds hunting for a hotel room and hire GETA ltd to plan your business trip.
GETA ltd has experience servicing businesspeople on the road and can find you the perfect offer in a matter of minutes based on your criteria. We can provide you with a room that not only saves you money on your travel expenses, but also locates you close to the Beauty Eurasia exhibition centre with sufficient access to local public transport for extra mobility. This ensures you'll be the first and last one to leave the day's programming and there's much to see at Beauty Eurasia – from forums to workshops on the latest beauty procedures and products.
Get the most out of your visit to Beauty Eurasia with the services of GETA ltd.
Past editions
Beauty Eurasia 2021
16.06.2021 - 18.06.2021
How to get to Beauty Eurasia

On Foot
Istanbul Airport – not advisable
Istanbul Büyük Otogari Station – not advisable

By Car
Istanbul Airport – 40 mins via O-7
Istanbul Büyük Otogari Station – 30 mins via D-100 Yanyolu

By Public Transport
Istanbul Airport – not advisable
Istanbul Büyük Otogari Station – 45 mins via M1A and AVR1A
Hotels
Venue