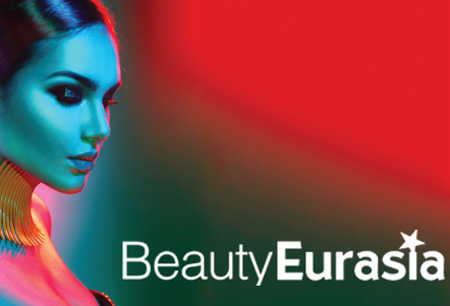 Beauty Eurasia
Istanbul, Turkey
Book Hotel Online for Beauty Eurasia
Book Now
Event Update
The 2024 edition of Beauty Eurasia will be held between 12.06.2024 and 14.06.2024. The event will take place as a live trade exposition at the Istanbul Expo Center. At present, the country does not have travel or domestic pandemic-related limitations.
An Overview of Beauty Eurasia
Beauty Eurasia showcases the latest products across the whole value chain of the beauty industry and is the only B2B platform for Eurasia that matters. From raw materials and professional beauty and hair products all the way to baby cosmetics, the international trade fair informs you about all the hot new product releases. Want to make your mark and reach brand-new clients here? Get a booth at Beauty Eurasia! You benefit from access to buyers, a solid, informative program and the best hair shows in the region!
Find the right hotels in Istanbul during Beauty Eurasia today. We have over a decade of experience in the business travel sector and know our way around the city. Tell us your budget and how many people are travelling with you. We'll handle the rest. GETA ltd works at every price point and welcomes large groups of over twenty people. Stay in a comfortable hotel close to IFM Istanbul Expo Center and enjoy easy access to public transport. You'll get to the exhibition centre in just a few minutes.
GETA ltd offers a variety of other travel services such as airport transfers, rent-a-cars and bookings for meeting rooms ahead of time.
Why Is Your Visit Worth It?
Beauty Eurasia is invaluable for beauty brands, which want to break into the Eurasian market. The trade fair has one of the most active audiences, and the numbers we show below are from the first edition since the pandemic. The potential to close a lot of deals and enter new markets is very real and very high. Most exhibitors time new product releases to coincide with upcoming editions to maximise their sales potential. Take a look at the numbers:
500 international exhibitors from 30 countries;
20,000+ international trade visitors from 130 countries
2500+ meetings at the hosted buyer program
94% exhibitor satisfaction rate
Industry Relevance
The international trade fair is brought to you by Hyve Group with the generous support of Turkey's Ministry of Commerce, which helps with the VIP Hosted Buyer program. Beauty Eurasia is an annual trade fair for cosmetics & beauty products held at the IFM Istanbul Expo Center in Istanbul in June. Editions are focused on conducting business-to-business meetings and helping supply meet demand in a focused, structured way.
The products at display cover the entire value chain starting with raw materials and working its way to personal care products and hygiene products. The full product portfolio includes:
PERSONAL CARE PRODUCTS: Eye Liner, Cotton Swabs, Creams
PERFUMES & DEODORANTS
PROFESSIONAL BEAUTY & HAIR SALON PRODUCTS: Shampoos & Conditioners, Hairsprays, Hair Salon Products & Furniture
COLOUR COSMETICS: Eyeliners, Mascara, Mineral Powders
NATURAL COSMETICS: Organic Creams
DERMOCOSMETICS: Beauty & Health Products
HAIR CARE PRODUCTS: Hair Shampoos, Conditioners, Hair Sprays
BABY COSMETICS: Lotions, Oils, Powder & Creams
AESTHETIC PRODUCTS & EQUIPMENT: Cosmetic Laser Equipment, Dermatologist Skin Care Products
RAW MATERIALS, PACKAGING & MACHINERY: Filling Machines, Packaging & Branding, Machines & Spares
COSMETICS PRIVATE LABEL & CONTRACT MANUFACTURING: Product Labeling
NAIL CARE & NAIL ART: Cleaners, Tonics, Nail Polish
CLEANING & HYGIENE PRODUCTS: Cleaning Equipment, Wet Wipes
PHARMACEUTICAL & OTC PRODUCTS
Trade visitors can also watch exhibitor presentations, follow top trends and serious topics at the panels and sessions, and enjoy the exciting hair shows.
Who Are You Going to Meet?
The audience comprises high-ranking professionals who have a lot of purchasing power. They represent beauty salons, hotels & spas, department stores, retail shops, distributors, duty-free shops, importers and exporters, hair salons, online beauty cosmetic shops, herbalists, private labels, trade associations and supermarkets.
In a geographic sense, they travel from Iran, Iraq, Palestine, Libya, Bulgaria, Lebanon, Albania, Germany, and Syria. They come to enjoy the latest and best products from Eastern Europe, the Middle East, India, and South Korea. Brand names include Naturpro, Alfa Medica, Aquila Organics, Novon Professional and HUNCA among others.
Additional Value of Attending
Beauty Eurasia is a dynamic event that unites beauty professionals and enthusiasts not just through the sheer richness of products on display, but a support programme that's packed with activities to help the audience explore the latest trends, techniques and products. From curated exhibition tours to hair-and-makeup workshops, competitions and exhibitor trainings, there's something for every single person to discover and enjoy.
One of the highlights and most effective tools for exhibitors to convert top buyers are the Curated Exhibition Tours with Buyer Delegates. These tours offer a unique opportunity for international and local buyers, as well as exhibitor companies, to connect and engage. Led by industry leaders, these curated tours visit stands in the exhibition area based on predetermined themes. Participants have the chance to join thematic talks and gain valuable insights into the showcased products and innovations. While registration for this curated experience is free, it is subject to certain conditions and limited availability. You're guaranteed the right kind of attention.
Hair-and-makeup workshops are the bread and butter of the trade fair and each day is packed with renowned barbers, hairdressers and makeup artists. These workshops showcase their latest designs and provide educational sessions for the professionals looking to start their career or gain a level. Attendees learn about key techniques, products, and trends directly from these experts, gaining practical knowledge and inspiration.
The event also hosts hair and makeup competitions, adding a touch of excitement and creativity to Beauty Eurasia. Over 200 competitors take part in these competitions, presenting their new works and styles to the jury and the audience. In collaboration with the Istanbul Chamber of Craftsmen and Artisans for Male Barbers and the Istanbul Women's Chamber of Artisans for Hairdressers and Manicurists, the competitions cover all the big, crucial categories - "Men's Haircut," "Men's Hairstyling," "Women's Haircut," "Women's Hairstyling," "Women's Bun" & "Women's Make-up."
It's not just skilled beauty workers that benefit from the knowledge programme. Beauty Eurasia offers its exhibitor a series of trainings and activities. What's the best way to sell your products than to show them in action and that's exactly what these events do – help customers experience what they can do and educate visitors on your products' strengths.
Past editions
Beauty Eurasia 2023
15.06.2023 - 17.06.2023
27%
of visitors were from abroad
14%
Increase in visitors attendance rate compared to 2022
Beauty Eurasia 2022
15.06.2022 - 17.06.2022
50%
increase in foreign participation compared to previous year
Beauty Eurasia 2021
16.06.2021 - 18.06.2021
182
international exhibitors from a total of 12 countries
11,600+
international trade visitors from 88 countries
2500+
meetings at the hosted buyer program
How to get to Beauty Eurasia

On Foot
Istanbul Airport – not advisable
Istanbul Büyük Otogari Station – not advisable

By Car
Istanbul Airport – 40 mins via O-7
Istanbul Büyük Otogari Station – 30 mins via D-100 Yanyolu

By Public Transport
Istanbul Airport – not advisable
Istanbul Büyük Otogari Station – 45 mins via M1A and AVR1A