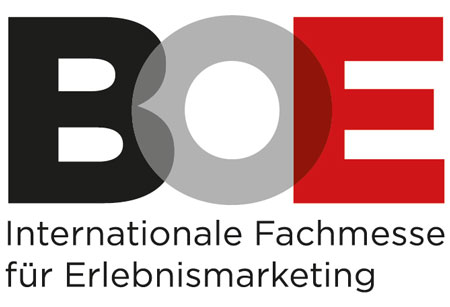 BEST OF EVENTS INTERNATIONAL
Dortmund, Germany
Book Hotel Online for BEST OF EVENTS INTERNATIONAL
Book Now
Event Update
Best of Events International between 17.01.2024 and 18.01.2024. The event will take place at Messe Dortmund and will be held in a face-to-face format. The venue will not have strict COVID-19 prevention measures in place. This is because the country has removed its pandemic-related restrictions.
A Brief Overview of BOE INTERNATIONAL
At BOE INTERNATIONAL, trade visitors interested in live marketing, events and conferences can see the latest generation of equipment and technology needed for organising a successful event. The international trade fair has a generous offering in terms of product launches, guided tours and networking. What's more, exhibitors and visitors alike can hear the top names in the industry give high-level talks and presentations.
GETA ltd has worked in Dortmund, Germany for over a decade. We know the city like the palm of our hands and provide you with affordable hotel bookings during BOE INTERNATIONAL at every price point. Whether you're interested in economy rooms, upscale suites or apartments, we have just the right offer for you. Tell us your budget and leave the planning to us. Your hotel reservation for BOE INTERNATIONAL is in a prime location close to Messe Dortmund. Save money on your travel expenses and save time commuting to the exhibition centre.
GETA ltd provides you with a wide variety of deals and discounts to choose from! You're able to book airport transfers, rent cars and hire a team to build your exhibition stand. Whatever you might need, we're here to deliver.
Why Your Visit Is Worth It
BOE INTERNATIONAL is a platform for purchases and you have access to a variety of markets on the territory of Europe. Visitors attend with the explicit goal of product discovery and sourcing new suppliers, which means high-quality sales leads. There's an emphasis on new products, so many exhibitors time the release of their newest products to coincide with the trade fair.
Even with COVID-19, the trade fair has had a lot of success keeping the interest numbers high. The numbers we're citing are from the 2021 edition:
650+ international exhibitors

11,000+ international trade visitors

16 countries
Industry Profile
Running since 1998, BOE INTERNATIONAL (Best of Events International) has been a source of innovation and fun for the events industry as a whole. The international trade fair starts at the Messe Dortmund in the middle of January and brings to life all the new equipment and products relevant to hosting a good event. Buyers can sign up for guided tours that take them through the rich product assortment.
The exhibition space is divided into four thematic zones - MICE, Digital, Technology & Scenography, and Safety & Security. It's the perfect way for exhibitors to create buzz for their latest releases and also build name recognition. BOE INTERNATIONAL creates a fun atmosphere with catering, live music and other live demos. You definitely don't want to miss the forums and presentations from high-tier speakers. At the end, there's a casual night for networking, allowing you to form natural connections with peers and experts in a leisurely atmosphere.
Who Are You Going to Meet?
One of the biggest strengths of the trade fair is the quality of its exhibitors. Some of the brands at BOE INTERNATIONAL include Dundu, NEXTLIVE, Party Rent Group and Event Rent. There is a lot of diversity in the products on display, which makes it a valuable platform for buyers from the hotel industry and gastronomy; film, radio and television; event technology; trade fair and exhibition construction and event agencies; industry, trade and the service sectors.
There's a good mix of people in positions of power such as decision makers in marketing, buyers and project managers, but also newcomers who want to find employment. There's something for everybody. Now that the online platform BOE connect is operational, companies have a much easier time finding the equipment and products they need.
Additional Value of Attending
Join the vibrant Social Club of THE BOE INTERNATIONAL and immerse yourself in the world of experiential marketing and events. Industry experts recognise the role that influencers and other personalities play in the promotion and shaping of events regardless of industry. The Social Club opens the channel of collaboration. If you are an influencer or have a blog or social media channel that focuses on captivating content in these domains, this is the perfect opportunity for you. The Social Club welcomes individuals who have cultivated their own community and possess the ability to connect with their followers on a meaningful level.
By joining the Social Club, you gain access to exclusive benefits that can elevate your presence in the field. Engage with like-minded professionals, share insights and expand your network within the experiential marketing and events industry. Attendance results in improved visibility and opens doors to new partnerships.
In addition to the Social Club, BOE INTERNATIONAL hosts the prestigious BrandEx Awards, which are the culmination of the entire affair. These awards serve as a platform to recognise and honour outstanding achievements within the creative industry. Participants have the opportunity to submit projects in either English or German. The evaluation process for the entries undergoes three phases, utilising a scoring system to determine the rankings. This approach ensures a fair and comprehensive assessment of each project, fostering a sense of transparency and credibility.
The 'Creative' competition covers three main segments: 'Event', 'Architecture', and the innovative 'FRESH' category, which focuses on the next generation of talent. Within the 'Event' segment, there are multiple categories including 'Best Brand Activation', 'Best Live PR', 'Best Motivational/Best Employee Event', 'Best Corporate Event', 'Best Conference', 'Best Digital', 'Best Execution', and 'Best Format'. The 'Architecture' segment features categories such as 'Best Stand', 'Best Brand Architecture', 'Best Thematic Exhibition', 'Best Store Concept', 'Best Digital', 'Best Execution', and 'Best Formats'. Moreover, the 'Best Stand' segment allows participants to submit their projects based on size, with formats categorised as 'S', 'M', and 'L'.
The BrandEx Awards provide a platform for industry professionals to showcase their exceptional work and gain recognition within the experiential marketing and events community. It's also an effective promotional tool. Even getting shortlisted makes an impression on buyers and translates into increased interest. Your products are able to reach a wider audience and receive feedback from industry leaders and investors. The awards are a triumphant finish to an already impressive event.
Past editions
BEST OF EVENTS INTERNATIONAL 2023
11.01.2023 - 12.01.2023
90%
of visitors would return for the next edition
BEST OF EVENTS INTERNATIONAL 2020
15.01.2020 - 16.01.2020
BEST OF EVENTS INTERNATIONAL 2019
16.01.2019 - 17.01.2019
How to get to BEST OF EVENTS INTERNATIONAL

On Foot
Dortmund Airport – not available
Dortmund Central Station – 45 mins via Lindemannstrasse

By Car
Dortmund Airport – 20 mins via B1
Dortmund Central Station10 mins via B54

By Public Transport
Dortmund Airport – 45 mins via RB59
Dortmund Central Station – 15 mins via RB53