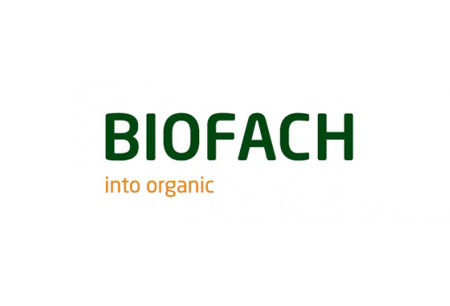 BIOFACH
Nurnberg, Germany
Event Update
From 13.02.2024 to 16.02.2024, the leading trade fair for organic food will return to Messe Nuremberg as a face-to-face event. It will take place alongside VIVANESS 2024. Organisers are committed to developing an event concept that is safe for participants. This at present does not include the implementation of strict Covid-19 prevention measures. This is due to the country's governmental body, the Bundestag, removing the related domestic restrictions in April 2022. Participants arriving from China should take into consideration that they will be asked to provide upon arrival in the country negative test results no older than 48 hours due to the instated travel limitations.
Details about Messe Nuremberg
Messe Nuremberg is one of Germany's most prestigious exhibition centres. It is a well-known event venue in the Langwasser neighbourhood of the city. The convention centre, which opened in 1974 and was modernised in 2005 and 2014, has 16 halls. The complex has a total event space of 180 000 square metres, including a 50 000 square metre outdoor area. The congress centre at the complex can seat up to 12 800 visitors. This allows the venue to accommodate large symposiums and forums. Every year, Messe Nuremberg hosts approximately 120 domestic and international events. As a result, it attracts approximately 35 000 exhibitors and 1.5 million visitors. BIOFACH and Vivaness are among the most influential events held at the expo centre.
Relevance of BIOFACH
BIOFACH is an annual trade show held in conjunction with VIVANESS. It is one of the most important events for the organic industry. More than 50,000 trade visitors attend the trade show's editions. Since 1990, the event has taken place at the Messe Nuremberg in Germany. It is one of the most essential platforms for increasing brand awareness in the industry. It is also the main knowledge hub for experts seeking to improve their knowledge. Attendees can also learn about new developments and trends at BIOFACH. The fair furthermore provides opportunities for specialists to network and receive recognition. Attendees can also make important purchases and examine the current industry challenges.
Information About BIOFACH's Statistics
BIOFACH is a leading trade show for the organic industry and its associated sectors. Over 50,000 professionals attend the fair. Among them are representatives of the agricultural, retail, and wholesale industries. The publishing, educational, and import/export industries are also represented. So do the catering, packaging, health, cosmetics, beauty, and sales sectors. There are also representatives from the hotel, regulatory, dietary, distribution, and environmental industries. The veterinary, pet food, media, and fitness industries also attend the trade fair. As already stated, BIOFACH attracts over 50,000 participants on an annual basis. For example, 3,792 exhibitors and 47,561 visitors attended the 2020 edition. Similarly, 3,266 exhibitors and 51,488 visitors attended the 2019 edition. The attending nations feature Germany, Italy, Austria, France, and Spain.
Who Visits The Fair?
A diverse and large participant group attends BIOFACH's annual editions. The attending industries include:
Agriculture
Import/export
Retail
Food and beverage
Packaging
Wholesale
Cosmetics
Pet food

Media
Catering
Hospitality
Healthcare
Environmental
Personal services
Education
Distribution
The attending professionals include processors, producers, manufacturers, providers, distributors, and cooperatives. They also include retailers, association representatives, certification companies, publishers, company owners, and managers. Furthermore, the trade fair attracts policymakers and purchasing agents. Partner associations include IFOAM (the International Federation of Organic Agriculture Movements). Among the leading exhibitors are YOGI TEA GmbH, ProNatura and Smart Organic GmbH. They also include government agencies such as the Albanian Investment Development Agency. Media partners that attend include Bio Eco Actual, REGAL, and EXPORT MAGAZINE.
BIOFACH Sub-events and Goals
By attending BIOFACH, industry professionals can achieve several business objectives. Among them is networking with other professionals, including potential partners. The goals that can be achieved also include making vital purchases. They additionally include expanding one's field of expertise. Furthermore, BIOFACH enables attendees to gain an overview of the industry. Attendants can also gain recognition.
BIOFACH's comprehensive event schedule includes a diverse range of sub-events. Among them are six forums, three special shows, and an exhibition. It also features the BIOFACH Congress. Start-ups can look forward to the Young Innovative Companies Pavilion. They should also consider the Novelty Stand. Additionally, participants can take part in the Best New Products Award competition. The Bulk Food Store Showcase and the Generation Future Network Hub are likewise valuable. Each of the micro-events targets one or more specific groups of attendees. They also provide opportunities for the completion of two or more goals.
BIOFACH features six specialist forums. These are the BIOFACH, Fachhandel, Sustainability, Politics, Science, and Agriculture Forums. Each forum allows attendees to gain recognition, expand their knowledge, and network. Non-governmental organisations and policymakers attend the BIOFACH Forum to discuss important industry topics. These include how to adapt to changes caused by COVID-19 or how to improve business resilience. Participants debate about the target topics by attending a series of sessions. During the lectures, leading figures such as Mogens Jensen present detailed information. The Forum Fachhandel is a German-language-only sub-event. It serves as the meeting hub for impulse givers and specialised organic traders. During the micro-event, such participants debate issues such as collaborative environmental rebuilding. Also, the discussed challenges include improving customer reach and achieving the latest sustainability goals.
Conservation organisations, environmental health specialists, and leading researchers attend the Sustainability Forum. This is due to the sub-event allowing them to discuss sustainability topics. These include ways to improve the resilience of the value chain. It also includes identifying the latest deficits in the system and figuring out how to remove them. Among the speakers to have attended the Sustainability Forum is Dr Monika Messmer. The Politics Forum attracts industry operators, policymakers, and state agencies that engage in constructive debates. The discussion topics include the latest regulatory challenges like the latest international trade law changes. Another discussed regulatory challenge is how the certification process will change in the upcoming years. Among the speakers to attend the Politics Forum is Georg Eckert, the President of the European Organic Certifiers Council.
Leading scientists, consultants, and practitioners meet at the Science Forum. During the Science Forum, they debate issues related to five industry aspects. The aspects are agriculture, processing, commerce, marketing, and food quality. Additionally, participants can discuss the latest research results. This includes finding practical ways to install the latest findings. An example subject is the scientific controversies related to new plant breeding techniques. Participants can find solutions to such challenges by engaging in dialogues. During the discussions, information is exchanged and analysed. Farmers, stakeholders, business owners, and leading researchers attend the Agriculture Forum. The Forum enables participants to find solutions to pressing issues that affect farmers. Examples include enhancing the competitive strength of organic producers. Also, it includes assisting them in crises, such as a pandemic. Examples of solutions include new organic farm production models.
The Special Show Experiences are one of BIOFACH's newest but most popular sub-events. They are divided into three special shows:
Experience the World of OLIVEOIL
Experience the World of Wine
Experience the World of VEGAN
"Experience the World of OLIVEOIL" focuses on olive oil manufacturers, buyers, and traders. It enables them to display their wares to visitors, such as catering companies. The special show also provides participants with the opportunity to network. It is recommended that visitors try products that have won the Olive Oil Award, as these are the top 30 products. Participants can sample wines at "Experience the World of Wine." They can also network with wine producers and retailers at the special show. It is also where they can learn about procuring high-quality wines. "Experience the World of VEGAN" focuses on cutting-edge vegan products. This is because the sub-event presents them through focus presentations. It also includes many cooking shows that also showcase vegan products. This enables exhibitors, such as start-ups, to gain visibility and find new partners or clients.
The detailed exhibition is one of BIOFACH's main sub-events. It is a three-day event. It provides an opportunity for attendees to debate the newest industry developments. They can also gain exposure and make important investments at the exhibition. It also enables them to analyse the industry and network. There are ten exposition groups in the exhibition. These are subdivided further into modular product types. This aids participants in finding the products that interest them. The ten exposition groups and related product types are as follows:
Raw materials and supplies
Grocery products - cooking and baking
Other grocery products
Grocery products - drinks
Technology and equipment
Fresh food
Media, service providers
Grocery products - snacks and sweets
Frozen food
Non-food
The BIOFACH Congress is the central gathering and knowledge hub for many professionals. Among them are lawmakers, leading experts, key stakeholders, leading manufacturers, and others. The sub-event promotes debates about new challenges, trends, and laws. They also include discussing the most recent research findings and possible future topics.
The congress features varied sessions that occur for 45 minutes in either German or English. The available session formats feature workshops, discussions, fishbowls, and information. Workshops are meetings that include 5-minute keynote speeches on a variety of topics. During the format, up to three such lectures can be held. The remaining 30 minutes are used to start a serious discussion within the audience. The fishbowl format places up to three speakers in the centre of the meeting room. A specific issue is discussed during the format. It includes a guest chair for attendees that wish to contribute.
In the discussion format, one or more lecturers sit at the front of the audience. The speakers then deliver a 30-minute presentation on a particular topic. When the last speaker has finished, the audience can proceed to discuss the subject. This includes suggesting possible solutions. In some ways, the information meeting format is like the discussion format. The speakers are seated at the front of the audience. Yet, in this type of session, the exchange is limited to responding to questions.
The main sub-event for start-ups is the Young Innovative Companies Pavilion. It enables such participants to display their innovative wares and network. The event provides 25 German-speaking companies with the opportunity to introduce themselves. Alternatively, start-ups can take part in the Novelty Stand to gain recognition. This is due to the sub-event featuring the Best New Product Award competition. The Award is presented to the products that have the most positive impressions. It is divided into seven categories:
Other Grocery Products
Frozen Food
Drinks
Non-food
Grocery products - Snacks & Sweets
Fresh Food
Grocery products - Cooking & Baking
The Generation Future Network Hub also provides recognition and networking opportunities. It is the primary sub-event for students, recent graduates, and job applicants. It has a career centre, a job market, and the Organic Food Industry Research Award. Attendees can network or find potential job vacancies at the market and centre. The Award recognises theses or dissertations completed in collaboration with processing companies. Packaging and zero waste innovations are featured at the Bulk Food Store Showcase.
Professionals who can benefit significantly from participating in BIOFACH include:
Retailers

Cosmetics specialists

Convenience stores

Manufacturers

Producers of agricultural products

Foodservice providers

Universities

Packaging specialists

Importers/exporters

Policymakers

Research centres

Restaurant owners and managers

Hoteliers

Media representatives

Pet food manufacturers,

Specialist food store owners

Healthcare professionals

Conservation organisations

Environmental health specialists

Caterers

Nutritional & Dietary supplement specialists

Veterinary specialists

Agricultural managers

Organic laundry service providers

Diet centre owners

Food batch makers

Distributors

Wholesale traders

Purchasing agents
Your Nuremberg Accommodation
GETA ltd manages your business travel tasks, so you can focus on your business. All we need is a price range, hotel type, and preferences to find you the best hotel deals. We work with a wide range of hotels in Nuremberg. This includes luxurious hotels and affordable guest houses. We can book you a hotel for BIOFACH that will save you money and provide you with the comfort you deserve. This applies regardless of whether you are travelling alone or with a larger group.
Getting Around Nuremberg and Visiting BIOFACH
BIOFACH is a four-day trade show that takes place every year and is organised by NuernbergMesse GmbH. The host location is Messe Nuremberg. The event usually has two distinct event hour sets. Attendees can take part between 9 am and 6 pm during the first three days. They can visit between 9 am and 5 pm on the final day.
Messe Nuremberg is among Nuremberg's most valuable event venues. It is an exhibition centre that can be reached from different city districts. This is due to the venue's accessibility via train, metro, and tram. Using public transportation to travel to Messe Nuremberg can often save time. Examples include travellers being able to reach the venue in 8 minutes by bus from the central train station. Likewise, the exposition centre can be reached in 20 minutes by bus from the airport.
Nuremberg is among Germany's leading cities. This is because of the city's excellent railway line and highway links. Travellers, for instance, can reach Nuremberg in 90 minutes by bus from Augsburg. Likewise, they can arrive from Munich in 64 minutes by train. There are many accommodation options in Nuremberg, including hostels, hotels, guest houses, and apartments. The dining alternatives vary from restaurants to bars. This offers travellers a variety of food options, including vegan and vegetarian meal plans. When visiting Nuremberg, travellers should stay in metropolitan areas like the Altstadt.
Past editions
BIOFACH 2023
14.02.2023 - 17.02.2023
Coincided with VIVANESS 2023
BIOFACH 2022
26.07.2022 - 29.07.2022
BIOFACH 2021
17.02.2021 - 20.02.2021
Edition was held digital to prevent the fast spread of COVID-19.
13.800
Registered trade visitors
136
Represented countries
BIOFACH 2020
12.02.2020 - 15.02.2020
57,609
m2 of exhibit space
BIOFACH 2019
13.02.2019 - 16.02.2019
How to get to BIOFACH

On Foot
Nuremberg Airport – not advisable
Nuremberg Central Station – 1 hr via Allersberger Strasse

By Car
Nuremberg Airport – 30 mins via B4R
Nuremberg Central Station – 10 mins via Münchener Strasse

By Public Transport
Nuremberg Airport – 30 mins via U-Bahns U2 and U1
Nuremberg Central Station – 10 mins via U-Bahn U1