BIOFACH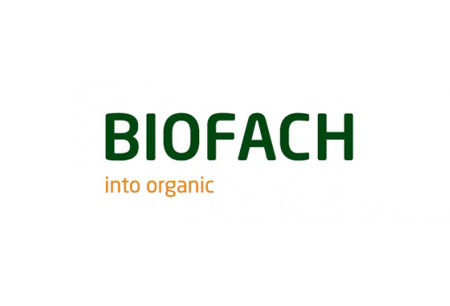 BIOFACH
Germany , Nurnberg
Covid-19 Event Update
NürnbergMesse GmbH has postponed the hosting of BIOFACH 2022. The events have been postponed following extensive consultations with the exhibitors who will be attending the trade show. On 26.07.2022 - 29.07.2022, the leading trade fair for organic food will return to Messe Nuremberg as a hybrid event. It will take place alongside VIVANESS 2022. Organisers are committed to developing an event concept that is safe for participants. This includes the implementation of the latest Covid-19 prevention measures, such as:
All who wish to attend must register in advance. During registration, attendants must provide full contact details. Visitors must present their tickets as well as a 3G document when visiting the expo. Valid 3G documents include an immunisation certificate, proof of recovery, or a negative test result. Due to the instated travel restrictions, said documents must also be presented upon arrival in Germany.
Participants must wear a face mask in all indoor areas. The only exceptions are locations with fixed seating that follow the social distancing rules. Consultations held at an exhibitor's booth are an exception as well.
A strict social distance protocol will be put in place at Nuremberg Messe. Participants must uphold a social distance of 1.5 meters in all locations.
BIOFACH will relaunch the organic sector. It will also show that in-person trade fairs are still important.
A Brief Overview of BIOFACH
BIOFACH is coming to Nuremberg to present the latest technological developments, best practices and legislation surrounding the fresh food and organic products market. The annual event invites respectable organic producers to discuss their experience and solutions to growing their products, along with lots of samples. Co-held with VIVANESS, this international trade show is going to be a must-see event on the industry calendar.
GETA ltd ensures you get the best BIOFACH hotel accommodation that allows you to shine at the event. We have a database of hotels across Nuremberg and all offers are tailored to your needs and specifications. You tell us a preference in accommodation, choice of location and budget and leave the research to us. We work fast so you can expect top deals from us in a matter of hours. That's how to plan a business trip.
Why Your Visit is Worth It
BIOFACH, along with VIVANESS, rides at the momentum of the organic movement that's only growing stronger now that consumers want nothing but the best for themselves. Take a look:
91,600 square metres of exhibition space;
3.238 exhibitors showcased;
50,200 visitors made the trip;
25,454 visitors came from outside Germany;
9,000 visitors partook in the 150 events run during the BIOFACH Congress;
BIOFACH is the meeting point between all actors across the production chain – from suppliers to customers.
Industry Relevance
BIOFACH can be described as timely – it was first held in 1990 right at the start of the discussion surrounding organic products, though that discourse has long since expanded beyond the food we eat. In that sense, the trade show has charted the history of the organic movement, while always being at the forefront of innovations, concepts, and even legislation. The annual event hosted at the Messezentrum Nuremberg attracts politicians, NGOs, VIPs, associations, and other public leaders to address legislation and regulate the market in the context of the issues of the moment. Case in point, all organic foods on display at BIOFACH meet the criteria of both the IFOAM accreditation guidelines and the EU Organic Regulation. That's a validity that immediately makes produce and other product groups exhibited here instantly appealing to big buyers and investors.
Who Are You Going to Meet?
In order to understand who exhibits at BIOFACH, we have to first examine what products appear in the show's booths. The international trade show keeps it fairly broad. Yes, you have the expected food groups – frozen foods, fruits, meat, vegetables, spices baked goods, beverages, confectionery, dairy products, delicatessen and fish. Among this cornucopia of wealth, exhibitors also display all manner of natural textiles and natural products. You wish to read names? There's 5 ELEMENT SPE, THE BIO FACTORY, Diafood - Colin Ingrédients, GANDOLA & C., GALAB Laboratories and dieNikolai by Nikolaihof.
Past editions
BIOFACH 2021
17.02.2021 - 20.02.2021
Edition was held digital to prevent the fast spread of COVID-19.
BIOFACH 2020
12.02.2020 - 15.02.2020
BIOFACH 2019
13.02.2019 - 16.02.2019
BIOFACH 2018
14.02.2018 - 17.02.2018
How to get to BIOFACH

On Foot
Nuremberg Airport – not advisable
Nuremberg Central Station – 1 hr via Allersberger Strasse

By Car
Nuremberg Airport – 30 mins via B4R
Nuremberg Central Station – 10 mins via Münchener Strasse

By Public Transport
Nuremberg Airport – 30 mins via U-Bahns U2 and U1
Nuremberg Central Station – 10 mins via U-Bahn U1
Hotels
Venue