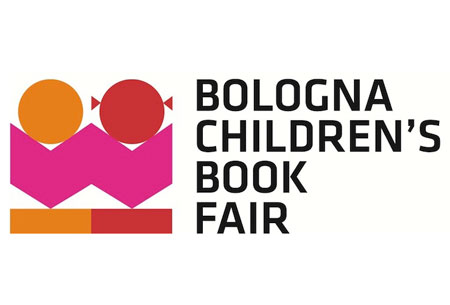 Bologna Children's Book Fair
Bologna, Italy
Book Hotel Online for Bologna Children's Book Fair
Book Now
Event Update
The Bologna Children's Book Fair in 2024 will proceed for the time being as planned. The current dates for the in-person edition are from 08.04.2024 until 11.04.2024. As this is an in-person event, the highest standards for hygiene and various COVID-19 prevention steps will be observed. Such will include attendees being advised to follow a social guideline and performing regular hand hygiene. Attendants must present documentation such as immunisation passports before entering the country due to the travel restrictions.
A Brief Overview of Bologna Children's Book Fair
Bologna Children's Book Fair is an international trade fair for books for children that's unlike any other. It not only serves as a platform for book publishing trends, but also celebrates a sense of wonder to be found in children's writing while creating a tight knit community of devoted professionals on every level of the value chain. It's a unique environment where industry folk can exchange ideas and honour excellence through numerous awards!
Once you rent a trade booth, it's time to think about hotel accommodation for the Bologna Children's Book Fair. GETA ltd plans your business trip within hours and saves time and money doing it. A large network of hotels, hostels and apartments in Bologna makes sure you find affordable hotel rates for the book fair immediately. Land a hotel close to BolognaFiere with good connections to public transport. Stay firmly within budget whether you're travelling alone or in a large group. Our team is on standby to answer all your questions. Add to your hotel booking for Bologna Children's Book Fair with the many services GETA ltd provides.
Why Your Visit Is Worth It
It's not an exaggeration to say that the Bologna Children's Book Fair is a true phenomenon on the international literary stage. It's not just the most important book fair for children's literature but is also one of the most influential book fairs in the world. As a publisher, you can't hope for a better resource to help your books reach international markets. The contacts you'll make here make all the difference!
Bologna Children's Book Fair made a glorious return to form during the pandemic. The latest live edition since the pandemic managed to pull pre-pandemic numbers:
1,070 exhibitors from 90 countries showcased;
21,400+ international visitors made the trip;
40% of all visitors are foreign nationals;
6 books and illustrations exhibitions take place during the program;
250 conferences explore trends across markets and fields;
30 awards are handed out.
Industry Relevance
Bologna Children's Book Fair has been running every year for 55 years at the BolognaFiere and in that span of half a century has established itself as indispensable for every kind of professional working in children's literature. Right now it's a copyright exchange hub of global significance that not only covers translation rights, but also multi-media and licensing for children's content. The international book fair also coincides with the BolognaBookPlus and the Bologna Licensing Trade Fair/Kids. Together, these three global book events build an incredible presence that has no rival anywhere in the world when it comes to international rights and licensing trading. A major part of the success of these events is the generous support of the Ministry of Foreign Affairs and International Development (MAECI) and ITA - the Italian Trade Agency.
However, children's literature would be nothing without illustrators' talent and every edition holds several awards for illustration and the highly popular Illustrators Exhibition – a massive showcase of international creators. Keeping with its global nature, each edition names a Guest of Honor Country. More recently, China was the focus of programming.
Who Are You Going to Meet?
In short, everyone! Exhibitors and audience members are made up from literary agents, authors, translators, publishers, illustrators, graphic designers, mobile developers, licensors and licensees, packagers, printers, distributors, audiobook professionals, booksellers, librarians and teachers. In recent years, the trade fair has been steadily exploring the inherent potential of new technologies with an ever growing presence of representatives of the digital publishing, apps and animation sectors attending each year. A breakdown in nationality in exhibitors reveals strong representation from the United Kingdom, Italy, South Korea, Denmark, the USA, Ireland, Canada and Germany to name a few.
The whole publishing community comes together in a big way. You see this in the type of houses and other organisations choose Bologna Children's Book Fair as their go-to platform. You'll be shoulder to shoulder with PONS, The Swiss Arts Council, Pro Helvetica, LEGO® Books, Igloo Books, Greystone Kids, the Intercontinental Literary Agency and Edicions Bromera.
Additional Value of Attending
The pandemic has led to some fundamental changes to how Bologna Children's Book Fair runs. The biggest of which has been launching BolognaBookPlus as a separate event, which first took place as a digital event, but has transitioned into its own side event organised alongside the main book fair in person. The event is a collaboration with the Italian Publishers Association and its mission is to encourage partnerships and the sale of rights.
Trade publishers are the target audience here. Alongside the specific networking opportunities, the event comes with a support programme that's very practice oriented. Visitors receive training in how to sell rights, how to operate as a literary agent, translation rights and various seminars. In addition, there's a hosted bookseller initiative and an Author Ambassador programme.
The Bologna Children's Book Fair has so many events that a person can't attend them all. That's what makes this book fair so vibrant and electric. Of course, one of the biggest highlights is the famous Illustrators Exhibition, which has also migrated online and is available for 190 days total. Another major feature is the series of BolognaRagazzi awards, which are coveted by everyone in the entire industry. Organisers maintain the schedule packet with press conferences (IBBY), international conferences on a variety of subjects like reading projects in vulnerable settings, conversations and lectures.
Find out what's new, what's important and what's worthwhile. Visitors will also get the chance to meet with the juries for the many awards like the BolognaRagazzi CrossMedia Award. Overall, both exhibitors and visitors have all the resources and opportunities to strengthen their professional networks and boost their presence.
Past editions
Bologna Children's Book Fair 2023
06.03.2023 - 09.03.2023
Hybrid due to Covid-19: live + digital
+/- 90
Exhibitor countries
33
Media specialist countries
33%
of media specialists were from abroad
2 000 000
Complementary digital views
800
Illustrators attended via digital platform
200 000
Participants attended via digital platform
60%
of digital participants were from abroad
180 000
Social media followers (Facebook, LinkedIn, Instagram)
35%
Participation rate increased compared to 2022
Bologna Children's Book Fair 2022
21.03.2022 - 24.03.2022
Bologna Children's Book Fair 2020
04.05.2020 - 07.05.2020
Cancelled because of COVID 19
Bologna Children's Book Fair 2019
01.04.2019 - 04.04.2019
BOLOGNA CHILDREN'S BOOK FAIR 2018
26.03.2018 - 29.03.2018
How to get to Bologna Children's Book Fair

On Foot
Bologna Guglielmo Marconi Airport – not advisable
Bologna Central Railway Station – 26 mins via Via Ferrarese

By Car
Bologna Guglielmo Marconi Airport – 10 mins via Tangenziale nord di Bologna
Bologna Central Railway Station – 8 mins via S.da Statale Porrettana/SS64

By Public Transport
Bologna Guglielmo Marconi Airport – 50 mins via transport 35 and then 944
Bologna Central Railway Station – 13 mins via transports 35 or 39