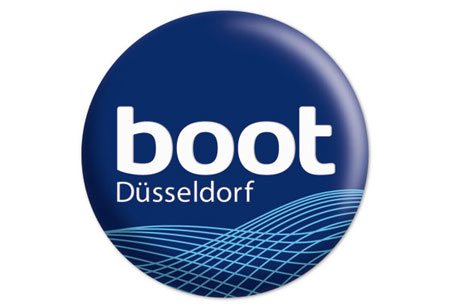 Boot Dusseldorf
Düsseldorf, Germany
Book Hotel Online for Boot Dusseldorf
Book Now
Event Update
Boot Düsseldorf 2024 will be held between 20.01.2024 and 28.01.2024. It will take place at the Messe Düsseldorf in Düsseldorf, Germany. Coronavirus prevention measures will not be undertaken at the venue. This is due to the removal of the country's pandemic-related restrictions.
A Brief Overview of boot Düsseldorf
You won't find a bigger international exhibition dedicated to boats, yachts, and water sports than boot Düsseldorf. It's not just the chief meeting spot for the professional boating community on the territory of Germany, but a truly international platform for promotion and procurement. Leading brands from around the world attend every year. Engage all senses when you search for the best boat and take part in the many events taking place. Programming here goes beyond showcases and seminars. Each water sport has its own series of events and exciting live demonstrations.
Have you booked exhibition space at boot Düsseldorf? The next step is to make a hotel reservation, and GETA ltd is here to make the process painless. Our database features hotels, apartments and hostels in Düsseldorf in order to meet the financial needs of all clients. It's just as finding the best low-cost deals as it is to book upscale suites. You get a hotel booking for boot Düsseldorf in just one day. Large groups and solo travellers are equally welcome. It's our job to plan the perfect trip. Pay preferential rates for rooms close to Messe Düsseldorf. GETA ltd is a veteran in the business travel sector and boasts a whole portfolio of bonus services!
Why Your Visit Is Worth It?
It's worthwhile to attend boot Düsseldorf, because it creates a bridge between the general public and trade visitors. Exhibitors are able to connect with end consumers and business buyers, which helps sell products and gain visibility. An exhibition booth generates a high volume of potential sales and direct orders on the spot. It takes no time to earn back all travel expenses. Before the pandemic hit, here is how boot Düsseldorf performed:
216,000 square metres were dedicated as exhibition space;

1,900 international exhibitors from 68 countries showcased;

250,000 international visitors from 90 countries were present;

18 themed areas
Industry Relevance
boot Düsseldorf kicked off in 1969 and has been the defining boating and leisure maritime event in Germany. Editions are held at Messe Düsseldorf in January. Over the years, the show has seen a lot of changes and seen gradual additions to its exhibition space and program. One of the biggest and most loved additions is the Classic Forum held first in 2007 that presented a wealth of classic and antique items along with vintage boats. The year also marked the start of the push to include students into sailing. We also have to mention the strong presence of royals visiting the trade show from Denmark, the UK, Norway and Spain.
You get the full breadth of accessories, vessels and water sports equipment. Booths showcase jet boats, house boats, marine clothing, maritime art, maritime crafts, boats, motor boats, small boats, navigation systems, jet skiing, kayaks, kneeboards, canoes, diving equipment, wakeboard and water ski. The exhibition space is organised in the following themed areas - Sailing, Motor Boats, Super Yachts, Engines, Equipment & Accessories, Diving, Travelling, Surf Sports, Sportfishing and Paddling.
Who Are You Going to Meet?
As we have mentioned above, Boot Düsseldorf is a hugely international affair. Exhibitors came from 68 countries last year and visitors travelled from 102 countries to be present. We can't narrow down all the professions and fields connected to sailing, diving and water sports, because it's impossible. That's just the tip of the iceberg. What we can confirm is that the dynamic areas for demonstrations is drawing in professional athletes along with passionate amateurs.
In terms of exhibitors, you encounter names like AERMARINE, CAYAGO, Choppy Water, Eco Sistems Watermakers, Greek National Tourism Organisation, Linssen Yachts, Mike Jucker Hawai and ORCA Explorer Fernreisen.
Additional Value of Attending
On top of all the business opportunities, boot Düsseldorf provides a lot of information about the state of the industry. Professionals can download a series of Trend Reports across the industry's top sectors – Yachting, Chartering, Luxury Charter, Diving and Surfsports. For the general public, there are two seminars available to get individual advice.
There's the boot Cruise Coaching seminar where cruising coaches bring visitors up to speed with popular sailing destinations including best restaurants and bars, what equipment you must have on board (nautical charts, harbour handbooks and weather information) and best approaches to plan a sailing trip. For those that are curious about chartering in the first place and don't have skills or experience, the charter workshop is the best place to start. The programme features lectures from skilled sailors and legends in the sailing world like Sönke Roever and Michael Amme. In 2023, the workshop will also cover information about travelling and chartering during the pandemic.
But those are only a few of the many events that take place during the event. The dive award and the ocean tribute Award honour excellence in the marine circles. Special events include the Water Pixel World and Classic Forum, which not only displays sailing antiques and vintage boats, but gives visitors a practical look into sail making, rope making and carpentry.
Past editions
Boot Dusseldorf 2023
21.01.2023 - 29.01.2023
220 000
m2 of event space
Boot Dusseldorf 2021
23.01.2021 - 31.01.2021
Cancelled because of COVID-19
Boot Dusseldorf 2020
18.01.2020 - 26.01.2020
220,000
SQ M of Exhibition Area
Boot Dusseldorf 2019
19.01.2019 - 27.01.2019
220,000
SQ M of Exhibition Area
How to get to Boot Dusseldorf

On Foot
from Dusseldorf Hbf is 1h 30 min walk or 30 min with a bicycle
1h 5 min with a walk or 25 min with a bike

By Car
from Dusseldorf Hauptbahnhof the ride will take you 30 min (~9 km)
from the airport there are only 15 to 20 min (~9km)

By Public Transport
From the Dusseldorf Central Station U-Bahn Nr U78 will get you there for 26 min
From Dusseldorf International Airport to Messeplatz you need to change transport with either of this 3 options:
- From Airpot Terminals A/B/C: 6 stops with Bus 760 to Freiligrathplatz and then U78 to MERKUR SPIEL-ARENA/Messe Nord and within 7 min walking distance you will reach the Messe*
- SB51 from Flughafen Terminal A/B/C to Theodor-Heuss-Brücke and then with U78 to MERKUR SPIEL-ARENA/Messe Nord and within walking distance you will reach the Messe*
- from Terminals A/B/C take bus 721 for 6 stops to 'Am Hain', transfer to bus 722 for another 4 stops to Messe Congress Center and within walking distance you will reach the Messe*
* every choice will take you from 30 to 40 min