Boot Dusseldorf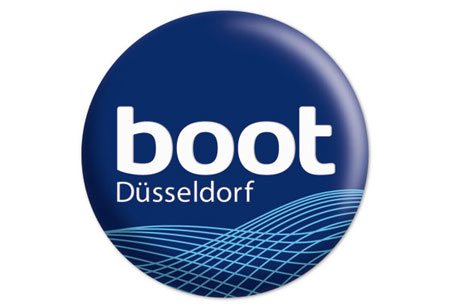 Boot Dusseldorf
Germany , Düsseldorf
Book Online for Boot Dusseldorf
Book Now
Covid-19 Event Update
With sincere consideration to the health of its exhibitors and trade visitors, Boot Düsseldorf's organisers have decided to cancel the 2022 edition. New dates for the 2023 edition are 21st to 29th of January. It will take place at the Messe Düsseldorf in Düsseldorf, Germany. Coronavirus prevention measures will be undertaken at the venue. This will include safety precautions such as the 3G entry policy, social distancing, and the mandatory wearing of masks in indoor areas. Attendees should note that as part of these safety measures, they must present before entry documents such as vaccination passports.
A Brief Overview of Boot Düsseldorf
You won't find a bigger international exhibition dedicated to boats, yachts and diving equipment than Boot Düsseldorf that sees a sizeable presence from leading brands and manufacturers worldwide. Engage all senses when you search for the best boat. Touch, smell and look inside to see your perfect match. Programming here goes beyond the stationary. The best in exhibition tech brings you exciting live demonstrations.
Why waste your time and energy on doing your own travel arrangements, when GETA ltd can find you the most suitable Boot Düsseldorf hotel reservations in no time. We work with a large database of hotels in Dusseldorf and can locate you a hotel in any price range and location. It takes one phone call to plan your business trip and our team is on the task to cut down all costs on professional accommodation no matter your destination!
Why Your Visit Is Worth It
Experts and decision makers describe Boot Düsseldorf as a 360° Watersports Experience and there's a reason for this characterization. Organizers always look towards the future and how boating, diving and water sports will change. The results speak for themselves:
216,000 square metres were dedicated as exhibition space;
1,900 international exhibitors from 68 countries showcased;
250,000 international visitors from 90 countries were present;
110,000 members are in the boot.club
18 themed areas
Industry Relevance
Boot Düsseldorf dates back as far as 1969, where it first took the stage at the Messegelände Dusseldorf and has been returning like clockwork every year. Over the years, the show has seen a lot of changes and seen gradual additions to its exhibition space and program. One of the biggest and most prestigious additions is the Classic Forum held first in 2007 that presented a wealth of classic and antique treasures along with vintage boats. The year also marks the start of the push to including students into sailing. We also have to mention the strong presence of royals visiting the trade show from Denmark, the UK, Norway and Spain.
Who Are You Going to Meet?
As we have mentioned above, Boot Düsseldorf is a hugely international affair. Exhibitors came from 68 countries last year and visitors travelled from 102 countries to be present. We can't narrow down all the professions and fields connected to sailing, diving and water sports, because it's impossible. Have a look at the product portfolio. Booths showcase marine clothing, maritime art, maritime crafts, boats, motor boats, house boats, jet boats, small boats, navigation systems, jet skiing, kayaks, kneeboards, canoes, diving equipment, wakeboard and water ski. That's just the tip of the iceberg. What we can confirm is that the dynamic areas for demonstrations is drawing in professional athletes along with passionate amateurs.
Past editions
Boot Dusseldorf 2021
23.01.2021 - 31.01.2021
Cancelled because of COVID-19
Boot Dusseldorf 2020
18.01.2020 - 26.01.2020
220,000
SQ M of Exhibition Area
Boot Dusseldorf 2019
19.01.2019 - 27.01.2019
220,000
SQ M of Exhibition Area
How to get to Boot Dusseldorf

On Foot
from Dusseldorf Hbf is 1h 30 min walk or 30 min with a bicycle
1h 5 min with a walk or 25 min with a bike

By Car
from Dusseldorf Hauptbahnhof the ride will take you 30 min (~9 km)
from the airport there are only 15 to 20 min (~9km)

By Public Transport
From the Dusseldorf Central Station U-Bahn Nr U78 will get you there for 26 min
From Dusseldorf International Airport to Messeplatz you need to change transport with either of this 3 options:
- From Airpot Terminals A/B/C: 6 stops with Bus 760 to Freiligrathplatz and then U78 to MERKUR SPIEL-ARENA/Messe Nord and within 7 min walking distance you will reach the Messe*
- SB51 from Flughafen Terminal A/B/C to Theodor-Heuss-Brücke and then with U78 to MERKUR SPIEL-ARENA/Messe Nord and within walking distance you will reach the Messe*
- from Terminals A/B/C take bus 721 for 6 stops to 'Am Hain', transfer to bus 722 for another 4 stops to Messe Congress Center and within walking distance you will reach the Messe*
* every choice will take you from 30 to 40 min
Hotels
Venue