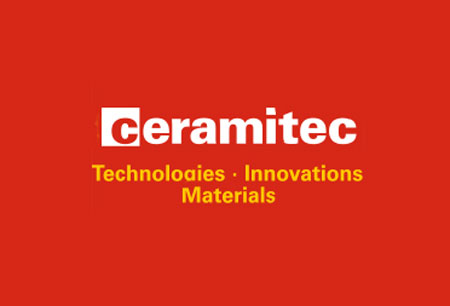 Ceramitec
Munich, Germany
Book Hotel Online for Ceramitec
Book Now
Event Update
Ceramitec 2024 will be held between 09.04.2024 and 12.04.2024 as a face-to-face trade fair. It will occur in Messe Munich in Munich, Germany. The venue will not feature Covid-19 safety measures due to the country lifting its national and travel restrictions in April and June 2022, respectively. The Bundestag opted for the removal of the related regulations due to the improved epidemiological situation. As a result, attendees will not be required to show 3G entry documentation upon arrival in Germany or before entering Messe Munich.
A Brief Overview of Ceramitec
Ceramitec comes to Munich, Germany, to celebrate the accomplishments of the international ceramic industry as well as present high quality raw materials, the newest in refractory ceramics and packaging technology around the world. The international trade fair generates strong economic interest from senior buyers with big budgets. The event is also a platform for the exchange of ideas as constituted by the packed conference program.
Have you registered for Ceramitec? Now is the perfect opportunity to land early booking deals on hotels in Munich. GETA ltd has a long history with hotel accommodation or trade shows and has a large database of hotels, hostels and apartments all over the city. Groups of all sizes are welcome. We accommodate all budgets as well since we believe business travel ought to be affordable. Find the most attractive rates for hotels close to Messe München and benefit from access to fast public transport. Make killer savings and save time commuting to the exhibition centre at the same time. Build on top of your online hotel booking for Ceramitec with one of our other travel services.
Why Your Visit Is Worth It
Ceramitec shapes market trends and serves as inspiration for buyers and manufacturers alike. The trade fair centers on new products and creating lasting business partnerships. The main reason to attend has to do with the superior networking opportunities and boost in direct sales. As a B2B procurement platform, Ceramitec is well worth the investment in an exhibition booth. You tap into hard-to-reach markets, reconnect with existing partners and generate qualified sales leads at the same time. The pandemic might have caused sizeable obstacles for international travellers, but the latest live edition still pulled in exceptional numbers:
40,000+ square metres are dedicated as exhibition space for editions;
356 exhibitors from 34 countries showcase their products and solutions;
10,000 international trade visitors from 84 countries are present;
63 percent of exhibitors are foreign nationals
58 percent of visitors are foreign nationals
Industry Relevance
Ceramitec has had a long time to become what it is today as the event has been running since 1979 and in those decades has charted every development and emerging trend in the machinery, equipment, processes and raw materials for ceramics and powder metallurgy. Messe München is the host and editions arrive once every three years – this frequency guarantees a different line-up of technologies with each edition.
For a small taste, here's a short summary of the products you'll be able to see in person - ceramic processing machinery, ceramic products, metal powder products, mills, filter technology, nano powders, fine ceramics, furnaces, glazes and automation technology among many others. Visitors are able to follow the process from raw materials to the fully finished products in several branches.
Ceramitec quickly responds to mega trends and bigger industry movements. Currently, a lot of industries are dealing with the challenges posed by climate change so the focus has fallen on ways to counteract the damage on the environment. The last edition has zeroes in on the efficient use of resources, climate neutrality and saving energy. This is done through the information programme as well as highlights across the variety of product categories in the product portfolio. The year 2050 has been on everybody's lips, because this is the year that the heavy clay ceramics industry is estimated to achieve climate-neutral production across all its related sectors.
Who Are You Going to Meet
We have to take into consideration what Ceramitec is – a platform aimed towards promoting cross-border purchases and a platform for innovation in all areas. It's this dual nature that draws in suppliers, manufacturers, users and scientists alike to meet together and address changes in the industry on a global scale. This can be best seen in some of the programming highlights like the DKG Annual Meeting, Conference, themed days, forum and a special career day that's going to help usher in a new generation of professionals onto the scene. We also have to mention the purely international aspects of the exhibition. Outsider Germany, a strong presence was felt from Italy, China, France, Spain and Portugal.
The rise in exhibitors and visitors from Asian markets has been keenly felt over the years, which raises the importance of Ceramitec around the world. This shy you regularly see brands like Lingl Anlagenbau GmbH, Bongioanni Macchine, Metalcertima, Rauschert, Lithoz, Alumina, Voxeljet, 3D-Ceram, Robert Bosch GmbH and WZR with a stand every edition. The quality of exhibitors is also a great motivator for serious buyers to attend. The audience is chiefly made up from decision makers and advisors in their companies, so you can count on a strong targeted pool of visitors.
Additional Value of Attending
Ceramitec invests a lot in forming and moulding the next generation of professionals. The Career day helps young professionals find their way around the industry as a whole. They'll learn all about study options, career paths and employer expectations. All this is put together by students from Freiberg University and students on the WesterWaldCampus of Koblenz University. There's a lot more as students organise one-on-one matchmaking at tables in the middle of a small employer exhibition.
Another important feature is the information programme, which in 2022 increased to two forums – a stark increase from previous editions. Now there are 30 slots given to top experts, who want to showcase presentations and lead panel discussions. Time is also devoted to exhibitor presentations. The conference programme centers on innovations that will revolutionise the industry. The last edition had a session called "Rewrite the Rules: Inspiring Innovations in Ceramics". The way things are done right now is far from optimal and experts are trying to return to the drawing board.
One major area of relevance is the progress made in additive manufacturing. As always 3D printing remains a topic of discussion as well as high-performance components, efficient use of materials and energy, industrialization through series production and 3D printing in areas of application such as analytics, energy generation and mobility.
Past editions
Ceramitec 2022
21.06.2022 - 24.06.2022
Coincided with Analytica and Automatica 2022
63%
of exhibitors were from abroad
58%
of visitors represented a foreign country
CERAMITEC 2018
10.04.2018 - 13.04.2018
33,000
SQ M of Exhibition Area
How to get to Ceramitec

On Foot
45 min Bike ride from HBF

By Car
From Munich HBF ~30 min
From Munich International Aiport - 30 min

By Public Transport
From Munich HBF with U2 (13 stops) for 23 min to Station Messestadt West
From Munich International Aiport - S8 to Munich Daglfing Station /1 min transfer to Daglfing Bahnhof Ost/ and then with bus 183 to Messestadt West ~ 55 min