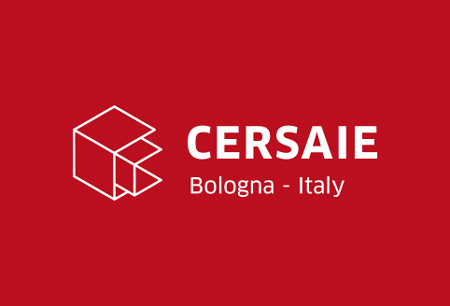 CERSAIE
Bologna, Italy
Event Update
CERSAIE 2024 will be held in the Bologna Exhibition Centre from 23.09.2024 to 27.09.2024. The expo venue will not put in place comprehensive COVID-19 safety and sanitary procedures. This is due to the lifting of the pandemic-related restrictions throughout the country.
A Brief Overview of CERSAIE
CERSAIE is a leading European trade show for ceramic tiles and bathroom fittings. Based in Italy, this event is an excellent cross-border procurement platform. If you want to reconnect with existing buyers and sell new products, CERSAIE is where you want to be. Brands can break into previously untapped markets and also learn about the latest industry trends.
Make the business trip to Bologna fun and affordable. GETA ltd points you to all the top locations in the city and handles the reservation process. You can have a booking for a hotel by the end of the day. We're an experienced travel agency and work with customers at every price level. Want a room close to Bologna Fiere and low prices? We help you find just the right spot. From hostels to high-end suites, we have it all. Plus, we know how to work with large groups. Are you travelling with twenty people? No worries. GETA ltd delivers the best hotel accommodation for CERSAIE!
Why Is Your Visit Worth It?
CERSAIE appeals to exhibitors of all sizes. Small companies can just as easily find their audience and sell their products steadily. The trade fair is quite successful as a cross-border procurement platform. You easily manage to enter new markets and generate sales leads. Exhibitors often time product releases to fall on CERSAIE, because they know how well launches perform.
Attendance numbers are more than impressive. The pandemic has clearly affected business travel, but organisers are more than satisfied with the outcome:
623+ international exhibitors showcased their products;
62,000+ international visitors made the trip;
38% of trade visitors are foreign nationals;
134 countries
150,000 sq. m. of exhibition space available
Industry Relevance
The reason why CERSAIE enjoys its longevity is because it presents the full value chain, which turns it into a one-stop procurement platform for buyers. The international trade show is based in Bologna, Italy at Bologna Fiere and has brought the latest market and design trends every single year since its 1983 debut.
The exhibition halls are divided into the following themes – ceramic floor and wall tiles; materials and tools for installation; service activities; showroom displays for ceramic products; outdoor, lighting & home automation; interior and exterior finishes; raw materials, equipment for ceramics, sanitary installations; fireplaces, ceramic stoves & kitchens; bathroom furnishings; floor and wall coverings made of other materials.
There are a lot of side events taking place during CERSAIE both digitally and on site. Perhaps one of the significant ones is the Compasso d'Oro Award, which chooses one company to give it an HONOURABLE MENTION.
Who Are You Going to Meet?
The audience at CERSAIE is certainly varied, because of its rich product assortment and forward-thinking programming. There are architects, interior designers, retailers, wholesalers, maintenance and building contractors, installers and tile layers, public administrations and consultants. Being a true Italian trade fair, CERSAIE remains the only natural platform for the Italian market to conduct business. Nevertheless, the fair maintains a high volume of international visitors – nearly half in total. This only changed during the pandemic where it dropped to 38% for the moment. Organisers are positive the numbers will pick up. CERSAIE brings in buyers from Europe, Asia and North America.
Their main reason is to research new products and connect with new suppliers. As an exhibitor, you'll exhibit side by side with brands like PAVIMENTI FOGAZZA, GARDENIA ORCHIDEA, VORWERK ITALIA, EMMEVI RUBINETTERIE, PROVEX INDUSTRIE and SERANIT. Trade visitors are either advisors when it comes to making purchases or make the buying decisions themselves. You're guaranteed a solid stream of qualified sales leads.
Additional Value of Attendance
CERSAIE does a lot of work to highlight the work being done in architecture and aside the spaces for display products there's a special space dedicated to architecture firms to present themselves. The six invited firms for 2022 are Handel Architects, Iosa Ghini Associati – IGA, Lombardini22, noa*, One Works and Pininfarina. Each firm gives a talk on attitudes on design and how to make design decisions in a sustainable way. That's the whole point of the Archincont(r)act space. You get to hear other perspectives from related industries.
Another very popular series of events is the Press Cafés – 23 meetings with architecture and design magazines. The highest number since the beginning of the event. Each meeting will be between a design expert and journalist with conversations touching upon aspects of design, architecture, wellness and urban planning relating to ceramic tiles and bathroom furnishings. The common link between all these individual talks is sustainability. It's time to change how we think and use raw materials to ensure a much healthier impact on the world and society. The Press Cafés give this fresh perspective. The participating magazines include Domus, Elle Decor Italia, Abitare, AD Architectural Digest, Around Water, The Plan and Quotidiano Nazionale.
CERSAIE goes digital with the Cersaie Digital platform. The pandemic has taught us how crucial it is to use any way possible to stay in touch and communicate. Organisers have taken this lesson to heart and created the perfect tool to improve your in-person experience at CERSAIE or fully compensate for your absence. Cersaie Digital is set to run for three weeks total after the start of the physical edition. You'll be able to promote your products and collections better, plus it's an integrated matchmaking platform that helps you meet your desired customers. Content like the Press Cafés will stream online.
Past editions
CERSAIE 2023
25.09.2023 - 29.09.2023
39%
of the exhibitors were from abroad
145 000
m2 of event space
CERSAIE 2022
26.09.2022 - 30.09.2022
44 000+
Visitors were from abraod
140 000
m2 of event space
CERSAIE 2021
27.09.2021 - 01.10.2021
CERSAIE 2020
09.11.2020 - 13.11.2020
Cancelled because of COVID 19
CERSAIE 2019
23.09.2019 - 27.09.2019
161,000
SQ M of Exhibition Area
How to get to CERSAIE

On Foot
Bologna Guglielmo Marconi Airport – not advisable
Bologna Central Railway Station – 26 mins via Via Ferrarese

By Car
Bologna Guglielmo Marconi Airport – 10 mins via Tangenziale nord di Bologna
Bologna Central Railway Station – 8 mins via S.da Statale Porrettana/SS64

By Public Transport
Bologna Guglielmo Marconi Airport – 50 mins via transport 35 and then 944
Bologna Central Railway Station – 13 mins via transports 35 or 39