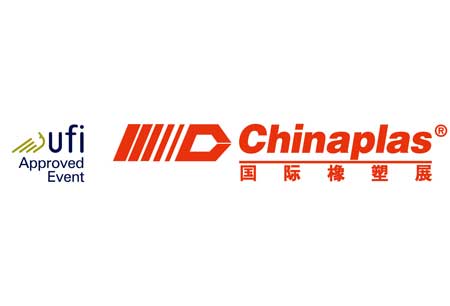 CHINAPLAS
Shanghai, China
Book Hotel Online for CHINAPLAS
Book Now
Event Update
The 2024 edition of CHINAPLAS will be hosted at the Shanghai National Exhibition & Convention Center. The hosting dates for the event are set between 23.04.2024 and 26.04.2024. The event site will not include Covid-19 safety precautions due to the removal of the country's domestic pandemic-related limitations. Attendees, however, should take into consideration that due to the ongoing travel restrictions, they will be asked to fill out a Health declaration form as well as have an available negative test result no older than 48 hours before departure. Airlines are not required at present to ask for the test result upon check-in or boarding.
A Brief Overview of CHINAPLAS
CHINAPLAS serves as a unifying point for regional markets within the rubber and plastic sectors across Asia and is a major procurement platform, where supply meets demand. The international trade fair is set in firm rotation between Guangzhou and Shanghai, China, and attracts thousands of the best manufacturers across Asia and a fairly global audience from all over the world. It's one of the biggest events in the world and a perfect entry into Eastern markets.
GETA ltd has been appointed as one of the promotion partners for CHINAPLAS, which means that you're certain to receive all the attention you deserve as visitors to the trade fair. Through us you tap into the definitive network of hotels near China Import & Export Fair Complex. Count on us to plan your business trip in just a few hours and assist you from the moment your plane lands to your departure. You're guaranteed excellent savings and care around the clock. We have worked with large groups of travellers for years. You receive customised hotel booking offers with access to public transfer and we will even inform you on the best travel routes to take.
Why Your Visit Is Worth It
Asia is one of the markets you should be targeting to add some diversity in your revenue stream. China has been undergoing rapid modernisation for the past two decades and CHINAPLAS attracts local buyers with interest in foreign products, solutions and technology. You're sure to make great qualified sales leads and break into a highly competitive market. As a cross-border technology exchange and purchasing platform, CHINAPLAS should not be underestimated:
3400+ international exhibitors showcased at the event;

80,000+ international trade visitors made the trip;

250,000+ square metres of exhibition space used;

3800+ machines on exhibit;

20 theme zones.
Industry Relevance
CHINAPLAS ranks as the number one trade fair for the plastics and rubber sector in the whole of Asia and second largest in the world coming after K FAIR in Germany. The first edition of this annual trade fair was held in 1983 and since then is a regular fixture on the industry calendar in China.
On even years, editions are held in Shanghai and on odd years, they come to the China Import & Export Fair Complex in Guangzhou. The fair is recognized as a "UFI Approved Event" – a high honour given by UFI, The Global Association of the Exhibition Industry. Trade visitors have access to a comprehensive product portfolio that includes plastic parts, plastic processing machines, raw materials, plastic products, extrusion lines, injection molding machines, rubber, rubber machinery and much more.
Exhibition halls are divided into the following thematic zones:
3D Technology Zone

Auxiliary & Testing Equipment Zone

Extrusion Machinery Zone

Film Technology Zone

Injection Molding Solutions Zone

Injection Molding & Smart Manufacturing Solutions Zone

Plastic Packaging Machinery Zone

Recycling Technology Zone

Rubber Machinery Zone

Additives Zone

Bioplastics Zone

Chemicals & Raw Materials Zone

Colour Pigment and Masterbatch Zone

Composites & High Performance Materials Zone

Recycled Plastics Zone

Thermoplastic Elastomers & Rubber Zone

Innovative Products Zone

Trade Services Zone
Who Are You Going to Meet?
CHINAPLAS has always welcomed exhibitors and experts from abroad, which can be seen in the diversity of countries that have their own pavilions at the trade fair – France, UK, Taiwan, Japan, Canada, Austria, USA, Germany, Italy, Switzerland and, of course, the host country, China. As a whole the trade fair maintains a high level of internationality as visitors travel from as far away as Saudi Arabia, Singapore, South Africa, Taiwan, Thailand, UAE, Vietnam, Mexico, Malaysia, Israel, Canada, Hong Kong and India.
As far as the audience is concerned, foreign exhibitors are in a prime position to establish contacts with buyers from all major regions - Southern, Northern, Eastern and Central China. The number of foreign visitors is proportionally quite small, but you still have the means to make acquaintances with high-ranking representatives from South Korea, Japan, Malaysia, Singapore, India, Indonesia, Thailand, Africa, America and the Middle East.
As far as who you will be able to meet in person to discuss future partnerships and direct sales pitches, there are agents, distributors, servicing organisations and manufacturers with interest in buying. Facilitating business is a top priority at CHINAPLAS. To this end, more than 200 official delegations make their way to the trade fair. These groups come from general plastic products and automotive to electronics, packaging, footwear, wire & cable, city infrastructure, toys, medicine and recycling.
Additional Value of Attending
The main reason why CHINAPLAS has such economic impact is the focus on the groundbreaking technologies that support automation, sustainability and smart production. The Innovation of the Year highlights the debut technologies that need your attention, poised to make an impact. Overall, 30+ outstanding technology products were selected after overall consideration by a dedicated jury. Each submission was evaluated on the factors of innovation level, application effectiveness and market concern among other factors. This list provides manufacturers with additional visibility in regards to networking and pitching to potential buyers.
CHINAPLAS keeps a whole roster of concurrent events running during the trade fair. The Industry 4.0 Factory of the Future ranks favourably among visitors for its comprehensive overview of practical solutions regarding common product pain points. The products and machines exhibited here solve problems like high production costs, the need to adjust the production mode and excessive time on machine troubleshooting.
Design x Innovation explores three main themes - design for sustainability, CMF Design & Technology, and Smart & Healthy Living x Plastics. Visitors enjoy a series of demonstrations via the Design x Innovation Gallery, and have a chance to learn from leading experts as part of the Design Forum. On the technological innovation side, CHINAPLAS provides Tech Talks featuring 30 well-known technology leaders from the plastics and rubber industry. The agenda covers market opportunities and solutions to the most current industry obstacles.
Of course, these are just highlights. The full list of events also includes Medical Plastics Connect, Application in Focus, SciXplore Forum, and CHINAPLAS x CPRJ Plastics Recycling & Circular Economy Conference and Showcase.
Past editions
CHINAPLAS 2023
17.04.2023 - 20.04.2023
380 000
m2 of event space
CHINAPLAS 2022
25.04.2022 - 28.04.2022
CHINAPLAS 2021
13.04.2021 - 16.04.2021
250,000
SQ M of Exhibition Area
CHINAPLAS 2020
03.08.2020 - 06.08.2020
Cancelled because of COVID-19.
CHINAPLAS 2020
21.04.2020 - 24.04.2020
How to get to CHINAPLAS

On Foot
Shanghai Hongqiao International Airport – not advisable
Hongqiao Railway Station – not advisable

By Car
Shanghai Hongqiao International Airport – 14 mins via Yinggang East Road
Hongqiao Railway Station – 10 mins via Yinggang East Road

By Public Transport
Shanghai Hongqiao International Airport – not available
Hongqiao Railway Station – not available