Christmasworld Frankfurt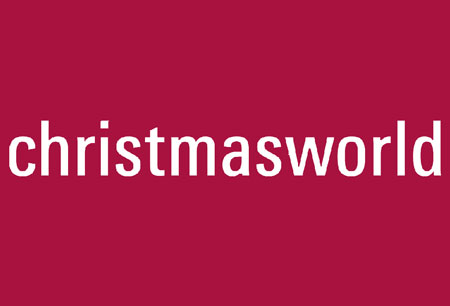 Christmasworld Frankfurt
Germany , Frankfurt am Main
Book Online for Christmasworld Frankfurt
Book Now
Covid-19 Event Update
Organisers will host the 2023 edition of the in-person trade fair between 03.02.2023 and 07.02.2023. The trade fair will coincide with Ambiente and Creativeworld 2023. The live exhibition will occur at the Messe Frankfurt in Frankfurt, Germany. There will be COVID-19 health and safety measures in place. Among the safety measures that will be implemented are:
Participants visiting Messe Frankfurt must show health check documents before entry. This is necessary due to the implemented 3G entry policy. The valid paperwork includes:
Vaccination passports with at least two doses administered.
A proof of recovery document. It must consist of a positive test, a quarantine order and a negative test.
Negative rapid antigen or PCR test results that must be less than 48 hours old).
Rigorous social distancing regulations will be implemented at the exhibition centre. The venue will include several changes as a result of these policies. Among them will be increased aisle spaces in areas such as the exhibition halls. The mentioned areas will also feature new configurations to avoid congestions. The venue will also have separated exits and entrances. There will be visible social distance markers on the floors of Messe Frankfurt to remind about the social distance regulation.
All exhibitor and visitor tickets will be available only via online purchases. One-day tickets will be valid only for the day printed on the document. Pre-registration is mandatory for all participants including the visitors, exhibitors, service providers and partners. Full contact details must be provided during the process. This includes verifying health status. To verify the health status, attendees need to provide one of the previously mentioned documents.
Messe Frankfurt will have strict hygiene safety protocols in place. One of the safety protocols that will be instated will be the placement of disinfection stations in areas such as the entry zones. Regular cleaning will be provided to often-used areas such as the entrances and exhibition halls. As part of the hygiene regulations, attendees need to wear face masks and, depending on the circumstances - gloves.
A Brief Overview of Christmasworld Frankfurt
Christmas doesn't come on every year looking like it does without a whole industry dedicated to gifts and decoration. Christmasworld Frankfurt is the international expo that decides what the year's trends and tastes will look like, and the event is only growing in popularity. You have high numbers of exhibitors bringing out the next line of seasonal and festive decorations just shortly after the official season is over – the perfect moment to start preparing for next season.
Book a hotel for Christmasworld Frankfurt through GETA ltd and save yourself the trouble, money, and time doing it on your own. GETA ltd has worked with hotels in Frankfurt for years, and we are the go-to place to get professional accommodation for Christmasworld Frankfurt that's fully tailored to your specific needs. What we also do to make your business trip all the more successful is to place you close to the exhibition grounds and public transport.
Why Your Visit Is Worth It
Christmas is one of the few holidays to unite the whole world, and it's also a massive market that's valued in the billions. To have even a little slice of market share and a stronger outreach to new markets is going to do wonders for your business. Christmasworld Frankfurt delivers:
87,300 square metres of exhibition space;
1,048 international exhibitors;
43,450 trade visitors in total;
27,340 international trade visitors.
Industry Profile
It's no surprise to say that Christmasworld Frankfurt comes around every year and it has done so ever since 1990 to the point, the event is a true mainstay in Frankfurt's large business calendar. In these almost thirty years, the exhibition has diversified its product line-up to include Christmas decoration, Christmas electronics, Christmas items, Christmas tree ornaments and tree stands, confetti, cords, costumes and branch out to other holidays like New Year's Eve, Easter and Halloween to a certain degree. Another strong aspect to the exhibition is showing visitors how the trends are going to look in real life thanks to the Christmasworld Trend Show that's going to give a practical spin on how to utilize decoration for large-scale, public spaces.
Who Are You Going to Meet?
Christmasworld Frankfurt is a predominantly an international affair as can be seen from the attendance records. Exhibitors come from 43 countries, while visitors are made up from 129 different nationalities. When it comes to exhibitors, you have a wonderful mix of small and large names in the industry. Some we'd like to mention include AGAWA, 3 Way Trading Company, Groupe Leblanc, Leworks, Wax Industri Nusantara and Wandera. The main reason for visitors to come is to either purchase new products or grow their professional network. Visitors also come from different places in the industry – managing directors, board members, operations managers, self-employed entrepreneurs, department heads and trainees.
Past editions
Christmasworld Frankfurt 2021
17.04.2021 - 20.04.2021
Edition was held digital to prevent the fast spread of COVID-19.
128
Represented Countries
How to get to Christmasworld Frankfurt

On Foot
From Hauptbahnhof - 20 min
From Fnakfurt Aiport - 35 min with a bike

By Car
From Frankfurt Main Station - 10 min
From Frankfurt Airport - 20 min

By Public Transport
From HBF S-Bahns with numbers 3, 4, 5 or 6 will all get you to Messe Frankfurt for 11 min
From Frankfurt Airport with ICE, S8 or S9 for 35 min to HBF and then S3, S4, S5 or S6 for 11 min
Hotels
Venue