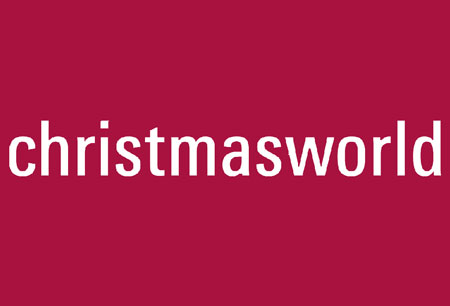 Christmasworld Frankfurt
Frankfurt am Main, Germany
Book Hotel Online for Christmasworld Frankfurt
Book Now
Event Update
Organisers will host the 2024 edition of the in-person trade fair between 26.01.2024 and 30.01.2024. The trade fair will coincide with Ambiente Germany and Creativeworld 2024. The live exhibition will occur at the Messe Frankfurt in Frankfurt, Germany. Covid-19 health and safety measures will not be put in place because of the Bundestag lifting the domestic coronavirus-related safety regulations. Attendants arriving from China should take into consideration that they will be asked to provide a negative test result no older than 48 hours upon entry into the country due to the instated travel limitations.
A Brief Overview of Christmasworld Frankfurt
Christmas doesn't come on every year looking like it does without a supporting industry dedicated to gifts and decoration. Christmasworld Frankfurt is the international show that decides what the year's trends and tastes are going to be, and has the reputation as the primary purchasing platform in Europe. You have high numbers of exhibitors bringing out the next line of seasonal and festive decorations just shortly after the official season is over – the perfect moment to start preparing for the next season. It's also the best way to touch base with existing partners, compare notes about what sells and what doesn't, and find new inspiration.
Book a hotel for Christmasworld Frankfurt through GETA ltd and keep travel costs to a minimum. We've sent thousands of exhibitors to Frankfurt, Germany, and have a large database of hotels and apartments on our side. Within hours, you receive a list with the top hotel prices close to Messe Frankfurt and complete your hotel reservation in the same time. It's easy, simple, and intuitive. Why waste hours of your time going through deals when we can show you the very best. Your hotel is well-connected to public transport, which makes commuting a short and pleasant experience. In addition to accommodation, GETA ltd has a whole portfolio of bonus travel services.
Why Your Visit Is Worth It?
Christmas is one of the few holidays to unite the whole world, and it's also a massive market that's valued in the billions. To have even a little slice of market share is a strategic advantage. Having a booth at Christmasworld means a stronger outreach to new markets with minimal costs. There's an active, loyal community around the trade fair, which translates to direct sales immediately. In the years before the pandemic, Christmasworld pulled:
87,300 square metres of exhibition space;
1,048 international exhibitors;
43,450 trade visitors in total;
27,340 international trade visitors.
Industry Profile
It's no surprise to say that Christmasworld Frankfurt comes around every year and it has done so ever since 1990 to the point, the event is a true mainstay in Frankfurt's large business calendar. In these almost thirty years, the exhibition has diversified its product line-up from the expected tree ornaments and tree stands, confetti, cords, costumes, and decorations to Christmas electronics. This includes designated areas for other holidays like New Year's Eve, Easter, and Halloween.
Now the exhibition floors are divided into the following major areas - Candles, Christmas & Seasonal Decoration, Visual Merchandising & Light, Florists' Requisites & Garden Decorations, Ribbons & Wrapping, Christmas Delights and Global Sourcing. The last of these is particularly interesting as it highlights exhibitors that are not operating in the West such as China, India, Thailand, and the Philippines.
Another powerful aspect of the exhibition is showing visitors how the trends are going to look in real life. This is achieved via the Christmasworld Trend Show, which provides a practical spin on how to utilise decoration for large-scale, public spaces. We already have a solid idea about the trends you can expect to see in 2023. The overarching storyline has to do with sustainability and creating truly meaningful moments that last. There's going to be an emphasis on traditional craftsmanship, material research and digital innovations. Organisers have revealed that the three trend statements for 23+ are unknown beauty_strange + gracious, calming nature_careful + pleasant, and finally, lasting ideas_passionate + evocative.
Who Are You Going to Meet?
Christmasworld Frankfurt is predominantly an international affair as can be seen from attendance numbers. Exhibitors represent 43 countries, while trade visitors are made up from 129 different nationalities. When it comes to exhibitors, you have a wonderful mix of small and large names in the industry. Some we'd like to mention include AGAWA, 3 Way Trading Company, Groupe Leblanc, Leworks, Wax Industri Nusantara and Wandera.
The main reason for visitors to come is to either purchase new products or grow their professional network. Visitors also come from different places in the industry – managing directors, board members, operations managers, self-employed entrepreneurs, department heads and trainees. The most represented industries are retail trade, services, wholesale and foreign trade and skilled trades. The majority of visitors have decisive purchasing power in their organisation, or at least occupy an advisory role. This means you enjoy a high concentration of qualified sales leads, which you can easily convert into actual orders.
Additional Value of Attending
Taking note from many other trade shows, which have made the transition to hybrid formats during the pandemic, Christmasworld is now augmented by the Christmasworld Digital Extension, which will be active throughout the year and be supercharged around the dates of the live edition. Here's what to expect – more networking opportunities, easier contacts to participants and experts via 1-on-1 calls and chats, and live streaming of selected lectures, workshops and discussion rounds. As a user, you can participate interactively in chats and Q&A sessions during and following the events as they take place in real time.
For those lucky enough to attend in person, you can immerse the senses at the Christmas Delights zone populated with chocolate, biscuits, sweets or tea, liqueurs and hot wine. The best way to get to know the products is to taste them, and Christmas Delights is certainly a visitor favourite every year. The optimum assortment design gives visitors the opportunity to sample faster, which results in shorter lines and a faster turnover of sales leads. Plus, can anyone really resist the sights, sounds and smells of an atmospheric Christmas market atmosphere? The answer – not really.
The Conzoom Solutions Academy builds up your knowledge about consumer behaviour and the market shifts. Top speakers are invited to break down their expertise and knowledge surrounding topics like point of sale and visibility on the internet so that you can start the new season on a much firmer ground. You'll find that the retail arena looks mightily different due to the irreversible big changes made by the pandemic. Find out practice-oriented solutions and inspirations here.
Past editions
Christmasworld Frankfurt 2023
03.02.2023 - 07.02.2023
Coincided with Creativeworld and Ambiente Germany 2023
352,950
m2 of exhibition space
170
Participant countries
94%
Visitor satisfaction rate
Christmasworld Frankfurt 2021
17.04.2021 - 20.04.2021
Edition was held digital to prevent the fast spread of COVID-19.
128
Represented Countries
How to get to Christmasworld Frankfurt

On Foot
From Hauptbahnhof - 20 min
From Frankfurt Airport – 35 min with a bike

By Car
From Frankfurt Main Station - 10 min
From Frankfurt Airport - 20 min

By Public Transport
From HBF S-Bahns with numbers 3, 4, 5 or 6 will all get you to Messe Frankfurt for 11 min
From Frankfurt Airport with ICE, S8 or S9 for 35 min to HBF and then S3, S4, S5 or S6 for 11 min