CIIE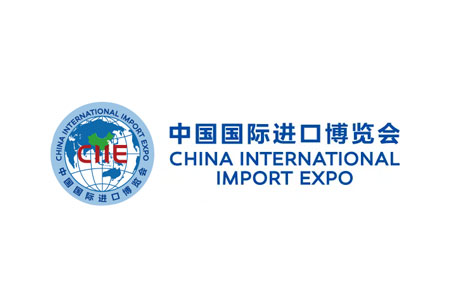 CIIE
China , Shanghai
Event Update for CIIE 2022
The 2022 edition of CIIE will take place at the National Exhibition and Convention Centre in Shanghai, China. The hosting format will be "face-to-face" and the hosting dates will be between 04.11.2022 - 09.11.2022. National Exhibition and Convention Centre will have the latest coronavirus safety measures will be put in place to ensure attendee safety. One of the implemented measures will be the 3G or health status verification entry rule. Attendees should note that because of the regulation, they need to show documents such as vaccination passports before entry. Such documentation must also be shown upon arriving in China because of the newly instated travel bans.
A Brief Overview of CIIE
Chinese International Import Exhibition (shortened to CIIE) is the import & export trade show that is already making waves in international commerce circles just after a single edition. The event is a major move on the part of China to foster long-term economic relationships with other regions. The annual event has found a home base in Shanghai.
Shanghai is an unfamiliar territory to research for hotel accommodation, which is why GETA ltd exists – to help you land the most affordable hotels near CIIE, which is going to take place at the Shanghai National Exhibition and Convention Center. Our service shaves off of your travel budget and ensures you have a short and effortless commute.
Why Your Visit Is Worth It
Business is the main driving force behind CIIE, and it is why you should establish yourself early in the community forming around this recent endeavour. Exhibitors look forward to long-term contract partnerships with sizeable merchants in China. The first edition was a success and the second one is shaping up to be an even bigger event:
3600+ international enterprises participated;
500+ new companies expected to attend;
70+ companies that are among the Fortune 500;
100,000+ square metres of exhibition space dedicated;
150,000+ national and foreign purchasers;
One hundred seventy-two countries represented.
Industry Relevance
What's fascinating about CIIE is the fact it's an exhibition in the making – the very first edition is from 2018 and organizers already report they plan to increase the exhibition area and add further themed areas in its current line-up. We have to point out that the CIIE is a powerful economic and political move as the Chinese government is setting a firm course towards trade liberalization and economic globalization. This certainly strikes as a natural decision given that China already sits at a top position as the second-largest economy and ranks as the second-largest importer and consumer in the world. Organizers have invited companies of all major industries to exhibit – automotive, food and beverage, fashion and clothing, consumer electronics, medical technology and more.
Who Are You Going to Meet?
Because the CIIE is a national import & export expo there is a strong presence of Chinese national buyers looking to come into purchase agreements with major international companies known the world over. The event stimulates international commerce and to that end, there are merchants of foreign origin in the mix from other Asian countries, Europe, and the Americas. As far as the brands you can expect to see in the exhibit, the list is extensive and features names like:
Nestle
Danone
Porsche
Unilever
Volkswagen Group
General Motors
Walmart
Deloitte
British Airways
Intel Audi
Lamborghini
Sony
Bentley
Google Benetone
Tet-a-Tete
FUJI
These names command authority and only give further trust and reputability behind CIIE.
Past Editions of CIIE
2021 Edition
The 2021 edition of CIIE took place as a face-to-face exhibition at National Exhibition and Convention Centre. The hosting dates for the rendition were set between 05.11.2021 and 10.11.2021. CIIE 2021 received over 3,000 media representatives, and more than 2,000 trade visitors. It also included more than 150 guests, such as government representatives and more than 2,900 exhibitors from 106 nations. The National Exhibition and Convention Centre featured the latest coronavirus safety measures in place. Among the instated safeguards were the newest social distancing and obligatory face masks.
Past editions
CIIE 2021
05.11.2021 - 10.11.2021
150+
Attending government representatives, envoys, CEOS and scholars
3000+
Attending press representatives
CIIE 2020
05.11.2020 - 10.11.2020
CIIE 2019
05.11.2019 - 10.11.2019
How to get to CIIE

On Foot
Shanghai Hongqiao International Airport – not advisable
Hongqiao Railway Station – not advisable

By Car
Shanghai Hongqiao International Airport – 14 mins via Yinggang East Road
Hongqiao Railway Station – 10 mins via Yinggang East Road

By Public Transport
Shanghai Hongqiao International Airport – not available
Hongqiao Railway Station – not available
Hotels
Venue