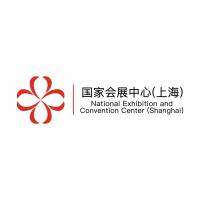 National Exhibition and Convention Center
Address:
No. 333, Songze Avenue, Shanghai, Shanghai,
China
About The Venue
The National Exhibition and Convention Centre is an event complex with a curious design composed of a Plaza, 16 exhibition halls and several other buildings. The venue has a total space of 1.47 million m2 and over 6000 parking spaces. Since its opening in 2015, the venue has hosted many high-profile corporate events. Such include CIIE, WMF and the World Elevator and Escalator Expo.
The NECC has an interesting shape when looked from a certain angle. When looked from above, the venue has the shape of a four-leaf clover. The centre of the clover is occupied by the Commercial Plaza. The exhibition halls, on the other hand, form the leaves. The venue itself has a total event space of 500 000 m2, 400 000 m2 of which are indoors. Three of the halls are column-free and single-level. In the meantime, another 8 are double-deck. Besides the halls, the venue also has the NECC Plaza. It is a miniature complex consisting of a circular 7-storey building and 8 encircling 5-storey commercial buildings in the shape of a diamond.
How to get to National Exhibition and Convention Center
Shanghai Hongqiao International Airport – not advisable
Hongqiao Railway Station – not advisable
Shanghai Hongqiao International Airport – 14 mins via Yinggang East Road
Hongqiao Railway Station – 10 mins via Yinggang East Road
Shanghai Hongqiao International Airport – not available
Hongqiao Railway Station – not available
View Nearest Hotels
Hotels
Venue
GET A FREE QUOTE
Looking for a hotel accommodation for particular trade show or exhibition.
Send us a general enquiry and we will find the best options for you