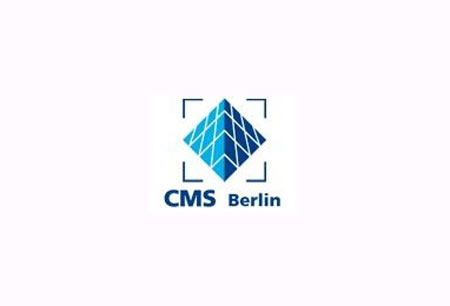 CMS BERLIN
Berlin, Germany
Book Hotel Online for CMS BERLIN
Book Now
Event Update
The 2025 edition of CMS Berlin will be hosted in Messe Berlin as a live trade show. The hosting dates are set between 23.09.2025 and 26.09.2025. The event venue will not include Covid-19 safety precautions due to the removal of the country's pandemic-related limitations.
A Brief Overview of CMS Berlin
CMS Berlin remains one of the most important B2B platforms available to companies involved in commercial cleaning. Editions bring in the latest in cleaning systems, building management and services, and invite decision makers from all over the world to research products and place their orders. Between forums, special shows and a summit, you're all set to learn what the future has in store for your business!
GETA ltd has sent thousands of business travellers all over the world and knows how to plan a business trip. There are three qualities every exhibitor wants in their hotel – a good price, a great location and guaranteed quality. GETA ltd delivers all three for your hotel booking during CMS Berlin. Reduce accommodation expenses and get hotel rooms near the venue. We cater to every price point and taste. After an initial consultation, GETA ltd can be done with your hotel reservation in a single day!
Why Your Visit Is Worth It
The costs associated with exhibiting at CMS Berlin are a small price to pay for the wealth of leads you'll generate. The main objective of the trade fair is to move product off shelves and you'll get to reach faraway markets you wouldn't normally be able to penetrate. The numbers tell you all you need to know:
448 exhibitors from 25 countries
20,000 trade visitors from 80 countries.
31,000+ m² overall exhibition area
95% of visitors are satisfied
93% of visitors plan to visit again
Industry Relevance
CMS Berlin has been active since 1984 and each edition held at the host site has been bigger and better than the last one. The trade fair is held in September and runs every two years. What's valuable about CMS Berlin is its product assortment. Exhibitors are grouped in three areas – cleaning, management and services.
Buyers attend to research what's new in waste disposal services, security, landscaping and winter services, cleaning and maintenance services, property management, cost planning and control, commercial accounting, cleaning machinery, laundry technology, cleaning materials, chemical cleaning, outdoor cleaning.
The pandemic has underlined the importance of comprehensive hygiene solutions and CMS Berlin has a large part to play. This is so in small part of events like the CMS World Summit and the CMS Practice Forum.
Who Are You Going to Meet?
You'll be exhibiting side by side with companies like tana-Chemie, Auconic, Vermop, Essity, Hako, TG hyLIFT and Solar Cleano. The trade visitors lining up at your fair booth include buyers from commercial cleaning, hotel and catering services, public contractors, healthcare, mobility and industrial companies. Here is the full breakdown of visitor groups:
Commercial Cleaning: Retail, building cleaning, cleaning company, building service, laundry, building management, facility management
Public Contractors: Public clients, municipalities, authorities, procurement agencies, sports facilities, schools
Hotel and Catering Services: Hotels, restaurants, commercial kitchens, caterers
Industrial Companies: Industrial companies, food, non-food, pharmaceutical, machinery and equipment, automotive, shipyards
Healthcare Sector: Hospitals, clinics, retirement and nursing homes, social institutions
Mobility: Train stations, airports, public transport
The audience is largely made up from people in positions of power. A great number have decisive purchasing power followed by people who can make recommendations and advise. Exhibitors mostly interact with visitors from EU countries like France, Switzerland, Spain, Italy and Denmark, but at the same time CMS Berlin has become an attractive destination for the Middle East and the Far East.
Additional Value of Attending
The Mobility Cleaning Circle serves as a unique and exclusive platform where prominent figures from the cleaning and mobility industries meet face to face. This specialised networking event inspires discussions that revolve around the distinct requirements, needs and problem-solving strategies of these two sectors.
An integral part of the CMS Berlin, the Mobility Cleaning Circle is a testament to the trade fair's status as Europe's premier event and primary procurement hub for companies engaged in the mobility domain. Renowned manufacturers of cleaning machinery and products tailored for maintaining hygiene and cleanliness within the mobility sector showcase their offerings at this esteemed gathering. Cleanliness stands as a pivotal quality benchmark and a significant image-enhancing element for service providers within the transportation field. The Mobility Cleaning Circle addresses the critical role of sanitation in transportation services, deliberating on strategies to maintain a high standard of cleanliness.
A noteworthy highlight of the Mobility Cleaning Circle was the live demonstration held during the 2019 edition. This demonstration spotlighted the intricacies of cleaning both the interiors and exteriors of public transport buses in the Berlin and Brandenburg regions. The use of specialised vacuum cleaners for seats and the removal of graffiti from the bus exteriors were showcased, offering attendees firsthand insights into the methodologies employed in maintaining impeccable standards of cleanliness in the mobility sector.
The other incredibly popular highlight of the trade fair is the CMS Practice Forum, which cements itself as a comprehensive platform designed to cater to a diverse range of trade visitors coming from various industries. The forum offers an extensive program of lectures and discussions, covering a wide range of pertinent topics. From the latest trends in building cleaning to insights into the new framework wage agreement, the forum has so much to offer representatives from sectors such as healthcare, hotel and catering, and municipal institutions. Other topics include industrial safety, hygiene, and general health. The cornerstone of the CMS Practice Forum is its practice-oriented lecture series, curated by professionals for professionals. CMS Berlin takes into consideration the specific needs and interests of every segment within the cleaning industry.
Finally, we should also mention the Purus Innovation Award (PIA) – the sector's most coveted award. Winning comes with a lot of respectability and visibility. Consider it a stamp of approval that translates into additional sales. The PIA is what gives CMS Berlin the reputation of being an engine of innovation. If you're an innovative brand with a knockout product, you can apply to see whether you'll win. There are six categories you can compete in - large machines, small machines, equipment, washroom hygiene, cleaning products, and digital tools and systems.
Past editions
CMS BERLIN 2023
19.09.2023 - 22.09.2023
CMS BERLIN 2019
24.09.2019 - 27.09.2019
31,034
SQ M of Exhibition Area
How to get to CMS BERLIN

On Foot
1h 45 min walking distance or 30 min with a bike from Berlin Hauptbahnhof
1h 45 min walking from Berlin-Tegel Airport or 30 min bike ride

By Car
~25 min car ride from Berlin HBF
~20 min from Berlin-Tegel Airport

By Public Transport
S-Bahn Nr 3 or 9 will get you from Berlin Central Station to S Messe Süd Station for 15 min and then you have 5 more minutes by foot
Option 1 from Berlin-Tegel Airport: bus X9 for 6 stops to Berlin Zoologischer Garten and then S3 or S9 to S Messe Süd (Berlin) ~35 min
Option 2 from Berlin-Tegel Airport: bus TXL for 2 stops to the Station on Beusselstraße OR bus X9 (2 stops to Jungfernheide Station) and then S42 to Messe Nord/ICC (Witzleben) ~40 min