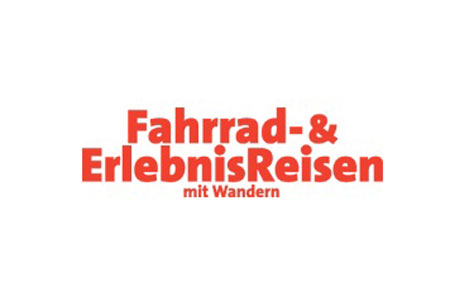 CMT FAHRRAD & ERLEBNISREISEN MIT WANDERN
Stuttgart, Germany
Book Hotel Online for CMT FAHRRAD & ERLEBNISREISEN MIT WANDERN
Book Now
Event Update
The event is currently set to take place in 2024. The latest edition's hosting dates are 13.01.2024-15.01.2024. Messe Stuttgart will be the venue for the event. Covid-19 prevention measures, such as a 3G entry policy, will not be strictly enforced at the site. This is because of the removal of the country's pandemic-related restrictions.
A Brief Overview of Fahrrad- & WanderReisen
How has the outdoor tourist market changed over time? What are the latest destinations for hiking and bicycle trips? All of this and more is shown in Stuttgart, Germany, where Fahrrad- & WanderReisen takes place as part of the CMT format. Discover the latest offerings for camping, hiking and bicycles in one place. It's the perfect place to connect with your core audience and get the most out of your visit to CMT.
Make your hotel reservation for Fahrrad- & WanderReisen easily and save a lot in time and costs with GETA ltd. We are an established provider of hotel accommodation for trade fairs and have sent exhibitors to all major and minor events around the world. Our network of hotels, hostels and apartments is big and includes venues at all price points. Do you want something affordable? Or prefer a high-end option? GETA ltd delivers the top deals on hotels close to Messe Stuttgart. Keep expenses within your budget and keep the daily commute short.
Our team is ready to help in any way possible and we offer a variety of bonus services to go with your hotel booking for Fahrrad- & WanderReisen! Come to us to book meeting facilities with AV equipment or plan an airport transfer upon arrival and departure.
Why Your Visit Is Worth It
You will be happy to know that Fahrrad- & WanderReisen is a first-rate networking platform with access to an eager audience that's ready to spend money during their visit. If there's one stage to elevate your brand and improve visibility, then it is definitely this. You'll be generating sales leads and direct orders from targeted customers. Exhibitors often time their production cycles so they have new products and solutions available just in time for the trade fair.
Product launches are very popular and do big business. You'll quickly earn back all expenses associated with exhibiting. Fahrrad- & WanderReisen takes full advantage of the strong numbers that come to CMT:
265,000+ visitors in total
Industry Relevance
Fahrrad- & WanderReisen is an essential event for those passionate about active vacations and outdoor adventures. Held as a special exhibition during CMT-Die Urlaubsmesse, this exhibition takes place over three days in Stuttgart, offering a wealth of information on new destinations and equipment innovations for enthusiast outdoorsmen and adventure travellers. The emphasis falls on cycling, adventure travel, hiking and canoeing, making it a perfect platform for both experienced and aspiring adventurers.
Visitors to Fahrrad- & WanderReisen have the opportunity to explore a wide range of outdoor equipment and trends, as well as receive valuable travel and tour tips and insider information from exhibitors. The event features an extensive program, including captivating slide presentations that showcase the wonders of outdoor exploration.
As outdoor holidays continue to gain popularity, the significance of Fahrrad- & WanderReisen has become increasingly evident. The exhibition's dedicated focus on cycling and hiking has solidified its position as a crucial part of the Stuttgart Holiday Fair. Hall 9 has become a bustling meeting place for bicycle and outdoor enthusiasts, with both exhibitors and visitors praising the high-quality framework and specialist program offered.
The "hiking" area within the active and adventure section has also proved to be a vital highlight. Exhibitors offering hardware, tour packages and destinations attracted crowds throughout the first CMT weekend, which then led to organisers expanding Fahrrad- & WanderReisen to include Monday. A move that resulted in immediate success as organisers reported that this Monday was one of the most visited CMT Mondays in the fair's history.
The hiking theme park serves as a comprehensive source of inspiration for hikers, providing ample information for the upcoming season. For those in search of new bikes or accessories, Fahrrad- & WanderReisen offers a wide selection to choose from. The bicycle test course allows attendees to test ride and experience the bikes firsthand. In addition to all the practical offerings, visitors can also immerse themselves in captivating multimedia shows featuring fascinating travel impressions and experiences from various corners of the world. For anyone seeking adventure, the Fahrrad- & WanderReisen exhibition is an unmissable event to satiate your wanderlust and prepare for unforgettable outdoor journeys.
Who Are You Going to Meet?
Fahrrad- & WanderReisen caters to active holiday seekers and enthusiasts looking for the right accessories. Whether you're interested in exploring the beauty of nature on two wheels or by foot, this exhibition provides an array of attractive destinations within Germany and abroad, enticing cycle tours, hiking routes, adventure travel organisers, and the perfect equipment for your journey.
According to the last post-show report surveys, 53% of visitors travelled considerable distances to attend the fair, with over a quarter covering more than 100 kilometres to drive to Stuttgart. For 69% of attendees, the primary objective was to gather information about the various offerings available. Additionally, 30% of attendees relished the trade fair experience, appreciating the entertainment and engaging activities on offer. The satisfaction rate is so high that 83% of the surveyed visitors bestowed the fair with high ratings, indicating their satisfaction with the event's offerings and organisation.
The audience at Fahrrad- & WanderReisen also displays a favourable economic profile. With an average net household income of 3,550 euros, these visitors are economically well positioned, enabling them to invest in quality outdoor experiences and equipment. This financial capability further supports their interest in exploring new destinations and finding the best tools to enhance their outdoor adventures. This is good news for exhibitors, who rely on these three days to make the most sales and grow their consumer base.
The exhibitor list is overall quite extensive and features local as well as international players. You will exhibit side by side with Flyer PR and Media, Cube Marketing, Bosch Marketing Manager Live Communications, DIMB MTB Fachberatung, Montenegro National Tourism Organization, Polish Tourist Board, Theme Management Outdoor and Auszeit. As you can see, there's a high level of international participation, which testifies to the popularity of the event as a valuable meeting point across all of Europe.
Past editions
CMT FAHRRAD & ERLEBNISREISEN MIT WANDERN 2023
14.01.2023 - 16.01.2023
How to get to CMT FAHRRAD & ERLEBNISREISEN MIT WANDERN

On Foot
Stuttgart Airport - 7 mins via Flughafenstrasse
Stuttgart Hbf – not advisable

By Car
Stuttgart Airport - 1 min via Flughafenentlastungsstraße
Stuttgart Hbf – 20 mins via B27

By Public Transport
Stuttgart Airport - not available
Stuttgart Hbf - 40 mins via S-Bahn S2 or S3