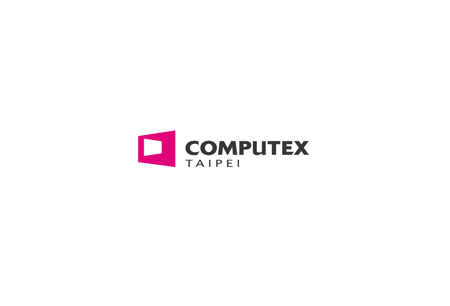 Computex Taipei
Taipei, Taiwan
Book Hotel Online for Computex Taipei
Book Now
Event Update
Computex Taipei's 2024 edition will be hosted as a live trade show at the TWTC Nangang in Taipei. The event location will not feature safety measures such as social distancing due to the current pandemic situation. The event will be held between the dates of 04.06.2024 and 07.06.2024. Travellers will be asked to undertake a 7-day self-initiated epidemic prevention plan.
A Brief Overview of Computex Taipei
In Asia, there is only one computer trade show that anyone cares about and it's Computex Taipei – the major business B2B platform for innovations within computer technologies that stretch well beyond laptops and gaming devices. The exhibition portion is only scratching the surface of what happens at Computex Taipei. Visitors come to immerse themselves in the in-depth forum program or compete for cash prizes at the Pitch Competition.
GETA ltd is your ticket to high-end hotel bookings during Computex Taipei at a competitive price at the same time. We know exactly where to look for great deals on hotels in Taipei. Whether you seek budget-friendly options or upscale accommodation, we're here to make it happen! Groups of all sizes are welcome. With the exhibition taking place in three venues simultaneously – Taipei WTC, Taipei International Convention Center and TWTC Nangang – there are many options, but you better hurry to land the perfect match. In addition to hotel reservations, GETA ltd also assists in logistics. Do you need a meeting room? Do you want an airport transfer? Or perhaps a rent-a-car? We'll get it for you!
Why Your Visit Is Worth It?
Given the high-profile nature of the exhibition, Computex Taipei is certainly a wise choice for any exhibitor who wants to expand their reach and enter the Asian market. The show opens the door to the whole continent, which is no small thing and you're guaranteed access to qualified buyers. You're sure to earn back all exhibiting costs on the very first day. Please take a look at the numbers from previous editions:
1600+ international exhibitors showcased at the event;
42,000+ international trade visitors made the trip;
171 countries represented;
45 international venture capital firms
Industry Relevance
Computex Taipei has a long history under its belt, which certainly positions it in the highest ranks of exhibitions in its category. The first ever edition was held in 1981 in Taipei and since then has skyrocketed in attendance as seen above. This, in turn, earned Computex Taipei the title of biggest computer trade show in Asia, which is not to be underestimated. Editions are spread across Taipei WTC, Taipei International Convention Center and TWTC Nangang and are held each June.
Every possible link in the value chain is represented and that also informs the nature of the products being displayed. The product portfolio extends to computers, laptops, notebooks, gaming devices, e-sports, Internet of Things, AI applications and data processing technology.
COMPUTEX has consistently proven itself as an engine of change and innovation that has left its mark on the industry. Each edition lays out the groundbreaking work being done in transforming the computer sector. The exhibition embraces the slogan "Together we create" and focuses on the next big thing in technologies - High Performance Computing, Artificial Intelligence Application, Next-Gen Connectivity, Hyperreality, Innovations and Startups, and Sustainability.
We also can't underestimate the value of crucial events like the COMPUTEX Forum and InnoVEX platform for startups. Other notable moments from the support programme include CPX on Air, Global Press Conference, guided tours and Tech'em High.
Who Are You Going to Meet?
We have talked about the numbers, but what does this mean in terms of the audience? The biggest companies to be at Computex Taipei include Intel, AMD, NVIDIA, Acer, ASUS, Samsung NEXT, LINE, Delta and China Trust.
This already touches upon several of the biggest groups to be in attendance – buyers, technology companies, startups and venture capital companies. You also get to meet up with every profession involved in the ICT. The charity gaming championships also attract a lot of e-sports professionals.
Geographically, we see a strong presence from Asian markets. Japan, South Korea, Hong Kong, Thailand, China, Singapore, Malaysia and India make up the countries with the most significant representation. From Europe, Germany has made itself an integral part of the show and we also have to mention the US.
Additional Value of Attending
InnoVEX is Asia's most unique startup event, held as a feature exhibit of COMPUTEX TAIPEI, one of the world's leading trade shows for ICT, IoT, and startups. InnoVEX provides startups with access to the perfect fit in markets, accelerators, VCs, and partners. If you're interested in finding out who the next generation of innovators are, then be sure to make a stop here. For young tech companies, InnoVEX presents a full set of tools to break into the industry.
One of the key advantages of InnoVEX is the opportunity to receive purchase orders and access COMPUTEX's 42,000 international buyers from over 170 countries and regions. The event also provides startups with the chance to be seen by 500 VCs and investors, including big names like Alibaba, Softbank, and 500 Startups. If this level of built-in visibility was not enough, the Pitch Contest and Demos on stage offer startups a chance to reach true glory.
Put your money where your mouth is and demonstrate what makes you unique. These events draw in over 1500 local and international media outlets. InnoVEX is all about networking and building a key professional network that's going to take your business to the next level. You'll be able to talk to high-ranking representatives from Intel, Microsoft and NVIDIA as well as Taiwan's OEMs and ODMs, which play a crucial role in the global ICT supply chain.
The other major event worth highlighting is the COMPUTEX Forum – a crucial information tool for global technology industry leaders, held annually to explore emerging technologies and their impact on our world. With the lightning speed advancement of technology, it is essential to stay up-to-date with the latest trends and developments. The forum provides a unique platform for industry leaders to come together and delve into topics such as Metaverse, artificial intelligence, high-speed computing, electric cars, cloud computing, and communications.
At the forum, attendees can participate in dynamic speeches, insightful discussions, and a high-quality exhibition experience. The COMPUTEX Forum aims to provide an opportunity to discover the infinite possibilities of Metaverse, chips and semiconductors, and sustainable technology.
Past editions
Computex Taipei 2023
30.05.2023 - 02.06.2023
12%
Increase in visitor attendance compared to 2019
22
Start-up team countries
37
Hosted buyer countries
Computex Taipei 2022
24.05.2022 - 27.05.2022
Computex Taipei 2021
01.06.2021 - 04.06.2021
70%
Newcomers to the fair
2 million
views on live streaming keynotes and forums
Computex Taipei 2020
28.09.2020 - 30.09.2020
Cancelled because of COVID 19
How to get to Computex Taipei

On Foot
Taipei Songshan Airport – not advisable
Taipei Main Station– not advisable

By Car
Taipei Songshan Airport – 16 mins via Wan Tung Avenue
Taipei Main Station – 13 mins via Civic Avenue and Wan Tung Avenue

By Public Transport
Taipei Songshan Airport – 40 mins via Minquan Main Line
Taipei Main Station – 20 mins via Bannan Line