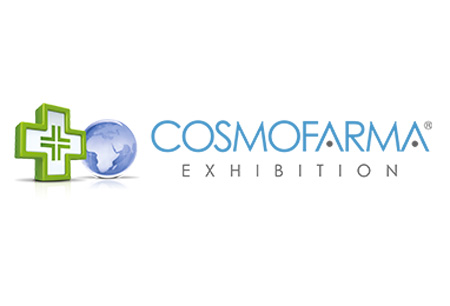 Cosmofarma
Bologna, Italy
Book Hotel Online for Cosmofarma
Book Now
Event Update
The 2024 edition of Cosmofarma will be held between 19.04.2024 and 21.04.2024 in Bologna Fiere. The venue will not feature Covid-19 safety measures. This is due to the removal of the country's pandemic-related restrictions.
A Brief Overview of Cosmofarma
To break into the large Italian pharmaceutical market and establish a presence in Europe, you need a stand at Cosmofarma. This trade fair curates the best of the best when it comes to pharmaceutical products and services for pharmacies. It spearheads innovation and quality in every link across the value change and shapes the major trends of tomorrow. Both market leaders and disruptors stand side by side, and showcase the full breadth of the product portfolio.
The upcoming edition of Cosmofarma in 2023 is expected to bring thousands of visitors. Be the first to have the best pick from hotels in Bologna. GETA ltd works with you to plan the perfect business trip whether you prefer to save money in economy rooms or luxuriate in an upscale hotel. Our team regularly works with groups of twenty people or more. Book a hotel that situates you minutes away from BolognaFiere and connects you to public transport. You get to stay within your budget and reach where you need to be in minutes. Pair hotel reservations for Cosmofarma with our other services. Do you wish to arrange an airport transfer? Or rent a car? We're on it.
Why Your Visit Is Worth It?
The pharmaceutical market continues to grow and creates opportunities for international brands to introduce their products to an even wider customer base. The Italian market is quite competitive and Cosmofarma offers an easy entry point. Plus, you tap into a large professional network that opens up all European regions. The trade fair is the go-to meeting space for buyers, who are always looking to source new products.
These are the key numbers from the last live edition:
400 exhibitors
35,000 pharmacists and professional operators
80+ conferences
Industry Relevance
Cosmofarma, held annually at FieraBologna in Bologna, Italy, is the premier event for the beauty care and healthcare sectors in the pharmaceutical industry in Italy, and as an extension the rest of Europe. The international trade fair provides an unparalleled opportunity for professional growth, sales generation and interaction within the constantly evolving regulatory and policy environment.
With 150 hours of conventions, conferences, and ECM courses, Cosmofarma offers the latest in professional training, discussion, and networking. The event's major theme in 2023 is "Sustainable interconnections," which encompasses sustainability, green initiatives, smartness, and the ability to stimulate interconnections between different realities. The pay-off phrase "smart&green" only reinforces this intent.
Cosmofarma is not just a platform for the exchange of knowledge, but it also opens the doors to the substantial Italian market. The country boasts an impressive 19,660 pharmacies and 6,365 parapharmacies, with an estimated turnover of €24.6 billion. Exhibitors are poised to grow their professional networks and leave home with excellent sales leads and long-term partnerships.
Cosmofarma Exhibition is a vital event for all pharmacy-related services, which includes not only pharmacists but also manufacturers, wholesalers, and distributors of pharmaceutical products. It's a crucial platform to showcase the latest products and services, identify market trends, and establish meaningful relationships. The product portfolio features five segments:
PHARMACEUTICAL, PARAPHARMACEUTICAL, HEALTH CARE: early-childhood ranges, generic, homeopathic and phytotherapeutic drugs, orthopaedics, self-diagnosis tools, dental and ophthalmic products, specialised medicines, medication ranges;
DERMOCOSMETICS: products for personal hygiene and body care, oral hygiene, make-up, hand, foot and nail care, natural cosmetics;
NATURAL PRODUCTS, NUTRITION, DIETING: supplements, nutraceuticals, diet products, foods for people with intolerances;
SERVICES FOR PHARMACIES: IT, automated drug-dispensing machines, luminous signage, automated distributors, shopfittings for pharmacies, merchandising, packaging;
NETWORKS, DISTRIBUTION, CONTRACT MANUFACTURING: intermediate distribution, depositary-licensee, pharmacy chains, contract manufacturing.
Who Are You Going to Meet?
Exhibitors are sure to meet with quality visitors thanks to the International Buyer Program, which invites large buyers from all over the world, who are committed to making purchases. The trade fair focuses on creating the right environment for networking and the program offers tailor-made B2B meetings. You'll be exhibiting side by side with companies like EBENOBILI, Allegro, diagrosti.care, 2Gem, +watt, 5clean, HelloPack, uilissimi and BIOSYNEX.
When it comes to the types of visitors you'll encounter, there are several major groups. The biggest group consists of pharmacists, whether they're in the roles of owners, managers, partners, hospital staff or assistants. You'll speak with operators such as sales agents, distributors, wholesalers and industry operators. Then there's healthcare professionals ranging from doctors and nurses all the way to vets, herbalists, physiotherapists and midwives.
Thanks to the robust information program and training opportunities, Cosmofarma is a natural choice for the next generation of specialists to attend. The exhibition floors are filled with pharmacy students, pharmaceutical chemistry and technology students, biology students and postgraduate students, who are all looking for inspiration and career advice.
Additional Value of Attending
Cosmofarma offers a diverse range of special shows and events that cater to the different aspects of the pharmaceutical industry. One such event is the Cosmofarma Young initiative, which is back for its third edition in 2023. This initiative supports start-up companies that have recently entered the pharmaceutical market. In order to be eligible, companies must have been active for less than two years. Being featured comes with its own perks and rewards – increased visibility, targeted foot traffic and access to a dedicated space where they can meet with Italian and international buyers,
Petcare is another special area that's quickly become a hit since its introduction in 2022. Reaction has been overwhelmingly positive as it presents a unified overview of companies manufacturing medicines for pets. Another new addition is the Cosmofarma Sport Zone. Sports in the pharmacy sector has quickly become a thriving market and this is where visitors can seek out advice from pharmacists on how to best treat their bodies, while leading an active lifestyle.
Digitalisation and automation are two major driving forces in the pharmaceutical sector and the inclusion of the Cosmofarma Digital area reflects these changes. Featured exhibitors bring to the foreground products, services, and solutions for IT and digital management and support for pharmacies. Pharmacists will be able to discover exactly how the latest digital innovations can help pharmacies to better manage their businesses and provide better customer service.
Past editions
Cosmofarma 2023
05.05.2023 - 07.05.2023
Cosmofarma 2022
13.05.2022 - 15.05.2022
Cosmofarma 2021
09.09.2021 - 12.09.2021
Co-incited with Sana and OnBeauty
COSMOFARMA 2020
29.10.2020 - 31.10.2020
Cancelled because of COVID-19.
COSMOFARMA 2019
12.04.2019 - 14.04.2019
How to get to Cosmofarma

On Foot
Bologna Guglielmo Marconi Airport – not advisable
Bologna Central Railway Station – 26 mins via Via Ferrarese

By Car
Bologna Guglielmo Marconi Airport – 10 mins via Tangenziale nord di Bologna
Bologna Central Railway Station – 8 mins via S.da Statale Porrettana/SS64

By Public Transport
Bologna Guglielmo Marconi Airport – 50 mins via transport 35 and then 944
Bologna Central Railway Station – 13 mins via transports 35 or 39