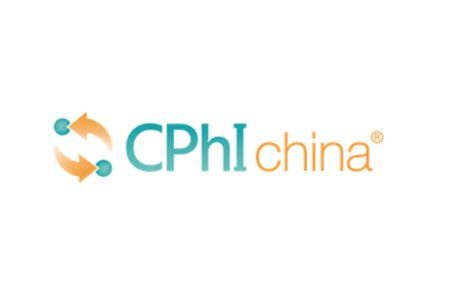 CPhI China
Shanghai, China
Book Hotel Online for CPhI China
Book Now
Event Update
CPhI China will take place as a face-to-face trade show in 2024 between the dates 19.06.2024 and 21.06.2024. The latest COVID-19 protective measures will be put in place at SNIEC. The measures will be in full compliance with government directives. At present, they incorporate safeguards such as social distancing, temperature checks, the 3G entry policy, mandatory PPE in the form of face masks and hall capacity control. Attendees should also note that due to the travel limitations implemented at the borders, they will have to present negative test results 48 hours before departure for China.
A Brief Overview of CPhI China
CPhI China maintains its leadership as the largest and most specialised pharmaceutical event not just in China, but throughout the entire territory of Asia. The international exhibition is based in Shanghai, China and exists as a trading platform to bring foreign buyers and companies into China as well as open trade relations throughout the region with the West. CPhI China is also a platform for innovation that oversees the entire value chain from fine chemicals and intermediates to pharma logistics.
GETA ltd makes for the perfect companion to plan your business trip to Shanghai as we navigate through the variety of hotel offers and select the best deals for you. It's our priority to reduce your accommodation expenses in Shanghai and we work closely with you to stay firmly within budget. We also maximise the experience of your work trip by location affordable hotels close to SNIEC, where CPhI China takes place. You're making excellent savings and the commute to the exhibition centre lasts only a few minutes. GETA ltd assists you in arranging airport transfers, booking rent-a-cars and constructing your stand. Have the best time at CPhI China!
Why Your Visit is Worth It
CPhI China is your portal to the entirety of Asian markets, which no other event can provide you with, and the exhibition is also extremely business-oriented. What this means for you is a stellar opportunity to build partnerships across the country, generate sales leads and expand your reach. There's excitement in the air as everyone looks forward to closing deals, and finding the right suppliers. The expenses that go into exhibiting are quick to earn back. It also helps that:
3246 international exhibitors showcased at the event;

66,569 trade visitors made the trip in total;

20,302 international trade visitors attended;

10% increase in attendance was registered in 2019;

200,000 square metres of exhibition space was used;

17 halls.
Industry Relevance
CPhI China's inaugural edition was held in 2001 alongside P-MEC China and in its earliest stages the international exhibition mostly worked to get in step with trends and innovations in the pharma industries to the West. It's one of the several satellite events of CPhI Worldwide held in Germany. The brand has been successful around the world with offshoots in North America, South Korea, Japan, Thailand and India.
However, under the guidance of organisers UBM Sinoexpo Ltd, the event quickly transformed into a trend setter and currently stands as the second largest pharma market in the world. Editions are held annually in Shanghai, China at the SNIEC and are a mix of highly anticipated product launches and informational events as part of China Pharma Week.
The product categories visitors could investigate on sight include APIs, biopharmaceuticals, EP & Clean Tech, pharma excipients, pharma machinery, pharma logistics, finished dosage, laboratory equipment, CMO & CRO, animal health and feed, automation, natural extracts and packaging materials. Trade visitors are looking towards the latest products and innovations to hit the market.
China is experiencing a boom in the pharma market as domestic production skyrockets and many international companies also look into moving their production to the country. Right now, China is valued at $1.22 billion – more than enough reason for exhibitors to direct their attention. Soon China is expected to be a global leader in pharmaceutical production. CPhI China opens the door and provides adequate programming. One of the most popular events is the 'Doing Business in China' workshop. Visitors receive up-to-date information on the political, environmental and regulatory factors that determine how you're going to enter the market.
Who Are You Going to Meet?
Given CPhI China's status as an industry leader on a world scale, it's safe to assume that you will be networking with the most powerful people in the business. The last performance report showed that a little over 27% of all trade visitors occupy high positions of power – CEOs, general managers, presidents and directors. The biggest percentage – a little below 49% – is dedicated to the middle management positions – managers, project managers and department supervisors.
If we're to look into professional backgrounds, we see that every link in the pharmaceutical industry chain is on the show floor from engineering and manufacturing to distribution and sales. Outside China, the markets with biggest delegation numbers are from Asia (73%) with Korea, Japan, Vietnam and India as standouts. From Europe, there's Germany, Italy, Spain and the UK.
Additional Value of Attending
The pandemic has forced several major changes to CPhI China in order to deliver the most value without exposing exhibitors and visitors to infection. The trade show has moved towards a more hybrid format. What's migrated online is the Hosted Buyer programme. All networking will take place in one-to-one video meetings with the help of our dedicated customer service team. Buyers submit their purchasing needs and wait to be provided with the list of relevant suppliers.
A different digital feature is the E-Learn Series. You're able to sign up for a whole series of digital events that target specific areas of interest. Yes, you benefit from a targeted matchmaking service, but the greatest value comes in the form of expert-led webinar series. You have hours upon hours of informative content that's spaced through months in order to receive the most value of the time between the physical editions.
The in-person CPhI China takes place in December, but organisers have also introduced the Virtual Expo Connect – an all-digital trade show that acts as a supplement for the main event, and a way for global pharma professionals to attend, if they can't fly to Shanghai. The virtual show begins in late November and continues until the middle of January. From networking to content, you get all the benefits of the regular trade show over a much longer scope. The show is a huge success with 2252 exhibiting companies, 6432 international users, 573 hosted buyers, a total of 118 countries in attendance and a total of 10 new content tracks. Its success proves that CPhI China is headed in the right direction.
Past editions
CPhI China 2023
19.06.2023 - 21.06.2023
200 000+
m2 of event space
CPhI China 2021
16.12.2021 - 18.12.2021
CPhI China 2020
16.12.2020 - 18.12.2020
How to get to CPhI China

On Foot
Shanghai Pudong International Airport – not available
Shanghai Railway Station – not advisable

By Car
Shanghai Pudong International Airport – 30 mins via Shanghai Yingbin Expressway
Shanghai Railway Station – 25 mins via North-South Viaduct and Inner Ring Viaduct

By Public Transport
Shanghai Pudong International Airport – not available
Shanghai Railway Station – not available