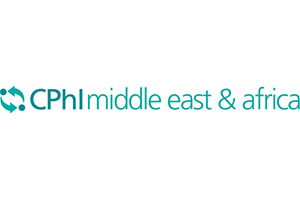 CPhI Middle East & Africa​
Riyadh, Saudi Arabia
CPhI Middle East & Africa serves an important function as a stage for showcasing innovations in the pharmaceutical ingredients and intermediates on a global stage with scientists, engineers and policy makers present. The exhibition takes place in Istanbul, Turkey and lasts for a total of three days under the patronage of over 4000 international trade visitors. Plan your hotel booking at the earliest possible stage and secure your accommodation through GETA ltd.
GETA ltd services businesspeople who are on the go and provides you with an offer that's been tailored to you individual needs. all you need to do is submit a list of criteria and we'll find you the room that sits within your price range and gives you the best benefits such as access to local transport and proximity to the CPhI Middle East & Africa exhibition centre. This way you make the most out of your visit and can take advantage of the support program during the exhibition. CPhI Middle East & Africa has planned a conference with influential and well-regarded experts talking about the future of the pharmaceutical industry.
For a successful trip to CPhI Middle East & Africa, call GETA ltd.
Past editions
CPhI Middle East & Africa​ 2021
26.09.2021 - 28.09.2021
CPhI Middle East & Africa​ 2020
14.09.2020 - 15.09.2020
Cancelled because of COVID-19.
CPhI Middle East & Africa​ 2019
16.09.2019 - 18.09.2019
8,500
SQ M of Exhibition Area