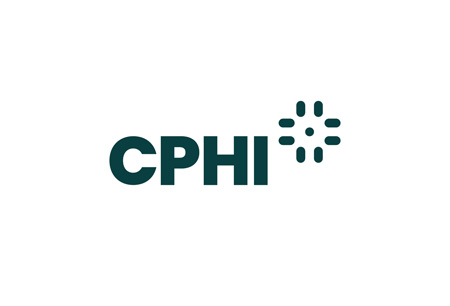 CPhI Worldwide
Milan, Italy
Book Hotel Online for CPhI Worldwide
Book Now
Event and Venue Setting Update
CPhI Worldwide 2024 will occur between 08.10.2024 and 10.10.2024 in Milano at Fiera Milano Rho. For the time being, the venue will not implement Covid-19 safety protocols such as the 3G admission policy, social distancing, or obligatory surgical masks. This is because of the Italian government's decision to lift the pandemic-related restrictions.
Industry Relevance
CPhI Worldwide is among the leading exhibitions for 6 industries. It is the main event for the global pharmaceutical value chain. The trade show consists of six sub-events:
InnoPack
P-MEC
CPhI
BioProduction
FDF
ICSE
The exposition is the central learning hub for pharmaceutical professionals. Additionally, it serves as a central procurement location for many companies and experts. CPhI Worldwide is an international trade show that changes its location every year. For instance, it has taken place in Barcelona, Madrid, Frankfurt, and Milano. The trade show, in many instances, takes place in November. Fiera Milano and Messe Frankfurt are among the venues that have hosted the trade show.
Why is Your Visit Worth It?
CPhI Worldwide receives high participation numbers due to its importance to 6 industries. Its 2019 edition, for example, featured more than 45 000 visitors and over 2500 exhibitors. Nations that Attend CPhI Worldwide include Austria, Belgium, Brazil, Bulgaria, and Canada. They also include China, Croatia, Cyprus, and the Czech Republic. Additionally, professionals from Denmark, Egypt, Estonia, Finland, and France attend. As do from Georgia, Germany, Greece, Hungary, and Iceland. Attending nations furthermore feature India, Israel, Italy, and Japan. South Korea, Latvia, Malta, Mexico, and the Netherlands are among the attending countries. Likewise, professionals from Norway, Oman, Pakistan, and Poland visit. Portugal, Qatar, Romania, Russia, and Saudi Arabia often attend. Serbia, Singapore, Slovenia, Spain, and Sweden are often represented. So are Switzerland, Taiwan, Thailand, Turkey, and Ukraine. Among the countries that attend are the UAE, the UK, and the USA. The 6 industries which attend include the pharmaceutical, medicine, and dental medicine sectors. They also include the ophthalmic optics, medical technology, and health sectors.
Who Are You Going to Meet?
Because of its importance, CPhI Worldwide receives over 47000 attendants from different industries. Among them are professionals such as:
End-user agents
In/out-licensing specialists
Biopharma companies
Biological product manufacturers,
OEMs
Pharma export enterprises
Ingredients and products Distributor/Buyer

Pharmaceutical packaging/drug delivery systems suppliers
End product distributors
Chemical Engineers
Universities
Custom synthesis producers
OTC producers

Dossier specialists and API suppliers
Outsourcing providers/manufacturers
Drug delivery device developers
Regulatory experts
R&D institutes
Biopharmaceutical companies including C-Suite executives
CPhI Worldwide receives many notable companies as exhibitors or visitors. Such include companies like PHARCO, BiOmed, BIOSIDUS, Aspen and Bosch Packaging Technology.
What is Included in the Event Programme?
CPhI allows professionals to meet several key business aims. One of them is sourcing and conducting business on location. Such includes inspecting products and finalising critical deals. It additionally enables estimating possible new markets and competitors. Furthermore, professionals can network at the trade show. Such includes maintaining previous business relationships and forming new ones. Furthermore, the fair enables experts to gain recognition and expand their specialist knowledge.
CPhI Worldwide comprises 6 sub-expos. These are BioPharma, P-MEC, Innopack, ICSE, CPhI and FDF. Each of the mentioned sub-expos targets certain product groups and attendees. P-MEC, for instance, focuses on pharma equipment, machinery, and technology. CPhI places emphasis on pharmaceutical ingredient buyers, manufacturers and suppliers. The focus of the sub-expo is Custom Manufacturing, APIs, as well as Natural Extracts. ICSE attracts CROs, CMOs and CDMOs. It is the location for examining the latest outsourcing services such as logistics. InnoPack targets the pharmaceutical packaging and drug delivery industries. Within the sub-expo, professionals can inspect the newest packaging, printing, and brand solutions. FDF is the sub-expo that targets finished dosage supply chain specialists. This focus group includes end-user agents, out-licensing specialists, end product distributors, and others. BioProduction is the sub-expo for bioprocessing as well as manufacturing. Its target groups are pharma and biopharma companies.
CPhI Worldwide features several areas that enable start-ups to gain recognition. The central and often overlapping with the sub-expos is the New Product Zone. It is the exhibition location for all types of start-up companies. Many of the sub-expos also feature start-up areas. For instance, ICSE features the New Exhibitor Zone. Start-ups can also opt to gain recognition by taking part in the Innovation Tours. These are a series of guided tours that enable visitors to learn about the latest novelties at the fair.
CPhI Worldwide has an exhaustive schedule of forums and congregations. Among the main ones are the Women in Leadership Forum and the Pharma Insight Briefings. Women in Leadership features executive women from the pharmaceutical branch as chairpersons. Each lecturer discusses the difficulties women encounter during their corporate careers. The subjects can range from equal employment opportunities to corporate gender bias. The Pharma Insight Briefings comprise conferences held at various show theatres. The Briefings feature discourses on corporate and technical subjects. They concentrate on matters such as the latest product innovations. They also focus on the newest industry developments. Example topics include the vital driving factors & challenges of the global API market. Each sub-expo additionally includes forums and presentations as part of its sub-programme. For example, P-MEC provides forums where experts discuss new advancements.
There are ample opportunities at CPhI Worldwide for gaining recognition. Among the main sub-events that can provide acclaim is the CPhI Pharma Awards. The Awards accredit the innovations and the commitment of businesses or individuals. Such novelties encompass new technologies, products, and strategies. Candidates include small/large molecule product development, design, production, manufacturing, and distribution companies. They can compete for acclaim in one of 9 permanent categories. The categories are:
Regulatory
CEO of the Year
Sustainability
Supply chain, logistics & distribution
Digital innovation
Packaging & drug delivery
Manufacturing technology & equipment
Finished formulations
API development
Different types of novelties can receive recognition based on the applied category. For instance, API development/manufacturing innovations can compete in the API Development category. Awardable novelties include characterisation, synthesis, formulation, software/database development, scale-up, and bulk manufacturing. The Finished Formulation category is for formulation technology, product, process and service innovations. Such include finished dose, excipient, software/database, OTC, and process development novelties. It also includes innovations that overcome challenges like drug targeting and others.
Manufacturing dosage drug innovations can compete in the Manufacturing technology & equipment category. This includes new manufacturing processes, equipment, facilities, process controls and continuous manufacturing means. Packaging of finished drug innovations can compete in the packaging category. The category can commend routes of administration and drug delivery device novelties. Example novelties include tamper-proof packaging, inhalers, auto-injectors, vials, combination products and others.
Digital innovations that provide pharmaceutical development value can compete in the Digital category. Likewise, novelties that improve patient outcomes can also gain recognition within the category. Example innovations that can compete include improved forms of advanced and predictive analytics. Novel patient-centric solutions that improve tracking and other such details can take part. This additionally applies to innovative medical devices and wearables. Safe handling of drug substance novelties can compete in the supply category. Example innovations include audit, supply chain, and temperature-controlled logistic upgrades. Additionally, novel shipping containers, transport services, or distribution channels can earn acclaim.
Novelties that further sustainable pharmaceutical development can compete in the Sustainability category. Examples include environmental-conscious novel initiatives that improve patient outcomes. They also include environmental-impact reducing methods, such as reducing the production of waste. Initiatives that promote collaborative or sustainable product development can also earn acclaim. So can social outreach campaigns and innovative uses of resources. The category award is also available to novel employee training and mentoring programs. Fair employee working policies, inclusion, and diversity initiatives should opt to compete.
C-Suite Executives of large companies can compete in the CEO of the Year category. They can earn acclaim for company performance-improving initiatives. They can also earn recognition for inventive campaigns that improve global reach. Additionally, leadership initiatives that have bettered company sustainability can earn acclaim. This also applies to high acquisition numbers due to marketing initiatives.
High industry standard compliance innovations should apply for the regulatory category. Example innovations include new technologies that enable companies to adhere to regulations. They also include inventive consulting services, novel reference standards and others. Novel software/IT technologies and equipment can also earn the category award.
The CPhI Pharma Awards can include categories that reflect the current global situation. One such example is the category "Innovation in Response to Covid-19". This category provides acclaim to innovations that aid in overcoming the Covid-19 pandemic. Example nominations include services or technologies that improve community and patient outcomes. These can include novel medical equipment, drug products, support solutions and vaccines.
Each of the divisions has its group of standards. This includes particularities like the degree of innovation and others. The specifics considered likewise encompass the level of competitive advantage the novelty provides. For the CEO category, the considered criteria are leadership qualities and others. Each of the nominations receives a thorough examination by the judging panel. The panel includes independent senior industry experts from different nations and branches.
CPhI Worldwide can be helpful for professionals such as:
End-user agents
In/out-licensing specialists
Biopharma companies
Biological product manufacturers,
OEMs
Pharma export enterprises
Pharmaceutical packaging & drug delivery systems suppliers
Products and ingredients Distributor/Buyer
End product distributors
OTC producers

API suppliers and manufacturers
Machinery manufacturers
Outsourcing providers
Drug delivery device developers/designers/producers/manufacturers/distributors
Administrative experts
R&D institutions
Universities
Custom synthesis producers
Biopharmaceutical enterprises
Your Hotel Accommodation in Frankfurt and Milano
GETA ltd takes charge of your business travel accommodation, so you can save time. All we need to find you the best hotel deals is a price range, hotel type and preferences. We work with all manner of hotels in Barcelona, Frankfurt and Milano. This includes luxury brands and affordable bed-and-breakfasts. This allows us to book you a hotel that minimises expenses yet delivers comfort!
Event times and City Logistics
The trade show occurs every year at a different exhibition centre. Most often, it takes place for 3 days, with Informa PLC organising the event. Yet, there can be exceptions to the duration of CPhI Worldwide. For example, the 2021 edition's digital aspect was available for 27 days. Each group of attendees can attend between different hours. For example, exhibitors can enter the event between 8 am and 6:30 pm during the first 2 days. On the third and final day, they can take part between 8 am and 4 pm. Visitors who do not have special passes can visit for the first 2 days between 10:30 am and 6:30 pm. On the third and final day, they can take part between 10:30 am and 4 pm. Visitors with an Early Access, VIP, or Plus pass can visit for the first 2 days between 9:30 am and 6:30 pm. On the third and final day, they can take part between 9:30 am and 6 pm.
As mentioned, CPhI Worldwide occurs as a different venue every year. This includes leading locales such as Messe Frankfurt and Fiera Milano. Each exhibition centre that has hosted the trade fair features an easy-to-reach location. For instance, you can reach Fiera Milano from Milano airport via taxi in 30 minutes. Likewise, the venue is easy to reach from the central railway station due to its linking metro line. This enables you to access Fiera Milano in 20 minutes. Messe Frankfurt is likewise easy to reach because of its public transport links. For example, you can access the locale from the central station in 17 minutes via train. Each hosting venue has easy access from nearby urban communities. For example, Fiera Milano has a train link to nearby Monza, which allows you to reach the venue in 56 minutes.
Each city that has hosted CPhI Worldwide features an extensive public transport network. For example, Milano provides options such as using buses, metros, trains, and taxis. Such connections enable you to access different destinations while saving time. For instance, you can access the city centre from the Brera district in 12 minutes via metro. Each hosting city also features a diverse range of accommodation and dining options. These include options such as hotels, hostels, apartments, guest houses and restaurants. They additionally include bars and clubs as dining alternatives. You can also opt to dine at the venue where CPhI Worldwide takes place due to its catering services. Recommended areas to consider when searching for accommodation include the city centre.
Past editions
CPhI Worldwide 2023
24.10.2023 - 26.10.2023
CPhI Worldwide 2022
01.11.2022 - 03.11.2022
38,000+
FaceBook followers
4,300+
Instagram followers
80%
of attendees had purchasing responsibility
57%
of attendees held a C-Suite leadership position
19,680
LinkedIn followers
Hybrid due to Covid-19: live + digital
CPhI Worldwide 2021
09.11.2021 - 11.11.2021
Took place as a hybrid event!
CPhI Worldwide 2020
13.10.2020 - 15.10.2020
Cancelled because of COVID-19
CPhI Worldwide 2019
05.11.2019 - 07.11.2019
How to get to CPhI Worldwide

On Foot
from Milan Central Station - too far away
from Malpensa Airport - too far away

By Car
from Milan Central Station - 38 min car ride (17.4km)
from Malpensa Airport 39 min ride

By Public Transport
from Milano Centrale Railway Station take an RV train (2024 Torino Porta Nuova) fro 9 min to Rho Fiera Milano Station and then walk another 12 min
from Malpensa Airport there is no suitable transportation