Creativeworld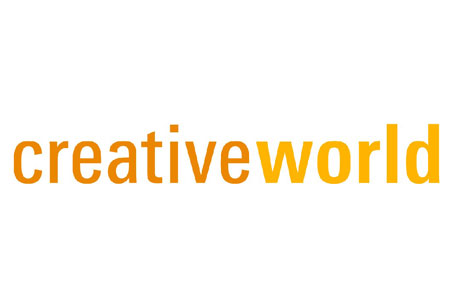 Creativeworld
Germany , Frankfurt am Main
Covid-19 Event Update
Event organisers are preparing for the in-person 2023 edition of Creativeworld. The event will take place in Messe Frankfurt between 04.02.2023 - 07.02.2023. It will take place alongside Christmasworld and Ambiente 2023. The latest COVID-19 prevention measures will be observed at the trade show. Such will include safety precautions, such as:
Messe Frankfurt will have a health check entry policy in place. Attendees need to show before entering the fairgrounds one of the following documents:
A vaccination certificate with at least two administered doses.
Proof of recovery containing one positive and one negative test result. A quarantine order must be included as well. The proof of recovery paperwork must not be older than six months.
Negative test results - conducted via rapid antigen or PCR tests
Attendees will be required to maintain a specified social distance. Messe Frankfurt will install a series of changes to help in upholding this policy. This will include all event-related spaces undergoing expansion to avoid congestions. Also, the meeting rooms will be reconfigured as well. Should the hallways not permit expansion, they will be converted to one-way lanes. There will be separate exit and entrance areas, and all doors, except for the emergency or fire exits, will always remain open. The information kiosks will have protective screens in place. Messe Frankfurt's staff will also wear PPE equipment such as face masks.
Tickets for the edition can only be purchased online. Such a step is needed to avoid congestions. Attendees should note that pre-registration will be a mandatory part of the purchasing process. This will include providing full contact details as well as verifying health status. All one-day tickets will be valid only for the day specified on the ticket/badge.
Messe Frankfurt will feature disinfection stations in areas like the entrances. There will also be changes to the sanitation schedule of the venue, including more frequent cleaning sessions for the exhibition halls. Specialised teams will provide regular disinfection to often-used areas such as the exits. All catering areas will include new configurations and other means of preventing infections. Attendees should note that they need to wear face masks in indoor spaces like the exhibition halls.
A Brief Overview of Creativeworld
Creativeworld is a vital international expo dedicated to the newest trends in the fields of decorations, hobbies, handicrafts and arts and crafts products and services. The event is staged in Frankfurt, Germany, and engages with a wide-ranging pool of senior buyers and decision makers in the industry. It's this nature that determines the emerging trends across multiple markets all over the world!
A business trip depends on how well you've made your online hotel reservation and GETA ltd takes the process out of your hands and reduces you to a single day. You tell us what you're looking for in the ideal hotel accommodation for Creativeworld and we send you a detailed list with all the offers that match your criteria. This way you save money best spent on your visit. Call us today to discover the hotel booking in Frankfurt meant for you!
Why Your Visit Is Worth It
In short – a boost in sales lead generation. The exhibition admits only professional visitors and the event serves as a valuable procurement program. You have excellent choices to break into newer markets thanks to the:
27,500 square feet of exhibition space dedicated;
335 international exhibitors to showcase products, techniques and materials;
9,266 international visitors from 104 countries are set to attend.
Industry Relevance
Creativeworld is still in its infancy as it has only been in operation since 2011, but in those eight years has managed to make an impact and organizers are registering an upswing in numbers with each passing edition. Messe Frankfurt functions as host every year and exhibitors span the full value chain. Booths are dedicated to hobbies, arts and crafts, graphic artists' and artists' requisites, handiwork, pearls, needlework, textile design and decorations. But to think of the show as a marketplace would be to ignore the live product demonstrations and practical workshops that line up the exhibition's programming. Engaging with products through all senses is what separates the winning designs and trends from the rest.
Who Are You Going to Meet?
Creativeworld welcomes all – a strong international streak runs deep into the exhibition's DNA. You have countries like China, Italy, Germany, the USA, the United Kingdom, Belgium, Turkey, France, Sweden, Poland, Spain, Portugal and Greece fill out the exhibition halls. When it comes to the professional background of visitors, diversity is again the running theme. You have buyers from home improvement, toy trade, floristry, gift shops, industry, food, health and beauty as sectors. Visitors tend to represent retail trade, chain store retail, speciality markets, department stores, discount markets, wholesale and foreign trade, mail order businesses and e-commerce. We also have to mention the participation of artists thanks to events like the Street Art feature.
Past editions
Creativeworld 2021
17.04.2021 - 20.04.2021
Edition was held digital to prevent the fast spread of COVID-19
59%
Of Participants were from abroad
Creativeworld 2020
25.01.2020 - 28.01.2020
27,000
SQ M of Exhibition Area ; fa-user - Speakers
How to get to Creativeworld

On Foot
From Hauptbahnhof - 20 min
From Fnakfurt Aiport - 35 min with a bike

By Car
From Frankfurt Main Station - 10 min
From Frankfurt Airport - 20 min

By Public Transport
From HBF S-Bahns with numbers 3, 4, 5 or 6 will all get you to Messe Frankfurt for 11 min
From Frankfurt Airport with ICE, S8 or S9 for 35 min to HBF and then S3, S4, S5 or S6 for 11 min
Hotels
Venue