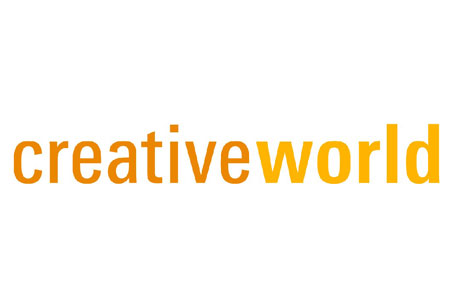 Creativeworld
Frankfurt am Main, Germany
Book Hotel Online for Creativeworld
Book Now
Event Update
Event organisers are preparing for the in-person 2024 edition of Creativeworld. The event will take place in Messe Frankfurt between 27.01.2024 and 30.01.2024. It will take place alongside Christmasworld and Ambiente Germany 2024. The latest COVID-19 prevention measures will not be observed at the trade show. This is because of the Bundestag, the country's government, removing the domestic pandemic-related restrictions. Attendants arriving from China should take into consideration that they will be asked to provide a negative test result no older than 48 hours because of the instated travel limitations.
A Brief Overview of Creativeworld
Creativeworld is a vital international fair dedicated to the newest trends in the fields of decorations, hobbies, handicrafts, and arts and crafts products. The event is held in Frankfurt, Germany, and is the meeting point for a wide-ranging pool of senior buyers and decision makers in the industry. It's this nature that determines the emerging trends across multiple markets all over the world! As an exhibitor, you are in the right place to position your products and reap the rewards.
Planning a business trip comes with a lot of research, time, and effort. It's best left in the hands of seasoned professionals. GETA Ltd is here to organise your trip, book hotels for Creativeworld and provide you with all the additional support you may need. In addition to hotel accommodation for trade shows, GETA ltd has a whole host of other services, from booking airline tickets to building exhibition booths. Stay in affordable hotels close to Messe Frankfurt and keep costs to a minimum. You benefit from a top location near public transport links. If you contact us early enough, we'll get you within walking distance from the exhibition centre!
Why Your Visit Is Worth It?
In short – a boost in sales lead generation. The trade fair admits only professional visitors and the event is an active market. New products sell fast and a lot of the bigger deals for the year are being made here, so it's worth the costs to attend. Exhibitors also benefit from a regular meeting place to reconnect with existing partners. You have excellent choices to break into newer markets. The last edition before the pandemic registered:
27,500 square feet (ca. 2,555 m²) of dedicated exhibition space;
368 international exhibitors from 39 countries;
9,200+ international visitors from 120 countries;
Industry Relevance
Creativeworld is still in its infancy as the very first edition was back in 2011. In that decade, the trade fair has managed to make an impact and organisers are registering an upswing in numbers with each passing edition. Messe Frankfurt functions as host every year and exhibitors span the entire value chain. This effectively turns Creativeworld into a one-stop shop for buyers to get their shopping all in one place.
Booths are divided into the four major product families – Hobby & Handicrafts, Graffiti & Street Art, Handiwork & Textile Design, and Graphic Artists' and Artists' Requisites. This means you'll see everything from sewing machines, wool, yarns, textile materials, and fabrics for embroidering to high-grade paints and paper, canvases, palette knives, brushes and easels.
But to think of the show as a marketplace would be to ignore the live product demonstrations and practical workshops that line up the exhibition's programming. Engaging with products through all senses is what separates the winning designs and trends from the rest. Plus, you'll hear a lot about the upcoming major trends at the Creativeworld Trends area. We already have the three big trends that will guide the industry in 2023. These are 'Sensitive Biology: Inspired by Nature', 'Illustrative Power: A mesh-up of imagination and inspiration' and last but not least 'Innocent Charm: Cheerfulness from the candy store'.
Who Are You Going to Meet?
Creativeworld welcomes all – a strong international streak runs deep into the exhibition's DNA. You have countries like China, Italy, Germany, the USA, the United Kingdom, Belgium, Turkey, France, Sweden, Poland, Spain, Portugal and Greece fill out the exhibition halls. When it comes to the professional background of visitors, diversity is again the running theme.
You have buyers from home improvement, toy trade, floristry, gift shops, industry, food, health and beauty as sectors. Visitors tend to represent retail trade, chain store retail, speciality markets, department stores, discount markets, wholesale and foreign trade, mail order businesses and e-commerce. We also have to mention the participation of artists thanks to events like the Street Art feature.
The majority of visitors have decisive purchasing power in their organisation, or at least occupy an advisory role. This means you enjoy a high concentration of qualified sales leads, which you can easily convert into actual orders.
Additional Value of Attending
In these uncertain times caused by the pandemic, a decision was made to adopt a hybrid format – a piece of great news for visitors of Creativeworld. The Creativeworld Digital Extension can be accessed throughout the year and make it possible to browse exhibitors and buyers alike. But the best functions of the digital platform are reserved for the months prior, during and after the physical edition. During this time, you enjoy more networking opportunities, easier contacts to participants and experts via 1-on-1 calls and chats, and live streaming of selected lectures, workshops, and discussion rounds. As a user, you can participate interactively in chats and Q&A sessions during and following the events as they take place in real time.
It's not all about sales and growing professionally. Each edition runs a donation campaign together with the "Frankfurter Kinderbüro". The campaign targets manufacturers of hobby, handicraft, and artists' supplies and the goal is to crowdsource new materials and tools for children's and youth facilities in Frankfurt. Whatever you donate will be then distributed to kindergartens, primary schools, family centres, youth clubs, toddler groups and refugee homes. For many children, no matter what age group, something as small as being able to draw or paint means the world.
The support programming extends to the sessions at the Creative Academy – the platform for all kinds of creative conversations. You'll hear about the latest products, materials, and techniques from manufacturers as well as have the perfect opportunity to sign up and present your products in front of a qualified trade audience and receive direct feedback. In addition to the presentations, the Academy also provides trend workshops and learning new creative techniques.
Finally, we have to talk about the Oscar for the creative sector. Of course, that's the Impulse Award given out by the publishing house Chmielorz. Learn which are the products that are breaking the mold and changing the industry.
Past editions
Creativeworld 2023
04.02.2023 - 07.02.2023
Coincided with Christmasworld and Ambiente Germany 2023
170
Participant countries
352 950
m2 of event space
94%
of visitors rating the events as satisfactory
Creativeworld 2021
17.04.2021 - 20.04.2021
Edition was held digital to prevent the fast spread of COVID-19
59%
Of Participants were from abroad
Creativeworld 2020
25.01.2020 - 28.01.2020
27,000
SQ M of Exhibition Area ; fa-user - Speakers
How to get to Creativeworld

On Foot
From Hauptbahnhof - 20 min
From Frankfurt Airport – 35 min with a bike

By Car
From Frankfurt Main Station - 10 min
From Frankfurt Airport - 20 min

By Public Transport
From HBF S-Bahns with numbers 3, 4, 5 or 6 will all get you to Messe Frankfurt for 11 min
From Frankfurt Airport with ICE, S8 or S9 for 35 min to HBF and then S3, S4, S5 or S6 for 11 min