CWIEME Berlin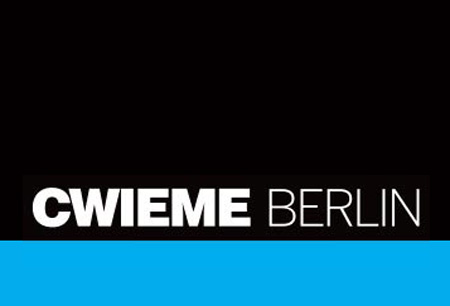 CWIEME Berlin
Germany , Berlin
The coronavirus pandemic continues to have a wide-reaching impact on the events industry and CWIEME Berlin 2021 is another exhibition affected. Due to restrictions on large events from the German government, Hyve Group PLC have decided to cancel the 2021 edition and return to its regular scheduling in May, 2022. The new dates are set for May 10th – May 12th, 2022. In order to keep the conversation going, organisers will host Transformer Days on June 22nd – June 23rd, 2021. This will be a virtual event with lots of informative content. Hyve Group PLC are hard at work to return CWIEME Berlin as a physical event to Messe Berlin amidst strict COVID-19 preventive measures. Live events remain the best way to generate business and push the industry forward.
A Brief Overview of CWIEME Berlin
CWIEME Berlin is a name associated with excellence and business opportunities for coil winding, insulation and electrical manufacturing. This international exhibition is part of two other events under the same name based in Shanghai and Northern America. CWIEME Berlin unites all the global markets under one roof and succeeds as a cross-border procurement platform.
GETA ltd provides you with affordable hotel services for CWIEME Berlin. We're experienced with hotel accommodation for exhibitions and have a large database of hotels in Berlin at your disposal. Whether you seek out cost-effective deals or prefer high-scale hotel suites, we're right there for you. Customer convenience is a high priority for us! This means finding the best prices on hotels close to Messe Berlin so you can comfortably commute to the exhibition grounds. One consultation is all it takes.
Why Your Visit Is Worth It
CWIEME Berlin is the perfect avenue to generate sales leads and enter new markets. The event is highly specialized, which means that you're going to meet professionals from all related sectors. In addition, all buyers will be targeted customers, so your chances to move product off shelves only increases.
• 600+ international exhibitors showcased
• 6700+ international trade visitors from 70 countries
• 50+ speakers at the seminars
• 22+ hours of content
• 57% of trade visitors placed an order at the exhibition
Industry Relevance
Based in Berlin, Germany, CWIEME Berlin is naturally in the heart of Europe and acts as a strong bridge between local markets as well as across the Atlantic and East to Asia. That's what makes it a global leader. The exhibition operates out of Messe Berlin every year around May. The products on showcase cover the full processing chain. We're talking cables, connectors, electrical contract manufacturing, electromechanical components, insulation, power supply, adhesives, resins, micro-stamping parts, magnets, testing equipment and shielding materials. The high success rate of deals made is achieved thanks to the various networking resources. There's the Networking Lounge for a more relaxed atmosphere. Thanks to the curated meetings and Connected Sessions, exhibitors and buyers can cross paths in a more productive way.
Who Are You Going to Meet?
Engineering, purchasing and management customers are the heart and soul of CWIEME Berlin. The biggest reason why professionals attend is to make purchases and educate themselves on new technologies and market opportunities. CWIEME Berlin services the European market mostly with countries in the European Union such as Germany, France, Spain, Italy, Poland and Sweden. The exhibition also pulls visitors from as far as the United States, China and South Korea. They all come to experience the lineup of top exhibitors like AEM Unicore Machinery, AIRTEC, KME, KANEKA North America, SILENT-CZECH and ITEC. Exhibitors can also gain additional brand recognition by joining the competition at the CWIEME Global Awards, which have six categories.
Past editions
CWIEME Berlin 2020
30.06.2020 - 02.07.2020
Cancelled because of COVID 19
CWIEME Berlin 2019
21.05.2019 - 23.05.2019
CWIEME BERLIN 2018
19.06.2018 - 21.06.2018
How to get to CWIEME Berlin

On Foot
1h 45 min walking distance or 30 min with a bike from Berlin Hauptbahnhof
1h 45 min walking from Berlin-Tegel Airport or 30 min bike ride

By Car
~25 min car ride from Berlin HBF
~20 min from Berlin-Tegel Airport

By Public Transport
S-Bahn Nr 3 or 9 will get you from Berlin Central Station to S Messe Süd Station for 15 min and then you have 5 more minutes by foot
Option 1 from Berlin-Tegel Airport: bus X9 for 6 stops to Berlin Zoologischer Garten and then S3 or S9 to S Messe Süd (Berlin) ~35 min
Option 2 from Berlin-Tegel Airport: bus TXL for 2 stops to the Station on Beusselstraße OR bus X9 (2 stops to Jungfernheide Station) and then S42 to Messe Nord/ICC (Witzleben) ~40 min
Hotels
Venue