CWIEME Berlin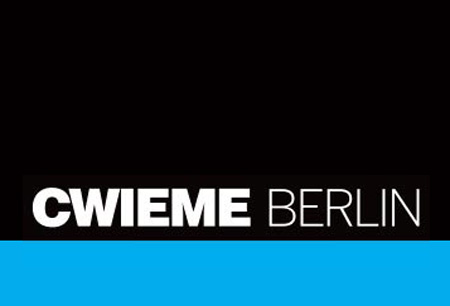 CWIEME Berlin
Germany, Berlin
CWIEME Berlin is the premier exhibition dedicated to electrical manufacturing with over 750 international manufacturers taking the stage to showcase their newest designs that all incorporate smart design and the latest technological breakthroughs in engineering. The event takes place in Berlin, Germany, and attracts over 7500 industry insiders. Avoid the crowds looking for hotel reservations and book a hotel through GETA ltd – a travelling professional's best guide to hotel rooms abroad.
GETA ltd has experience working with businesspeople on the road and ensures you find the accommodation that satisfies your every need. What we promise is a hotel room that saves you money on your travel expenses, grants you access to public transport for mobility and locates you close to the CWIEME Berlin exhibition centre. These benefits allow you more time to explore the exhibition's technical program complete with live demonstrations of products and active sampling. You can also attend informative seminars led by top engineers from around the world and the frequent business meetings to find your future partners.
Ensure your business trip to CWIEME Berlin is a complete success with the help of GETA ltd during its planning stages.
Past editions
CWIEME Berlin 2020
30.06.2020 - 02.07.2020
Cancelled because of COVID 19
CWIEME Berlin 2019
21.05.2019 - 23.05.2019
CWIEME BERLIN 2018
19.06.2018 - 21.06.2018
How to get to CWIEME Berlin

On Foot
1h 45 min walking distance or 30 min with a bike from Berlin Hauptbahnhof
1h 45 min walking from Berlin-Tegel Airport or 30 min bike ride

By Car
~25 min car ride from Berlin HBF
~20 min from Berlin-Tegel Airport

By Public Transport
S-Bahn Nr 3 or 9 will get you from Berlin Central Station to S Messe Süd Station for 15 min and then you have 5 more minutes by foot
Option 1 from Berlin-Tegel Airport: bus X9 for 6 stops to Berlin Zoologischer Garten and then S3 or S9 to S Messe Süd (Berlin) ~35 min
Option 2 from Berlin-Tegel Airport: bus TXL for 2 stops to the Station on Beusselstraße OR bus X9 (2 stops to Jungfernheide Station) and then S42 to Messe Nord/ICC (Witzleben) ~40 min
Hotels
Venue