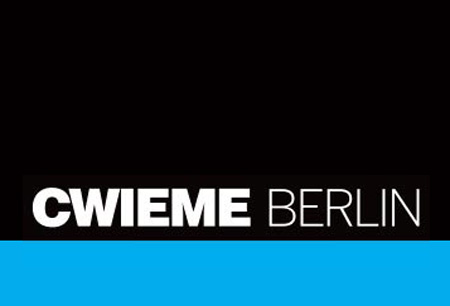 CWIEME Berlin
Berlin, Germany
Book Hotel Online for CWIEME Berlin
Book Now
Event Update
Between 14.05.2024 and 16.05.2024, CWIEME Berlin will return to Messe Berlin. Germany currently does not have national Covid-19 safety restrictions or travel constraints due to the improved pandemic situation.
A Brief Overview of CWIEME Berlin
CWIEME Berlin is a name associated with innovation and business opportunities for coil winding, insulation and electrical manufacturing. The international exhibition functions as the main meeting place for supply and demand on the territory of Europe and often is where new technologies are revealed for the first time. There's no other platform to elevate your brand and position you near high-value buyers. CWIEME Berlin unites all the global markets under one roof and succeeds as a cross-border procurement platform.
GETA Ltd provides exhibitors with affordable hotel rates for CWIEME Berlin. We're experienced with hotel accommodation for exhibitions and know all the good hotels across Berlin. Do you want economy accommodation? We make sure your hotel reservation doesn't go over budget. We also provide upscale apartments and suites in boutique hotels. From query to booking, it's one business day! Plus, you stay in a comfortable room close to Messe Berlin. You won't have to think about how to get to the exhibition centre. If you want to upgrade your business trip, GETA ltd has many other services for clients.
Why Your Visit Is Worth It?
CWIEME Berlin is the perfect avenue to generate sales leads and enter new markets. The event is highly specialised, which means that you're going to meet professionals from all related sectors. In addition, all buyers will be targeted customers, so your chances to move product off shelves only increases. The pandemic has caused some barriers to international travel, but CWIEME Berlin hasn't suffered much as attendance numbers stay relatively the same. Here are the core statistics:
600+ international exhibitors showcased
6700+ international trade visitors from 70 countries
50+ speakers at the seminars
22+ hours of content
57% of trade visitors placed an order at the exhibition
Industry Relevance
Based in Berlin, Germany, CWIEME Berlin is naturally in the heart of Europe and acts as a strong bridge between local markets as well as across the Atlantic and East to Asia. That's what makes it a global leader. The exhibition operates out of Messe Berlin every year around May. The brand is so influential and successful that it has led to two satellite events – one located in Shanghai and another in Northern America. Together the trip of events manages to serve the full global market, and drives conversations and innovations.
The products on showcase cover the full processing chain. We're talking cables, connectors, electrical contract manufacturing, electromechanical components, insulation, power supply, adhesives, resins, micro-stamping parts, magnets, testing equipment and shielding materials. The trade fair focuses on market-ready solutions, and exhibitors make it a priority to schedule releases to fall during CWIEME. Not only do you get an initial buzz during the event, but visitors can see the main technological trends across all related sectors.
The high success rate of deals made is achieved thanks to the various networking resources. There's the Networking Lounge for a more relaxed atmosphere. Thanks to the curated meetings and Connected Sessions, exhibitors and buyers can cross paths in a more productive way.
Who Are You Going to Meet?
Engineering, purchasing and management customers are the heart and soul of CWIEME Berlin. The biggest reason why professionals attend is to make purchases and educate themselves on new technologies and market opportunities. CWIEME Berlin services the European market mostly with countries in the European Union such as Germany, France, Spain, Italy, Poland and Sweden. The exhibition also pulls visitors from as far as the United States, China and South Korea. They all come to experience the line-up of top exhibitors like AEM Unicore Machinery, AIRTEC, KME, KANEKA North America, SILENT-CZECH and ITEC. Exhibitors can also gain additional brand recognition by joining the competition at the CWIEME Global Awards, which have six categories.
Visitors in attendance have decision-making powers and visit in order to make a purchase. Event surveys reveal that 76% of visitors rate CWIEME Berlin as incredibly important for their business. They put effort into planning their buying cycles. In fact, close to 60% are most likely to make a purchase at the event itself – one more reason for exhibitors to prioritise CWIEME Berlin!
Additional Value of Attendance
Organisers continue to evolve the event's concept and increase its scope. The most recent move in this regard has to do with improving B2B networking. In 2023, Connect @ CWIEME will connect the greater community for the first time. It's a series of one-to-on meetings targeted for engineers, procurement and R&D professionals (currently 1000 have confirmed participation) who will meet with components, raw material and process machinery manufacturers. All meetings are held live in a designated space and scheduled to fit with your itinerary. Meetings are double opt-in, which means that both parties have to be interested in meeting each other. This is a wonderful tool for exhibitors to expand their professional network.
Organisers complement the trade show with a series of informative sessions called CWIEME Tech Talks. Trusted experts dive deep into the most interesting topics within the electric manufacturing and engineering industries. These Talks are held once a month outside the main trade fair and are available as webinars. You can expect a wide range of topics such as coil winding, transformer, electric motor, generator and e-mobility supply chain. The main purpose of these webinars is to identify challenges and issues, and point towards solutions and opportunities in emerging markets. The Tech Talks continue the conversation between editions and prepare visitors and exhibitors for what's likely going to be discussed during the next physical edition!
On the days of CWIEME, you can sit down for several in-demand events held at the Central Stage and E-Mobility Stage. A series of keynote speeches, presentations, technical panels and debate sessions will reveal the most relevant topics of the day - market trends and innovations, eco design transformers, contribution to EU Green Deal Objectives: Maximising Distribution Transformer Resource-Efficiency, and CO2 reduced electrical steel. You'll be able to take notes on where the industry is heading and what shapes your unique market.
Past editions
CWIEME Berlin 2023
23.05.2023 - 25.05.2023
350+
of exhibitors were suppliers
97%
of exhibition space for next edition was pre-booked after event's end
CWIEME Berlin 2022
10.05.2022 - 12.05.2022
CWIEME Berlin 2020
30.06.2020 - 02.07.2020
Cancelled because of COVID 19
CWIEME Berlin 2019
21.05.2019 - 23.05.2019
CWIEME BERLIN 2018
19.06.2018 - 21.06.2018
How to get to CWIEME Berlin

On Foot
1h 45 min walking distance or 30 min with a bike from Berlin Hauptbahnhof
1h 45 min walking from Berlin-Tegel Airport or 30 min bike ride

By Car
~25 min car ride from Berlin HBF
~20 min from Berlin-Tegel Airport

By Public Transport
S-Bahn Nr 3 or 9 will get you from Berlin Central Station to S Messe Süd Station for 15 min and then you have 5 more minutes by foot
Option 1 from Berlin-Tegel Airport: bus X9 for 6 stops to Berlin Zoologischer Garten and then S3 or S9 to S Messe Süd (Berlin) ~35 min
Option 2 from Berlin-Tegel Airport: bus TXL for 2 stops to the Station on Beusselstraße OR bus X9 (2 stops to Jungfernheide Station) and then S42 to Messe Nord/ICC (Witzleben) ~40 min