Destinations Manchester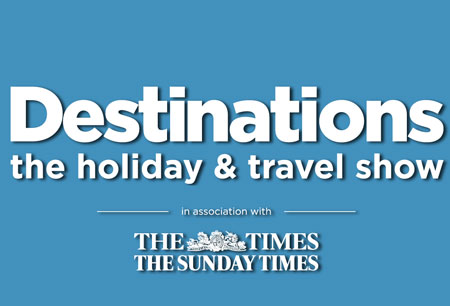 Destinations Manchester
Destinations Manchester gathers the world's most renowned tour operators, tourist boards and cruise companies to showcase the hottest trends in travel and introduce the thousands of visitors to many new locations available. Held in UK, this trade fair encompasses every aspect of holiday travel with an ever growing audience, so ensure your hotel accommodation has been taken care of as early as possible with GETA ltd.
GETA ltd locates the best hotel offers that match your budget and position you in the general proximity of the trade fair for easier commuting. This way you save money, time and effort in travelling to the exhibition centre. Destinations Manchester brings you a taste of the whole world with hundreds of presentations focusing the unique culture, food and the landmarks worth seeing. Whether you're an end user or industry insider, this is the definitive event to have on your calendar.
Book a hotel through GETA ltd to make sure your trip to Destinations Manchester is an unforgettable experience.
Past editions
Destinations Manchester 2021
14.01.2021 - 17.01.2021