DMEA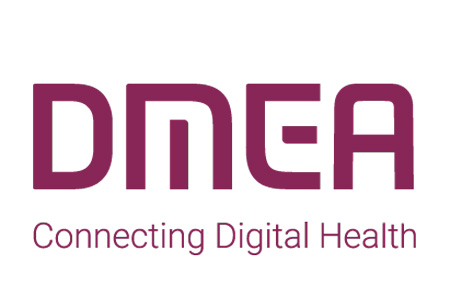 DMEA
Germany , Berlin
Event Update
The 2023 edition of DMEA will be hosted between 25.04.2023 and 27.04.2023 as a face-to-face trade fair. The trade show will be hosted at Messe Berlin. At present, the venue does not have Covid-19 safety measures in place. This is due to the lifting of such restrictions on 02.04.2022 through Germany's states. Such a change was possible due to the current epidemiological situation in the country. Yet, attendants will be highly advised to wear face masks in areas such as the exhibition halls. Due to Germany's travel restrictions, they will have to present 3G entry documents upon arrival in the country.
Event Introduction
DMEA tightly specializes in the fields of information technology, communication technology and software for hospitals – a dynamic field that changes often to meet the needs of hospitals and patients as well as keep up with technological advancements. Held in Berlin, Germany, this international conference opens around April. Secure a hotel room well within your price range as early as today and turn to GETA ltd to take charge of your travel arrangements.
When it comes to DMEA hotels, GETA ltd can accommodate any preference and taste. We've helped many business travel book rooms in Berlin and can locate you in every part of the city and cut down on your commuting and accommodation costs. You leave all the details surrounding your stay to us and focus on learning all there is to learn at DMEA. Leading experts and speakers are to attend the congress on health IT innovations and trends and take charge of the four seminars at the DMEA academy designed to teach and bridge the standards of healthcare around the world.
Enjoy yourself fully at DMEA and spend less doing so thanks to GETA ltd.
Past editions
DMEA 2022
26.04.2022 - 28.04.2022
DMEA 2021
08.06.2021 - 10.06.2021
Edition was held digital to prevent the fast spread of COVID-19.
DMEA 2020
16.06.2020 - 18.06.2020
Cancelled because of COVID-19.
DMEA 2019
09.04.2019 - 11.04.2019
11,000
SQ M of Exhibition Area
How to get to DMEA

On Foot
1h 45 min walking distance or 30 min with a bike from Berlin Hauptbahnhof
1h 45 min walking from Berlin-Tegel Airport or 30 min bike ride

By Car
~25 min car ride from Berlin HBF
~20 min from Berlin-Tegel Airport

By Public Transport
S-Bahn Nr 3 or 9 will get you from Berlin Central Station to S Messe Süd Station for 15 min and then you have 5 more minutes by foot
Option 1 from Berlin-Tegel Airport: bus X9 for 6 stops to Berlin Zoologischer Garten and then S3 or S9 to S Messe Süd (Berlin) ~35 min
Option 2 from Berlin-Tegel Airport: bus TXL for 2 stops to the Station on Beusselstraße OR bus X9 (2 stops to Jungfernheide Station) and then S42 to Messe Nord/ICC (Witzleben) ~40 min
Hotels
Venue