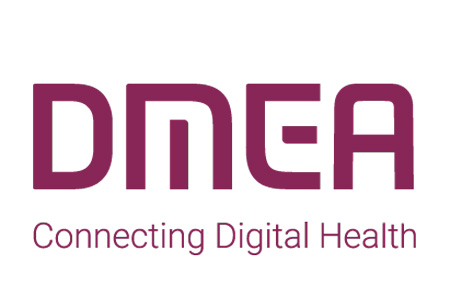 DMEA
Berlin, Germany
Event Update
The 2024 edition of DMEA will be hosted between 09.04.2024 and 11.04.2024 as a face-to-face trade fair. The trade show will be hosted at Messe Berlin. At present, the venue does not have Covid-19 safety measures in place. This is due to the lifting of the pandemic restrictions throughout Germany's states.
A Brief Overview of DMEA
DMEA distinguishes itself as the largest international industry fair servicing IT for the healthcare sector. In the era of telemedicine and digitisation of patient care, this international trade fair is the perfect intersection of medical professionals and thousands of tech experts and innovators. When it comes to the future of technological advancements in the medical industry, DMEA remains without an equal. Discover all emerging technologies and network with qualified buyers.
Thousands compete for affordable hotel rooms during DMEA. Beat them to the best deals and discounts with a little help from GETA ltd. We show you the best hotels, hostels and apartments in all of Berlin and put together the perfect business trip. Enjoy an excellent location and access to public transport without paying a small fortune. We send you the top hotel rates in your preferred price range. Book quality hotels a short distance away from Berlin ExpoCenter City. Are you travelling in a large group? You're more than welcome. GETA ltd provides a lot of other services like rent-a-car, booth construction and airport transfers.
Why Your Visit Is Worth It?
You're guaranteed to earn back whatever you spend on exhibiting at DMEA. The trade fair drives international business and makes it easy to penetrate faraway markets. Everyone is eager to research new products and make purchases, and you also enjoy an in-depth support programme. The best way to make a name for yourself is to schedule a new product launch.
The numbers speak for themselves:
517 international exhibitors

11,200 international trade visitors

27,000+ sq. metres of exhibition space
Industry Relevance
DMEA is Europe's central meeting point when it comes to IT solutions in the healthcare industry. The massive international trade fair has been going strong since its introduction in 2008 and its editions every April bring in thousands of experts and medical professionals to Berlin ExpoCenter City to survey the latest innovations and technologies hitting the market today. The fair's mission is to revolutionise the medical sector and keep its fingers firmly on the pulse of new research and developments.
DMEA opens the channels between all regions in Europe and provides exhibitors with access to qualified buyers, who have real purchasing power. The product portfolio is quite extensive and encompasses everything from hardware to software, infrastructure to medical gadgets. Here's the complete breakdown of product categories:
Clinical Information Systems

Mobile Healthcare

Hardware and IT Infrastructure

Telemedicine Solutions

Hospital Information Systems

Software for Clinical Care

IT Consulting

Software for Archiving and Documentation

Communication Solutions

Software for Patients

Medical Technology (meets IT)

Administrative Information Systems

Software for Medical Practices

Software for HealthCare Providers

Software for Retirement and Nursing Homes
You'll find the exhibition floor complete with Country Pavilions and special displays for DiGA & Mobile Health, sparks (formerly Careers), Startups and Associations.
Who Are You Going to Meet?
DMEA is a cross-sector meeting point. The target audience is IT specialists and professionals in the field of medicine like doctors, nurses, technicians and managers from hospitals and nursing. However, the trade fair appeals to a variety of other experts working in the fields of politics, science and research. The modernisation of the medical industry is a complex process that requires knowledge and know-how from a lot of related fields.
The trade fair remains firmly in service of the German market. Only a small portion of exhibitors and visitors are foreign nationals. On the exhibitor side, there are companies from Switzerland, the UK, the US, Canada, Finland, France, Austria, the Netherlands, Portugal, Italy, Türkiye and Israel. A couple of the big names you can expect to see on the exhibition floor include Doctolib, m.Doc, medatixx, Smartify IT Solutions and Meierhofer.
Roughly 88% of all trade visitors are based in Germany with the remainder travelling from all over Europe with strongest numbers from Switzerland, Austria, Netherlands, France, Finland and the UK. In recent years, DMEA has positioned itself as an emerging global event with growing visitor numbers from Asia (China, India, South Korea) and North America (Canada and the US).
Going by professional backgrounds, IT professionals have the highest concentration. In general, 8 out of 10 visitors are involved in the decision making process or have real purchasing power. You meet with project and product managers, board members, managing director, business managers, sales representatives, physicians, administration and developers.
Additional Value of Attendance
For some extra targeted foot traffic to your exhibition booth, you could sign up to be featured on one of the 12 themed guided tours. Each guided tour lasts for an hour and allows a maximum of five exhibitors per tour. Each exhibitor has the chance to pitch their products and services for eight minutes. More than ample time to generate sales leads and exchange contact information.
The 12 topics include Drug prescription and safe treatment plan (AVTS), Cloud computing in the healthcare system, Data governance, Digital health applications (DiGA), Digital patient empowerment, Digital documentation and archiving, Digitalisation in nursing care, Career partners, Medical Technology meets IT, Standards in Healthcare, Telemedicine, and Certification.
The Solutions Hub is a similar tool for gaining insights and achieving visibility. Here exhibitors hold 10-minute presentations on their work and offerings in a dedicated presentation space across 11 thematic sessions. Each thematic session allows for the presentation of 4 different companies in total. The themes for 2023 include Cloud computing in the healthcare system, Data governance, Data protection and IT security, Digital patient empowerment, Laws, specifications and guidelines, Telemedicine, Digitalisation in nursing care, Medical technology meets IT, Standards in healthcare, TI applications, and Certification.
Thanks to a robust programme surrounding professional development, DMEA also attracts pupils, students and graduates, who are taking their first steps in making a career in health IT. The DMEA sparks area is dedicated to providing newcomers with all the information and resources they need to get started on their professional path. This includes lectures, discussion rounds, Meet2Match and networking. It's an extensive programme that yields great results and is the most efficient way to recruit for your organisation.
Past editions
DMEA 2023
25.04.2023 - 27.04.2023
DMEA 2022
26.04.2022 - 28.04.2022
DMEA 2021
08.06.2021 - 10.06.2021
Edition was held digital to prevent the fast spread of COVID-19.
DMEA 2020
16.06.2020 - 18.06.2020
Cancelled because of COVID-19.
DMEA 2019
09.04.2019 - 11.04.2019
11,000
SQ M of Exhibition Area
How to get to DMEA

On Foot
1h 45 min walking distance or 30 min with a bike from Berlin Hauptbahnhof
1h 45 min walking from Berlin-Tegel Airport or 30 min bike ride

By Car
~25 min car ride from Berlin HBF
~20 min from Berlin-Tegel Airport

By Public Transport
S-Bahn Nr 3 or 9 will get you from Berlin Central Station to S Messe Süd Station for 15 min and then you have 5 more minutes by foot
Option 1 from Berlin-Tegel Airport: bus X9 for 6 stops to Berlin Zoologischer Garten and then S3 or S9 to S Messe Süd (Berlin) ~35 min
Option 2 from Berlin-Tegel Airport: bus TXL for 2 stops to the Station on Beusselstraße OR bus X9 (2 stops to Jungfernheide Station) and then S42 to Messe Nord/ICC (Witzleben) ~40 min