DOMOTEX Hannover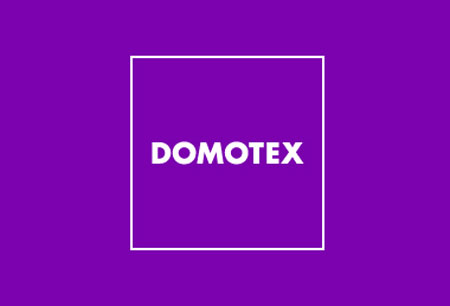 DOMOTEX Hannover
Germany , Hannover
Book Online for DOMOTEX Hannover
Book Now
Event Update
DOMOTEX Hannover 2023 will be hosted as a face-to-face trade fair between 12.01.2023 and 15.01.2023. The hosting location for the trade show will be Messe Hannover, with the venue featuring the latest Covid-19 safety measures. The measures will help in preventing coronavirus infections and promote the safe conducting of on-site business. The safety measures that will be installed at the venue include:
All areas of the venue, including the exhibition halls, will have disinfection dispensers in place. They will also undergo regular sanitation with the emphasis being placed on the high-touch areas such as handrails, door handles, counters, and other such sites. The venue will have specialised teams to handle the disinfections with the sessions taking place every few hours.
To reduce the chances of airborne infections taking place, the venue will have a continuous external air supply. For the task, Messe Hannover will have an updated ventilation system that will provide access to outdoor air. The filters of the system will be changed regularly to avoid pathogen build-up.
Attendees will be required to wear face masks in areas where the social distance of 1.5 metres is not observable. Such include, for instance, hallways, outdoor spaces, and other such locations. They must also avoid coughing or sneezing in their hands and touching their faces.
To aid in the maintenance of the social distance and hand sanitation protocols, Messe Hannover will have reminder signs in place. These will be available in areas such as the exposition halls. They will contain detailed information about the regulations, such as the locations where masks must be worn.
To further aid with the upholding of the social distance policy, the venue will implement separate exits and entrances. Also, all meeting locations, like the conference rooms, will be reconfigured.
All visitors will have to pre-register in advance and provide data concerning their attendance dates. This will help to monitor visitor flow and prevent congestions. Also, exhibitors will be asked to collect information about the attendees that visit their exhibition stands. The information must contain the contact data of the visitor and the encounter date.
A Brief Overview of DOMOTEX Hannover
DOMOTEX Hannover brings established industry giants and emerging companies in the carpets and textile floor coverings industry along with expert to display the best new products and discuss best practices. Held in Hannover, Germany, the international exhibition sees thousands in attendance – a wealth of global markets waiting to be tapped. There's much to discover in terms of trends, networking opportunities and sales lead generation.
GETA ltd knows exactly how to plan your work trip, so you save money on your travels and get the most out of your business travel booking. All you need to do is send us your price range and tell us where you want to stay – in the city centre, close to the exhibition grounds or in the quiet outskirts. We are veterans in delivering professional accommodation and will find the perfect spot for you, whether you're just two people or a larger group.
Why Your Visit Is Worth It
It all comes down to numbers really, which is the most important metric for a procurement platform like DOMOTEX Hannover. You want to have your business grow and enter new markets in neighboring regions, or perhaps even to the other end of the world. This exhibition delivers thanks to:
194,300 square metres of exhibition space;
1,553 international exhibitors from over 60 countries;
45,110 international trade visitors.
Industry Relevance
DOMOTEX Hannover has been in operation since 1989 – more than ample time to grow and gain the prestige it's enjoying currently. The exhibition tracks and sets design trends and more in the world of carpeting every year as well. Yes, there's a market for the finished products like bath mats, area rugs, artificial grass, handmade carpets, hardwood, laminate, linoleum, mats, oriental rugs, outdoor flooring, patio slabs and more. However, we also have to mention that the exhibition is dedicated to the entire process chain – clean-off systems, cutting tools, carpet cleaning, carpet finishing, adhesives, dyes, fabrics, fibers, stair nosings systems, needle punching machines and so much more. No matter what corner of the flooring industry you come from, you're going to find a perfect product and interaction.
Who Are You Going to Meet
As a procurement platform with cross-border transactions as the norm, DOMOTEX Hannover is an attractive destination for exhibitors from the entire spectrum. There are representatives of the traditional, handmade carpet techniques as well as companies which utilize groundbreaking tech to refine processing, design and efficiency. This is also reflected in the nationalities represented. We have famed carpet makers like Afghanistan, Morocco, India, Egypt and Turkey along with the Netherlands, the United Kingdom, France, Germany, Denmark and Finland. Parquet and flooring specialists, decorators, painters and carpenters are also attracted by the practical aspects promised in the forum's program.
Past editions
DOMOTEX Hannover 2021
18.05.2021 - 20.05.2021
Edition was held digital to prevent the fast spread of COVID 19
DOMOTEX Hannover 2020
10.01.2020 - 13.01.2020
DOMOTEX Hannover 2019
11.01.2019 - 14.01.2019
DOMOTEX HANNOVER 2018
12.01.2018 - 15.01.2018
DOMOTEX HANNOVER 2017
14.01.2017 - 17.01.2017
How to get to DOMOTEX Hannover

On Foot
from Hbf ~35 min with a bike
1h 20 min bike ride

By Car
From Haptbahnhof there are ony 20 to 30 min with a car
From Hannover Aiport via A2 for 30 min

By Public Transport
From Hbf - S4 to Messe Hanover/Laatzen for 23 min OR take U1, U2 or U8 for 30 to 40 min
From Hannover Aiport take S5 to Hbf and then U8 to Hannover, Messe/Nord (1h 10 min)
Hotels
Venue