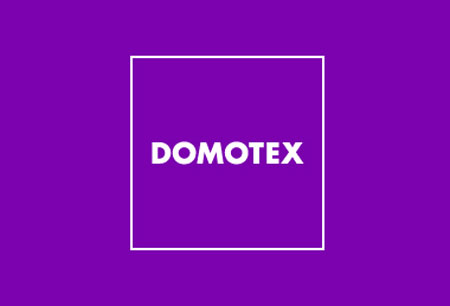 DOMOTEX Hannover
Hannover, Germany
Book Hotel Online for DOMOTEX Hannover
Book Now
Event Update
DOMOTEX Hannover 2024 will be hosted as a face-to-face exhibition from January 11th to January 14th, 2024. A strict COVID-19 prevention strategy will not be implemented at the edition's host location, Messe Hannover. This is because of the lifting of the pandemic-related restrictions throughout the country.
A Brief Overview of DOMOTEX Hannover
DOMOTEX Hannover brings established industry giants and emerging companies in the carpets and textile floor coverings industry along with experts to display the best new products and discuss best practices. Held in Hannover, the international trade fair manages to attract thousands in trade visitors. There's so much to discover in terms of trends, networking opportunities and sales lead generation. You don't want to miss out on the conversations happening at DOMOTEX.
Book hotels for DOMOTEX Hannover at attractive rates and make thrilling savings. We know what exhibitors want in their hotel – low prices, good location, quality amenities. We deliver all three and complete your reservation in one business day. Most of the hotels in the city have worked with us, and we know all the great venues in the area. Reach the exhibition centre in minutes. Plus, you'll have ample connections to public transport. Large groups are welcome with us! GETA ltd has over a decade of experience and has a broad portfolio of travel services. In addition to the hotel booking, you can add plane tickets, airport transfers and so much more.
Why Your Visit Is Worth It
It all comes down to numbers really. DOMOTEX Hannover is a successful procurement platform and you can be sure to connect with relevant trade visitors. It's really easy to generate sales leads and create buzz for new products. DOMOTEX is a time to research new products and place orders after all. Attendance is solid. Here are the visitor numbers from the last event before the pandemic:
1400 international exhibitors from over 60 countries;
35,000+ international trade visitors
90% of visitors are decision makers
70% are foreign nationals
Industry Relevance
DOMOTEX Hannover has been in operation since 1989 – more than ample time to grow and gain the prestige it's enjoying currently. The exhibition tracks and sets design trends and more in the world of carpeting and textile floor coverings every year. DOMOTEX functions as a go-to place for buyers, who are looking to source new suppliers and take notice of current design trends. The trade fair makes it possible to see the entire industry from a bird's eye. The richness of products on display is a key selling point for trade visitors.
Yes, there's a market for the finished products like bath mats, area rugs, artificial grass, handmade carpets, hardwood, laminate, linoleum, mats, oriental rugs, outdoor flooring, patio slabs and more. However, we also have to mention that the exhibition is dedicated to the entire process chain – clean-off systems, cutting tools, carpet cleaning, carpet finishing, adhesives, dyes, fabrics, fibres, stair nosings systems, needle punching machines and so much more. No matter what corner of the flooring industry you come from, you're going to find a perfect product and interaction.
DOMOTEX has taken notice of the issues surrounding climate change and conversations around resource efficiency, environmentally friendly products and production processes. It's why the trade fair has taken a stance towards embracing a greener philosophy. The keynote theme for 2023 will be FLOORED BY NATURE and exhibitors will draw inspiration from the environment for safer, sustainable solutions. So far, the three focus topics include Connecting Markets, Conscious Living and Colourful Nature.
In addition to this drastic rebranding, DOMOTEX also introduces new showcases and initiatives with THE GREEN COLLECTION being a flagship of this change. The special showcase has been curated to feature green exhibitors, doing the work to minimise material waste and pollution. The showcase has four different sub-themes – Eco-friendly Products, Healthy Products, Sustainable Production and Social Responsibility.
Who Are You Going to Meet
The quality of exhibitors is undeniable. The big names like CFL Flooring, Design Parquet, NOX, Lamett, Falquon, Li&Co, Swisskrono, Aspecta, Balta, Betap, Condor, Infloor-Girloon and Oneflor are all accounted for and at the heart of the trade fair. Their presence ensures a dynamic flow of foot traffic and interest from senior buyers. You're exhibiting right next to the greats and have solid opportunities to network and generate qualified sales leads.
As a procurement platform with cross-border transactions as the norm, DOMOTEX Hannover is an attractive destination for exhibitors from the entire spectrum. There are representatives of the traditional, handmade carpet techniques as well as companies which utilise groundbreaking tech to refine processing, design and efficiency. This is also reflected in the nationalities represented. We have famed carpet makers like Afghanistan, Morocco, India, Egypt and Turkey along with the Netherlands, the United Kingdom, France, Germany, Denmark and Finland. Parquet and flooring specialists, decorators, painters and carpenters are also attracted by the practical aspects promised in the forum's program.
Additional Value of Attendance
DOMOTEX is reworking the floor space in new excited directions that affects all product areas. A key example is the introduction of MOOD SPACES. These are booths, which showcase current trends as designed by interior designers. The purpose of these spaces is to spark inspiration and prompt potential buyers to consider purchasing. Each booth follows in the philosophy of concept stores, which don't just display products, but combine them to show different themes and styles.
Past editions
DOMOTEX Hannover 2023
12.01.2023 - 15.01.2023
DOMOTEX Hannover 2021
18.05.2021 - 20.05.2021
Edition was held digital to prevent the fast spread of COVID 19
DOMOTEX Hannover 2020
10.01.2020 - 13.01.2020
DOMOTEX Hannover 2019
11.01.2019 - 14.01.2019
DOMOTEX HANNOVER 2018
12.01.2018 - 15.01.2018
How to get to DOMOTEX Hannover

On Foot
from Hbf ~35 min with a bike
1h 20 min bike ride

By Car
From Haptbahnhof there are ony 20 to 30 min with a car
From Hannover Aiport via A2 for 30 min

By Public Transport
From Hbf - S4 to Messe Hanover/Laatzen for 23 min OR take U1, U2 or U8 for 30 to 40 min
From Hannover Aiport take S5 to Hbf and then U8 to Hannover, Messe/Nord (1h 10 min)