DUBAI AIRSHOW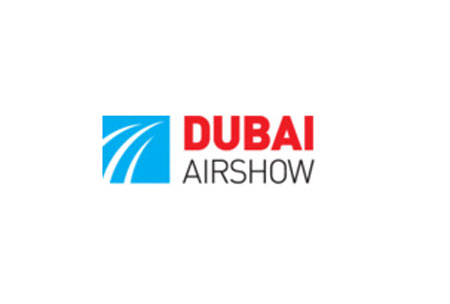 DUBAI AIRSHOW
UAE , Dubai
Dubai Airshow 2023 Update
The 2023 Dubai Airshow will take place between November 12 and November 16, 2023. The event will be held at the Dubai Airshow Site in Dubai, United Arab Emirates. The event will take place as a live event and will have strict Covid-19 prevention measures put in place. Social distancing regulations, the mandatory wearing of masks, and the 3G entry policy are among the safety measures that will be implemented at the Airshow Site. Indoor areas, such as the exhibition halls, require attendees to wear masks. Before entering the venue, they must also present documents such as negative test results. At all times, they must maintain a safe distance of 1.5 meters..
Dubai Airshow Introduction
If you're invested in the latest technological advancements and innovations in aerospace and the aviation industry, you can't miss out on DUBAI AIRSHOW. The international trade show has been going strong since the late 80s and adequately rides the wave of modernization in all relevant fields with over 1700 exhibitors showcasing in Dubai, UAE, for five days. You'll compete with over 60,000 trade visitors for online hotel reservations, so act quick and head to GETA ltd for excellent deals.
GETA ltd works close with you to establish your needs for DUBAI AIRSHOW hotels that support your business goals for the show. You tell us your ideal room type, location and price range, which we use to tailor a unique and flexible booking in a single day. Our service helps you trim off excess expenses and optimize your commuting experience so you're on time every single day at DUBAI AIRSHOW, which promises an experience unlike any other. The trade show focuses on important B2B networking opportunities, but also hosts many product showcases and breathtaking demonstrations.
Be free to build name recognition for yourself with the help of GETA ltd in charge of your hotel accommodation.
Past Editions
Edition 2021
Dubai Airshow 2021 was hosted between 14.11.2021-18.11.2021 took place as a live trade fair. It received 104,000 attendees from 148 nations. Among them were 387 military or civil delegations. Furthermore, they included 371 new exhibitors and over 80 start-up companies. Over 250 speakers also visited the live trade fair. Dubai Airshow 2021 displayed 175 aircraft.
Past editions
DUBAI AIRSHOW 2021
14.11.2021 - 18.11.2021
387
Civil or military delegations
DUBAI AIRSHOW 2019
17.11.2019 - 21.11.2019
31,000
SQ M of Exhibition Area
DUBAI AIRSHOW 2017
12.11.2017 - 16.11.2017
31,000
SQ M of Exhibition Area
How to get to DUBAI AIRSHOW

On Foot
Dubai International Airport – not advisable
Global Village 1 Station – not advisable

By Car
Dubai International Airport – 42 mins via Emirates Rd/E611
Global Village 1 Station – 25 mins via Emirates Rd/E611

By Public Transport
Dubai International Airport – not advisable
Global Village 1 Station – not available
Hotels
Venue