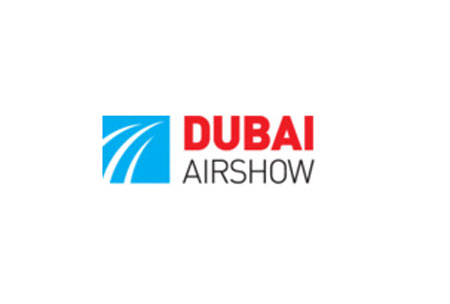 DUBAI AIRSHOW
Dubai, UAE
Book Hotel Online for DUBAI AIRSHOW
Book Now
Event Update
DUBAI AIRSHOW's 2025 edition will take place as a live trade show between 17.11.2025 and 21.11.2025. The event will be hosted in the DWC, Dubai Airshow Site. The hosting location will not include Covid-19 safety precautions due to Dubai removing its pandemic-related limitations.
A Brief Overview of Dubai Airshow
Dubai Airshow brings established industry giants and emerging companies in the aerospace industry along with aviation experts to display the best new technologies, aircraft, equipment and services. Held in Dubai, the international airshow manages to attract thousands in trade visitors from the Gulf region and beyond. There's so much to discover in terms of trends, networking opportunities and sales lead generation. You don't want to miss out on the conversations happening at Dubai Airshow as you meet with fellow civil and military aircraft manufacturers and suppliers.
Book hotels for Dubai Airshow at attractive rates and make first-rate savings. We know what exhibitors want in their booking – low prices, good location, quality amenities. We deliver all three and complete your reservation in one business day. We have worked with most hotels in the city and know all the great venues near the special Dubai Airshow Site designated at the Dubai World Central. It takes you minutes to reach the exhibition grounds. Plus, you'll have ample connections to public transport. Large groups are welcome with us!
GETA ltd has over a decade of experience and has a broad portfolio of travel services. In addition to the hotel booking, you can add airport transfers and rent-a-cars. We have a team on standby to build your exhibition stand or book a meeting room.
Why Your Visit Is Worth It
It all comes down to numbers really. Dubai Airshow is a successful procurement platform and you can be sure to connect with relevant trade visitors. It's really easy to generate sales leads and create buzz for new products. Dubai Airshow is a time to research new products and place orders after all. Attendance is solid. Here are the visitor numbers from the last event before the pandemic:
1200+ exhibitors from 145 countries
387 official delegations from 97 countries
104,000+ international trade visitors
175 aircraft on display
80+ startups
20 country pavilions
68% decision makers
Industry Relevance
Since its establishment in 1989, Dubai Airshow has stood as a beacon of aerospace innovation, emerging as a pivotal event at the Dubai World Central. Over its history, the show has cemented its reputation as an invaluable platform, spotlighting cutting-edge technology, game-changing innovations, and offering unparalleled networking opportunities with global industry leaders.
Scheduled every two years, Dubai Airshow has garnered global significance for its comprehensive coverage of the aerospace industry. Civil and military aircraft manufacturers, along with suppliers, travel from near and far to make their presence in the dynamic Gulf region known. This sector holds immense potential for growth, driven by the region's tourism, business prospects, and the concentrated presence of major companies. Here are all product categories on display:
Commercial Aviation
Aircraft Interiors
MRO
Business Aviation
Air Traffic Management
Advanced Aerial Mobility
Space
Defence & Military
Air Cargo
Emerging Technology
Spanning five days, the event's program boasts compelling conferences and lectures by eminent exhibitors from significant aerospace players. A standout feature is the Flying Display program that showcases awe-inspiring aerobatics by renowned companies such as Airbus, Boeing, and Calidus LLC. These thrilling aerial exhibitions embody the industry's spirit of innovation.
Dubai Airshow 2023 is poised to outdo expectations with a myriad of offerings. Over 20 country pavilions will exhibit innovative products and technologies. Static Park will host an impressive array of over 160 commercial and military aircraft. Adding to the event's allure are mentorship clinics, workshops, and competitions.
For aerospace startups and suppliers, Dubai Airshow 2023's supporting events, VISTA and Tech Zone, will facilitate vital interactions with key decision-makers and globally renowned investors. In essence, Dubai Airshow stands as a premier platform, propelling the aerospace industry into a future of boundless opportunities.
If you're looking for reasons to attend, then look at the exceptional deals happening during Dubai Airshow. The most recent edition saw the signing of monumental deals:
Akasa Air signed a deal with Boeing worth $8 billion.
Indigo Partners ordered 255 Airbus aircraft worth $33 billion.
GAL secured a contract with UAE MOD worth $2.9 billion.
Tawazyun signed a deal with Aeroter to purchase 100 VRT500 helicopters valued at $244 million.
Who Are You Going to Meet?
You have an impressive lineup of exhibitors, who regularly occupy the outdoor display area: Airbus, Etihad, Etihad Airways, Boeing, Comlux, Bombardier, Vistajet, US DOD, Saudia, Calidus LLC, Dassault Aviation, Embraer S.A, Emirates, Indian Air Force, Japanese Ministry of Defence, Flydubai, Jetex, Pakistan Aeronautical and UAE Air Force.
You're confidently able to tap into the MENA region with roughly 68% of all visitors based here. They are followed by Europe (10%) and the Americas (7%). The remaining 15% cover the rest of the world. The best represented sector at the airshow is business and general aviation (40%) with commercial aviation in second place (28%). The remaining sectors are defence & military (20%) and space (12%).
A quick look at the official delegations reveal strong presence from ministries of defence, chiefs of staff, chiefs of air force and deputy ministers.
Additional Value of Attending
Amidst the exciting networking opportunities, demonstrations and informative lecture sessions, there's one feature that captures the interest of visitors, buyers, investors and experts alike. We're talking about VISTA – the startup platform that's co-located with Dubai Airshow and pulls in the very best of creative aerospace entrepreneurs worldwide. Here is where the future of the aerospace industry is given birth. VISTA brings together an exclusive investor committee, which makes it all the more exciting for startups to attend. It's where they can experience a blast-off unlike any other and become a superstar!
VISTA packs five days full of discussion panels, exciting new challenges, 15+ hours of mentorship clinics, over 300 investor meetings, valuable networking, industry face time with highly ranked VC's and investors. It's the perfect crash course in how to succeed, learn all about the resources and opportunities made available to all participants. Perhaps one of the biggest selling points of the event is the opportunity to connect with leading international companies and accelerators as part of the mentorship clinics. Of course, we have to mention the meeting-packed schedule ahead as participants can connect and pre-arrange meetings with target prospects through an exclusive AI platform.
Past editions
DUBAI AIRSHOW 2023
13.11.2023 - 17.11.2023
DUBAI AIRSHOW 2021
14.11.2021 - 18.11.2021
387
Civil or military delegations
DUBAI AIRSHOW 2019
17.11.2019 - 21.11.2019
31,000
SQ M of Exhibition Area
DUBAI AIRSHOW 2017
12.11.2017 - 16.11.2017
31,000
SQ M of Exhibition Area
How to get to DUBAI AIRSHOW

On Foot
Dubai International Airport – not advisable
Global Village 1 Station – not advisable

By Car
Dubai International Airport – 42 mins via Emirates Rd/E611
Global Village 1 Station – 25 mins via Emirates Rd/E611

By Public Transport
Dubai International Airport – not advisable
Global Village 1 Station – not available