E-World Energy & Water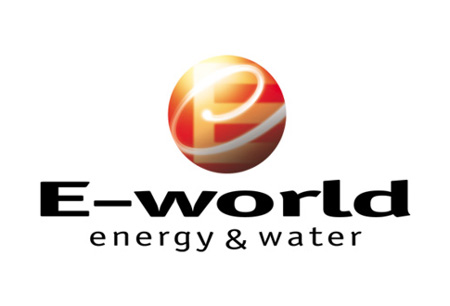 E-World Energy & Water
Germany, Essen
Book Online for E-World Energy & Water
Book Now
Organisers for E-world energy & water have announced the postponement of the 2022 edition of the international trade fair due to the developing COVID-19 situation. The next live event will run from February 8th until February 10th at Messe Essen. The main reason is so more research and protective measures can be implemented. In the meantime, visitors can look forward to a brand new all-digital networking platform in early 2022.
A Brief Overview of E-World Energy & Water
E-World Energy & Water pushes against the established energy paradigm and reliance on fossil fuels for all our energy needs. Instead, the international fair showcases the technologies and scientific breakthroughs in the sectors of water and waste water management and energy saving in one of the most dynamic communities. Essen, Germany is preparing for thousands of experts and scientists to attend – the perfect resources to grow your business and spread internationally!
Your travel arrangements are in safe hands, when GETA ltd is on the lookout for the best online hotel reservation for E-World Energy & Water. What we do is take your parameters – location preference, price range and accommodation type – and run them through our database of hotel accommodation in Essen to get the best matches. You get results in one day so you can plan your work trip in no time!
Why Your Visit Is Worth It
E-World Energy & Water enjoys an upward trajectory with each new edition that takes place and the proof is in the numbers. You meet an incredible international community engaged in every niche and field in the energy and water management. Statistics reveal:
750 international exhibitors from 25 countries;
25,000 international visitors from 73 countries;
41,000 square metres of exhibition space.
Industry Relevance
Essen, Germany has been the consummate host for E-World Energy & Water since 2001 – a year that marks the period of more committed effort to adapt newer technologies and means to produce energy. The event is held every year and explores new applications of technologies within all sectors in the energy sector: generation and efficiency, trade, transport and storage, and green technologies. Exhibitors encompass the entire value chain with booths dedicated to gas storage, gas supply, biogas, biomass, billing software, building technology, cogeneration, solar thermal, smart grid technology, wastewater engineering, water networks, water supply, wind power. The list goes much longer. Another reason why this trade fair commands such respect in the industry is the exceptional support program with lectures and networking events.
Who Are You Going to Meet?
E-World Energy & Water brands itself as an information platform for European markets, which is where most of the exhibitors and visitors come from. The truly international nature of the fair can be seen in the fact that over one fifth of the exhibiting companies are based abroad and the strongest presence comes from countries of the European Union. You definitely recognize some of the company names – DB Energie GmbH, E.ON SE, EnBW Energie Baden-Württemberg AG, Gildemeister energy solutions GmbH, innogy SE, Schleupen AG and Shell Deutschland Oil GmbH. The Career Forum has been another key feature of E-World Energy & Water that draws in specialists, professionals, engineers and other professionals who have come in search of more opportunities within the industry.
Past editions
E-World Energy & Water 2021
09.02.2021 - 11.02.2021
Cancelled because of COVID 19
E-World Energy & Water 2020
11.02.2020 - 13.02.2020
53,000
SQ M of Exhibition Area
E-World Energy & Water 2019
05.02.2019 - 07.02.2019
53,000
SQ M of Exhibition Area
E-WORLD ENERGY & WATER 2018
06.02.2018 - 08.02.2018
53,000
SQ M of Exhibition Area
How to get to E-World Energy & Water

On Foot
from HBF 35 min walking distance (2.6km)
from Essen/Mülheim Airport - 1h10 min walk (5.3km)

By Car
from HBF - 6 min ride (2.8km)
from Essen/Mülheim Airport - 8-10 min drive (6.5km)

By Public Transport
From HBF it is only 6 min ride with U11
from Essen/Mülheim Airport - there is no direct transportation
(alternatively you can walk ~30 min to Essen Abzweig Flughafen Stop and take Bus 142 for 9 stops, which will take you ~45 min total)
Hotels
Venue