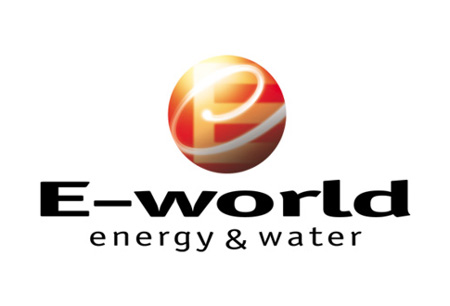 E-World Energy & Water
Essen, Germany
Book Hotel Online for E-World Energy & Water
Book Now
Event Update
Organisers have announced the dates for the 2024 edition of the trade fair. The next live event will run from 20.02.2024 until 22.02.2024 at Messe Essen. At present, Germany does not have travel restrictions or national Covid-related ones.
A Brief Overview of E-World Energy & Water
E-World Energy & Water examines the current state of the energy industry and offers solutions to meet energy needs, but also reduce reliance on fossil fuels. The international fair showcases the technologies and scientific breakthroughs in the sectors of water and wastewater management and energy saving in one of the most dynamic communities. Essen, Germany prepares for thousands of experts and scientists to attend – the perfect resources to grow your business and spread internationally!
Your travel arrangements are in safe hands! GETA ltd keeps an eye out for the best deals on hotel rates in Essen. We can make your hotel reservation for E-World Energy & Water in a few hours. Have a look through our database of hotels, hostels, and apartments! We offer you the best prices and locations near Messe Essen. Save money and time commuting. You get results in one day so you can plan your work trip in no time!
Why Your Visit Is Worth It?
E-World Energy & Water enjoys an upward trajectory with each new edition that takes place and the proof is in the numbers. This continuous growth is a good sign that each year will bring you a fresh pool of qualified leads. You meet an incredible international community engaged in every niche and field in energy and water management. The numbers are more than satisfactory:
813 international exhibitors from 25 countries;
25,500 international visitors from 73 countries;
41,000 square metres of exhibition space.
50.9 % of the companies presented new products at E-world
92.6 % of the companies gave a positive assessment of the results of their participation
Industry Relevance
Essen, Germany has been the consummate host for E-World Energy & Water since 2001 – a year that marks the period of more committed effort to adapt newer technologies and means to produce energy. The event is held every year and explores new applications of technologies within all sectors in the energy industry: generation and efficiency, trade, transport and storage, and green technologies.
Exhibitors encompass the entire value chain with booths dedicated to gas storage, gas supply, biogas, biomass, billing software, building technology, cogeneration, solar thermal, smart grid technology, wastewater engineering, water networks, water supply, wind power. That's just a short sample of all the products and technologies you'll be able to find at the trading floor. Another reason why this trade fair commands such respect in the industry is the exceptional support program with lectures and networking events.
Who Are You Going to Meet?
E-World Energy & Water brands itself as an information platform for European markets, which is where most of the exhibitors and visitors come from. The truly international nature of the fair can be seen in the fact that 15.3 % of visitors at E-world energy & water were foreign nationals. These numbers are set to grow in the near future and so far, most of the visitors have shared they're very pleased with the level of internationality. The strongest presence comes from countries of the European Union – the Netherlands, Great Britain, Italy, Denmark, Switzerland and France.
The biggest professional group at E-World Energy & Water are utility companies and public utility companies. These trade visitors have some power (full or partial) in making decisions about their purchasing and procurement decisions. The main reason for their visit is to experience the ranges of products on display and source new suppliers. Other visitor groups include service providers and consulting, industry, pupils and students, and research and press.
You definitely recognize some of the company names – DB Energie GmbH, E.ON SE, EnBW Energie Baden-Württemberg AG, Gildemeister energy solutions GmbH, innogy SE, Schleupen AG and Shell Deutschland Oil GmbH.
Additional Value of Attending
The Career Forum has been another highlight of E-World Energy & Water that draws in engineers, specialists and other professionals who are in need of a career change and new opportunities. It's the reason why the number of pupils and students has grown so much. The Forum gives talent the right conditions to see what's out there and plan their career accordingly. The job board is one of the very best in the world.
Perhaps the best known supporting event is the E-world Congress, which runs alongside the trade fair. The congress has a full programme, which consists of conferences, seminars and workshops. All events will be held separately from the exhibition halls in the Congress Centers South and West of Messe Essen. What's so spectacular about the congress is how it attracts famous names from the worlds of politics, business and science.
Past editions
E-World Energy & Water 2023
23.05.2023 - 25.05.2023
30%
of visitors were from abroad
95%
of visitors will attend the next edition
92%
of exhibitors will attend the next edition
E-World Energy & Water 2022
21.06.2022 - 23.06.2022
Hybrid due to the Covid-19 - face-to-face + digital
1/4
Trade visitors represented a foreign country
+/- 15,000
Trade visitors
94%
of visitors lauded the high market leader presence
93%
of visitors confirmed their attendance for the next edition
96%
of visitors expressed high satisfaction from their participation
95%
of exhibitors confirmed their attedenance for the next edition
E-World Energy & Water 2021
09.02.2021 - 11.02.2021
Cancelled because of COVID 19
E-World Energy & Water 2020
11.02.2020 - 13.02.2020
53,000
SQ M of Exhibition Area
E-World Energy & Water 2019
05.02.2019 - 07.02.2019
53,000
SQ M of Exhibition Area
How to get to E-World Energy & Water

On Foot
from HBF 35 min walking distance (2.6km)
from Essen/Mülheim Airport - 1h10 min walk (5.3km)

By Car
from HBF - 6 min ride (2.8km)
from Essen/Mülheim Airport - 8-10 min drive (6.5km)

By Public Transport
From HBF it is only 6 min ride with U11
from Essen/Mülheim Airport - there is no direct transportation
(alternatively you can walk ~30 min to Essen Abzweig Flughafen Stop and take Bus 142 for 9 stops, which will take you ~45 min total)