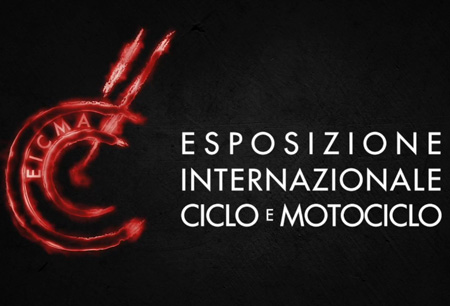 EICMA Moto
Milan, Italy
Book Hotel Online for EICMA Moto
Book Now
Event Update
EICMA Moto will be held as a face-to-face trade fair between November 5th, 2024 and November 10th, 2024. The event will take place in Fiera Milano and will not have a rigorous COVID-19 prevention strategy in place. This is because of Italy's government removing the pandemic-related limitations.
An Overview of EICMA Moto
EICMA Moto has been showcasing the best motorcycles and accessories for a century, and stands as one of the longest running trade shows for two-wheelers in the world. The success of EICMA Moto only cements Milan's reputation as a capital of mobility and adventure. Amidst all the real history and tradition, visitors discover cutting-edge bicycles and motorcycles that reimagine what it means to drive. Join a real community. Network, test out machines and strengthen your position in the industry on a global level.
Hotels during EICMA Moto are always in high demand and landing the best deal is hard, if you don't know where you're looking. GETA ltd knows Milan in and out, and selects the top offers in your price range. Cut travel costs and still enjoy comfortable hotel accommodation. Large groups are as welcome as single travellers. As a traveller, you want to stay on budget, be comfortable and reach the exhibition centre in minutes. It's why we always select hotels close to Milan Rho-Fiera that are well-connected to public transport. In addition to your hotel reservation for EICMA Moto, GETA ltd can take care of all your logistic needs from airport transfers to booth constructions.
Why Is Your Visit Worth It?
EICMA Moto commands the attention of the entire world. The crowds that form during the trade show have no equivalent. The air is electric and you get to meet not just trade visitors, but speak to media people and reach out to the public. The unique mix of visitors ensures you'll get the necessary feedback and advantage in generating sales leads. Participation results in increase in sales, high publicity and access to new markets. Even with the pandemic still affecting travel, the latest edition registered:
150,000+ square metres dedicated to the exhibition space and demonstration areas;
883 international exhibitors from 36 countries;
46% of exhibitors are foreign nationals;
28,800+ trade visitors from 85 countries;
5127 journalists and media professionals;
342,644 visitors in total.
Industry Relevance
Italy is forever associated with the moped, so there's no surprise that Milan is the birthplace of one of the longest-running exhibitions for two-wheelers in the world. EICMA Moto runs on an iron schedule, with editions rolling out every year. The exhibition was first held back in 1914—that's well over a century, and the exhibition has seen the entire history of two-wheelers, from bikes to racing motorcycles.
In fact, exhibition booths fill out bicycles, mountain bikes, motorcycles, and bike accessories. With an immense audience of half a million, you have a significant chance to add to your brand prestige and return home with new clientele. We also have to mention that this is also the home for the "6-Day" bike race and the European Supercross Championship.
EICMA Moto takes its time to expose exhibitors to the widest audience possible by controlling who can attend on each given day. The very first day is blocked off only for the members of the press, who have enough time and opportunity to document everything. The second day is now also open to operators and other trade visitors. The following four days until the very end are meant for the public, who want to check out new models and enjoy the thrilling shows that are held during the trade fair. This format allows exhibitors to network more efficiently, be the centre of attention and consolidate their brand.
Who Are You Going to Meet?
EICMA Moto opens its doors to professionals in the field along with the public. Thus, you are going to meet bike enthusiasts at every level in the industry. From individual sales to deals with large businesses, there are plenty of opportunities to grow and explore various markets. The exhibition combines business with pure adrenaline. The MotoLive outdoor area is one such example. It's an open space where racing, music, entertainment, and shows will fight for attention.
One of the reasons EICMA Moto dominates the two-wheeler sector is the quality of its exhibitors. You'll exhibit side by side with the main household brands – Benelli, Fantic, Honda, the Piaggio Group, Kawasaki, Kymco, MV Agusta, Royal Enfield, Suzuki, Triumph, SWM, Sym and Yamaha. Of course, that's only the tip given how electric mobility has transformed the industry. You'll get to see what's new from Zero Motorcycle, Vmoto Soco, Niu, Cake, Ox Motorcycles, Yadea, Wayel, Soriano Motori, Revolt, Horwin, Verge Motorcycles, ThunderVolt and Garelli.
Additional Value of Attendance
Perhaps the biggest feature of EICMA Moto is the MotoLive outdoor area. You'll get four days of racing, show, music and entertainment that attract enthusiasts and adrenaline junkies from all over Italy and Europe. The special event celebrates the skill and talent of the national and international pilots of the most prestigious Off-Road disciplines, who want to show off and win prizes. Everyone talks a lot about the Freestyle Motocross and the Trial Acrobatic as the most challenging and thus more exciting disciplines.
EICMA Moto is strategically adapting to the rich digital landscape. The newest decision is to push the trade show towards virtual worlds and EICMA will enter the Metaverse. The world of web3 has been growing faster and more influential in recent years, and it makes perfect sense for the action-packed EICMA to migrate to the Metaverse and also invest in the NFT technology boom.
Past editions
EICMA Moto 2023
07.11.2023 - 12.11.2023
67%
of exhibitor brands were from abroad
45
Exhibitor brand countries
30+%
of exhibitor brands were attending for the first time
19%
Increase in visitor attendance rate compared to 2022
+/- 9 000
Test drives conducted by visitors
62
Media specialist countries
EICMA Moto 2022
08.11.2022 - 13.11.2022
38%
increase in overall attendance compared to 2021
6,900+
Media professionals
38%
in media professional attendance
35%
increase in trade visitation compared to 2021
51%
of trade visitors were from abroad
59%
of exhibitors were from abroad
EICMA Moto 2021
23.11.2021 - 28.11.2021
28.841
Trade Professionals
EICMA Moto 2020
03.11.2020 - 08.11.2020
Cancelled because of COVID 19
EICMA Moto 2019
05.11.2019 - 10.11.2019
How to get to EICMA Moto

On Foot
from Milan Central Station - too far away
from Malpensa Airport - too far away

By Car
from Milan Central Station - 38 min car ride (17.4km)
from Malpensa Airport 39 min ride

By Public Transport
from Milano Centrale Railway Station take an RV train (2024 Torino Porta Nuova) fro 9 min to Rho Fiera Milano Station and then walk another 12 min
from Malpensa Airport there is no suitable transportation