EICMA Moto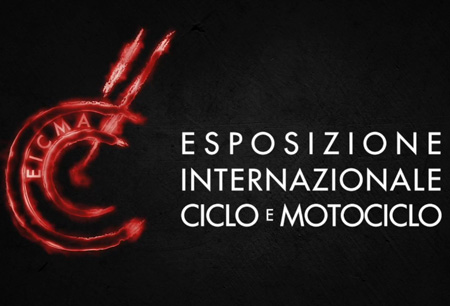 EICMA Moto
Italy , Milan
Coronavirus Event and Venue Setting Update
The new dates for EICMA Moto are 10.11.2022 to 13.11.2022, with the dates 8.11- 9.11 allotted for trade and media visitors. The event will take place as an in-person exhibition, with Fiera Milano as the host location. The EICMA Moto will be held under a rigorous COVID-19 prevention plan. The following safety measures will be included in the prevention programme:
Tickets will be available for purchase through an online ticket office. This will help to avoid congestions and ensure that the mandatory social distance is maintained.
Each attendee's body temperature will be measured via contactless thermometers at the entrances. Participants who exceed a predetermined temperature limit will be asked to return to their hotel room.
Signs will be placed throughout the event centre to remind attendees of the safety precautions.
Special bags will be used in the wardrobe areas.
A new configuration will be used in meeting rooms to maintain the mandatory social distance. This will include equal seat spacing and a reduction in the number of available seats. There will be no standing areas in the rooms.
The aisles of the venue will be widened to maintain social distance. To avoid congestions, the entry, and exit flows will be separated.
Disinfectant gel dispensers will be strategically placed throughout the venue.
The exhibition centre will be disinfected on a regular basis.
External air will be used, and there will be continuous ventilation. The filters will be replaced at regular intervals.
At least one first-aid station will be present on the event grounds.
A Brief Overview of EICMA Moto
EICMA Moto has been showcasing the best motorcycles and accessories for a century in Milan, Italy, and the international exhibition is already moving well into its second century. This is an international exhibition with real history and tradition, so it's not just a stage to showcase the best, newest models of bicycles and motorcycles. It's a community. A chance to network, test out the machines and strengthen your connections in the industry.
Your business trip runs smoothly when you leave your hotel reservation for EICMA Moto to us to make. GETA ltd delivers the top hotels in Milan within your signified price range. We search for hotels that position you close to key public transport hubs and shave off your commute. We're fast to respond and select only the deals that matter for your needs. Your hotel booking online is going to be bespoke!
All we need from you is a price range and a preference in room types in order to find you the best fit from our extensive database of establishments in Milan.
Why Your Visit Is Worth It
You're not convinced about EICMA Moto, even though it's proven itself to be a winning formula and a successful brand that attracts visitors from all over the world? Maybe some statistics will be more convincing that your visit will boost your business especially in an international sense:
150,000+ square metres dedicated to the exhibition space and demonstration areas;
1100+ international exhibitors;
500,000+ trade visitors and members of the general public.
Industry Relevance
Italy is forever associated with the moped, so there's no surprise that Milan is the birthplace of one of the longest running exhibitions for two-wheelers in the world. EICMA Moto runs on an iron schedule with editions rolling out every year. The exhibition has first been held back in 1914 – that's well over a century and the exhibition has seen the entire history of two-wheelers from bikes to racing motorcycles. In fact, exhibition booths fill out with bicycles, mountainbikes, motorcycles and bike accessories. With an immense audience of half a million you have great chances to add to your brand prestige and return home with new clientele. We also have to mention that this is also the home for the "6-Day" bike race and the European Supercross Championship.
Who Are You Going to Meet?
EICMA Moto opens its doors to professionals in the field along with the general public, which is to say you're going to meet bike enthusiasts at every level in the industry. From individual sales to deals with large businesses, there's plenty of opportunity to grow and explore various markets. The exhibition combines business with pure adrenaline. The MotoLive outdoor area is one such example. It's an open space where racing, music, entertainment and shows will fight for attention.
Past editions
EICMA Moto 2021
23.11.2021 - 28.11.2021
EICMA Moto 2020
03.11.2020 - 08.11.2020
Cancelled because of COVID 19
EICMA Moto 2019
05.11.2019 - 10.11.2019
EICMA MOTO 2018
06.11.2018 - 11.11.2018
How to get to EICMA Moto

On Foot
from Milan Central Station - too far away
from Malpensa Airport - too far away

By Car
from Milan Central Station - 38 min car ride (17.4km)
from Malpensa Airport 39 min ride

By Public Transport
from Milano Centrale Railway Station take an RV train (2024 Torino Porta Nuova) fro 9 min to Rho Fiera Milano Station and then walk another 12 min
from Malpensa Airport there is no suitable transportation
Hotels
Venue