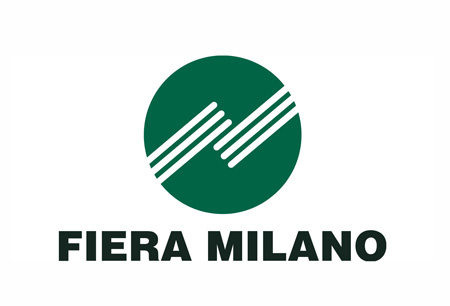 FIERA MILANO RHO PERO
Address:
Strada Statale Sempione, 28, 20017 Rho MI, Italy, Milan,
Italy
About The Venue
Fieramilano was designed by Massimiliano Fuksas and upon opening in 2005 became the brightest jewel in Milan, Italy. The exhibition centre is truly one of the largest exhibition complexes in the entire world as it stretches up to a kilometre in length. Fieramilano has a territory of 405,000 m² (~4,360,000 sq. ft.) in total and out of that space, the exhibition hall floor is 345,000 m² (3,710,000 sq. ft.) divided into 20 large pavilions that are lined up in pairs and outdoor exhibition space of 60,000 m² (650,000 sq. ft.). One of the chief architectural highlights is the giant sail, which links all the facilities and halls together, spanning 38,000 m² (410,00 sq. ft.). In order to construct this piece took a total of 40,000 pieces of glass.
Fieramilano is not positioned within the city of Milan, but instead between Rho and Pero to allow the necessary space for the complex and is connected to the A4 motorway, but still there are good public transport connections to Milan. The social calendar is more than busy as organisers bring 80 big trade shows and fairs per year and another 160 smaller congresses annually. That's not to say Fieramilano does not become the stage to some remarkable events such as the Next Generation ATP Finals tennis tournament back in 2017. The trade shows you'd regularly see hosted include EICMA, BIE - Biomass Innovation Expo, BIMU, EMO Milano, FA' LA COSA GIUSTA, FILO, G! COME GIOCARE, INTRALOGISTICA, LINEAPELLE, MICAM and MIDO.
How to get to FIERA MILANO RHO PERO
from Milan Central Station - too far away
from Malpensa Airport - too far away
from Milan Central Station - 38 min car ride (17.4km)
from Malpensa Airport 39 min ride
from Milano Centrale Railway Station take an RV train (2024 Torino Porta Nuova) fro 9 min to Rho Fiera Milano Station and then walk another 12 min
from Malpensa Airport there is no suitable transportation
View Nearest Hotels
Hotels
Venue
GET A FREE QUOTE
Looking for a hotel accommodation for particular trade show or exhibition.
Send us a general enquiry and we will find the best options for you