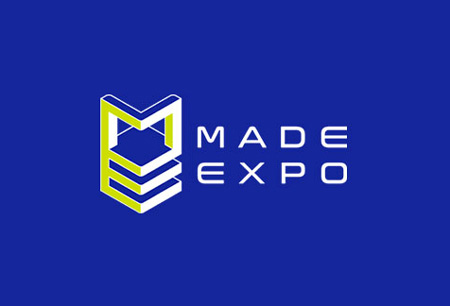 MADE EXPO
Milan, Italy
Book Hotel Online for MADE EXPO
Book Now
Event Update
Professionals in the construction industry will have to wait until November to meet and network at MADE Expo 2025. The dates have been set for 19.11.2025-22.11.2025. Fiera Milano will not include Covid-19 safety precautions for the live exhibition. This is due to the repealing of the country's pandemic-related limitations.
A Brief Overview of MADE Expo
You won't find a bigger or better-connected event serving the needs of sustainable construction and architecture than MADE Expo. Organisers are quick to point out it's officially the largest trade fair of its calibre in Europe and quickly makes strides in changing how urban spaces are designed. MADE Expo offers unparalleled opportunities for innovators to grow and break into new markets. By its very nature, MADE Expo stimulates and accelerates innovative and sustainable building and envelope advanced solutions.
Let's get you settled for your business trip to MADE Expo. Where do you want to stay in Milan? GETA ltd points you towards the top hotel rates in the city. You stay in quality accommodation and keep expenses within your designated budget. Business travel can be expensive already. We make it affordable. There's no need to waste money when we're here to give you the optimal deal. We have experience working with groups of twenty people and complete registrations in a few hours. Give us a call and you'll have your hotel booking for MADE Expo by the end of the day. All deals we send your way are located close to Fiera Milano for your convenience. Commuting to the exhibition grounds takes minutes with public transport.
Why Your Visit Is Worth It
MADE Expo is the absolute best move you can make for your longevity as a manufacturer. No other fair can come close to the diversity and importance of the contacts you'll make here. MADE Expo hosts a variety of information-rich events, which translates to interest from very high-profile visitors looking to network and stay on top of trends. That's more than enough reason to register for a booth. Here are the most important numbers from the last edition:
700 MADE expo exhibitors

47,500 sq. metres of exhibition area

90,000 visitors

10% international visitors

123 conferences

165 live demos
Industry Relevance
Founded in 2008 and hosted every two years at the Fiera Milano in Milan, MADE Expo stands as a premier trade fair for the construction and architecture sectors with a clear focus on sustainability as the only solution for combating climate change. The international trade fair serves as a dedicated showcase for the latest products and services in the industry curated in two distinct tracks - building and construction.
MADE Expo comprehensively covers all aspects of the construction domain - from financing and planning to real estate marketing. It serves as a focal point for professionals seeking to engage with their target audience, including buyers, designers, manufacturers, and distributors not only from Italy but also from across the globe. The event serves as a comprehensive showcase of the latest construction products and innovations, spanning components, HVAC systems, alarm systems, tools, concrete solutions, doors, roofs, stairs and elevators among others. Here's a comprehensive breakdown of all product categories:
Building envelope, Facades and Roofs Glazing

Fenestration, Windows and Door Closures, Sunshading and Automation

Outdoor, Sunscreen and Anti-Insect Screens

Components, Accessories and Hardware Machinery, Production Equipment for Windows

Planning, BIM and Software Services

Structures and Building systems, Civil engineering and Infrastructures, Construction site tools and Safety

Energy Requalification, Insulation and Comfort Building/utilities integration

Interior and exterior Finishes and Coatings
MADE Expo is a cornerstone exhibition in the Italian building and construction landscape. Recognised as a leading meeting ground for industry stakeholders, it facilitates partnerships, sales, and knowledge exchange. The theme "Work for Progress" encapsulates the sector's vision, underscoring its commitment to sustainability and development. The event's logo, formed through a combination of elements, symbolises the collective growth and progress of individuals and communities.
Each edition of MADE Expo focuses on the future, highlighting emerging trends in the industry. Recent editions have delved into Technology & Digital, Climate Effects, Resources & Recycling, and Next Living themes. The fair also recognises excellence through the MADE Awards, celebrating the most innovative, technologically advanced, and environmentally conscious construction designs.
Who Are You Going to Meet?
Bringing together construction companies, architects, engineers, contractors, and building material suppliers, MADE Expo serves as a vital platform to showcase the future of construction that has been adapted to the present day. It's the best possible meeting ground for every professional across all related fields to research emerging trends, exchange knowledge, form partnerships and do their procurement all in one place. You meet with trade visitors at every position from tradesmen and skilled workers all the way to managers, CEOs and owners.
The exhibitor list includes names such as GRANITECH, SCHIPANI, allpaint, Polyglass, Biopetra, Gavazzi, Infinity Motion, Tecnostrutture, Micheletto, M Sora, Grifoflex, G8 Motori and Sattler.
Additional Value of Attending
MADE Expo immerses visitors into its vision of the Future of Construction, and what better way to do this than through a visionary installation. An expansive, interactive meeting space has been meticulously crafted as The Place to Build – a hub fostering cultural, design and industrial exploration that's powered by innovation in every single aspect. This visionary platform delves into the intricate relationship between construction and the transition towards sustainability. Through 10 impactful events, trade visitors move beyond passive observation to become integral contributors in the global endeavour of transformative construction.
This dynamic initiative comprises 5 events dedicated to the construction domain and an additional 5 centred on the building envelope. Renowned experts, researchers, and eminent figures from professional, entrepreneurial, and academic backgrounds come together to inspire each other as well as create opportunities for collaboration and concrete action. Innovators from progressive enterprises will facilitate a symbiotic exchange of expertise, spotlighting cutting-edge technologies and contemporary systems propelling the growth of an increasingly dynamic market. By placing the ideas of innovation, sustainability and transformation into practice, the platform actually does the work to address the challenges of tomorrow head-on.
The event programme doesn't end there as you have a packed schedule that consists of remarkable showcases, futuristic pieces and exciting workshops:
Re - ReGeneration / RealEstate (a networking event geared towards information sharing)

Unbuilt - Unrealized projects (a showcase of 40 architecture projects that were never built)

Archibox (a virtual room feature),

Design for circularity (a design challenge)

Relive 2023. UrbE-Scape (a design workshop)
Past editions
MADE EXPO 2023
15.11.2023 - 18.11.2023
MADE EXPO 2021
22.11.2021 - 25.11.2021
MADE EXPO 2019
13.03.2019 - 16.03.2019
47,500
SQ M of Exhibition Area
How to get to MADE EXPO

On Foot
from Milan Central Station - too far away
from Malpensa Airport - too far away

By Car
from Milan Central Station - 38 min car ride (17.4km)
from Malpensa Airport 39 min ride

By Public Transport
from Milano Centrale Railway Station take an RV train (2024 Torino Porta Nuova) fro 9 min to Rho Fiera Milano Station and then walk another 12 min
from Malpensa Airport there is no suitable transportation