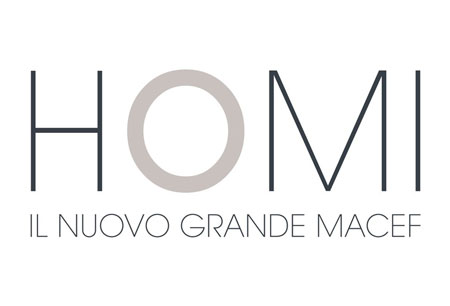 MILANO HOME
Milan, Italy
Book Hotel Online for MILANO HOME
Book Now
A Brief Overview of HOMI Milano
HOMI Milano opens its doors in Milan, Italy as a rejuvenated and brand new project that celebrates interior design and upscale home décor in a way you've never seen before. The international trade fair presents visitors to the most stylish, bold and original design decision for the home. You'll see a new way to experience the dining table, home textile and decorative pieces. HOMI Milano is the fresh perspective on what a home can be. Open to professionals only, it creates a lively atmosphere where you can build brand recognition and strengthen your position.
GETA ltd specialises in hotel accommodation for exhibitions and works all over the world. We've sent thousands of exhibitors to the biggest trade shows and know how to plan the perfect business trip. A large database of hotels in Milan ensures you always find the most affordable hotel rates during HOMI Milano. Tell us your budget and leave your hotel reservation to us! Our team is on standby to handle any request and GETA ltd offers a variety of other travel services.
Whether you are travelling with a few people or in a large group, you stay in a comfortable hotel close to Fiera Milano. Keep your commute short and your expenses to a minimum!
Why Your Visit Is Worth It
HOMI Milano makes perfect sense for any manufacturer and service provider, who looks to enter new markets and receive attention from significant buyers. The focus on upscale home décor pulls in a high volume of qualified buyers with bigger budgets. The fair is the beating heart of Europe and generates strong business every single edition.
All costs to rent space and travel can quickly be earned back in the form of sales leads. Here are the numbers from the last live edition:
1400+ exhibitors at HOMI Milano
81,000+ sq m of exhibition area
56,000+ visitors
Industry Relevance
HOMI Milan, also known as MILANO HOME, is an internationally recognised trade fair for the interior design and upscale home décor sectors, held twice a year at Fiera Milano in Milan. The event has been held under different names and formats since 1964, but the current version of the trade fair emerged recently. Today, HOMI Milan has its own personal philosophy and values - authenticity, originality, quality and innovation.
It aims to present genuine and distinctive products, highlighting the expertise and craftsmanship behind them. Attention to detail and a selection of products and services that prioritise customer care and satisfaction are key aspects of the fair. HOMI Milan also emphasises the importance of customization and innovation in meeting the evolving needs of end customers. With rich product offerings divided into 10 distinct areas, HOMI Milan covers every aspect of contemporary living, catering to the diverse needs and lifestyles of individuals.
The exhibition areas at HOMI Milan include living habits, fragrances & personal care, gift & events, kid style, hobby & work, home wellness, fashion & jewels, garden & outdoor, home textiles, and concept lab. Each area focuses on different aspects of home decor and design, offering a wide range of products and solutions. HOMI Milan serves as a platform that connects people with their homes and lifestyles, providing inspiration and concepts for both indoor and outdoor settings. The fair explores multi-cultural themes and offers solutions for enhanced experiences and wellness in various nuances.
Sustainability is a big topic within interior design circles, which is why HOMI Milan partners with Raremood.it to curate the Green Circle special area. The goal is to bring attention to alternative, little known products that are no less worthy of being recognised for their quality and meeting the list of 'green' characteristics. Organisers are moved to shift their approach to purchasing consumer goods as beauty doesn't necessarily mean environmentally conscious or quality. Purchases will need to meet ESG criteria and SDGs of the UN.
The event is designed to be an experiential B2B project, dedicated to traditional and new stores, with the goal of enriching their product offerings with refined and unique items. It focuses on continuous interaction with the market and aims to build and strengthen relationships with key visitors. HOMI Milan achieves this through roadshows in major Italian regions and Mediterranean markets, events dedicated to interior decorators, a network of brand ambassadors, targeted meetings to identify specific visitor profiles and a customised incentive program for selected buyers.
By participating as an exhibitor at HOMI Milan, businesses have the opportunity to establish new partnerships with Italian and international partners, join an innovative community within the sector, and develop new business opportunities. The fair provides a platform for networking, discovering trends, and showcasing products to a professional audience, contributing to the growth and success of participating businesses in the home decor industry.
Who Are You Going to Meet?
The reason why HOMI Milan continues to grow and dominate the interior design industry is its appeal to a wide range of buyers that represent different industries and different sectors of the retail industry. You're in the right place to find the right audience and diversify your revenue stream. Here is who you'll meet:
Boutique
Specialised sales outlets
Organised distribution
Interior decorators
Hospitality
Buying office
International Distributors
Additional Value of Attending
Exhibiting at HOMI Milan offers a range of advantages for companies. This new trade fair project places a strong emphasis on rewarding product research and innovation, while also highlighting the unique skills and stories of exhibitors and retailers. Whether they are small companies or sector leaders, participants at HOMI Milan must share the fundamental values of originality, authenticity, quality, and innovation that form the core of the event's vision.
One of the key advantages for exhibitors is the opportunity to become a MILAN HOME Brand Ambassador. This selected network of ambassadors serves as constant communicators between the trade fair and the points of sale, both in Italy and abroad. Through their engagement, these brand ambassadors help showcase the latest news and developments to the most innovative stores, strengthening the relationships between exhibitors and retailers.
Past editions
HOMI - IL NUOVO GRANDE MACEF 2023
26.01.2023 - 29.01.2023
40%
of the exhibitors were from abroad
HOMI - IL NUOVO GRANDE MACEF 2022
16.09.2022 - 19.09.2022
40%
of exhibitors were from abroad
HOMI - IL NUOVO GRANDE MACEF 2022
11.03.2022 - 14.03.2022
HOMI - IL NUOVO GRANDE MACEF 2021
05.09.2021 - 08.09.2021
How to get to MILANO HOME

On Foot
from Milan Central Station - too far away
from Malpensa Airport - too far away

By Car
from Milan Central Station - 38 min car ride (17.4km)
from Malpensa Airport 39 min ride

By Public Transport
from Milano Centrale Railway Station take an RV train (2024 Torino Porta Nuova) fro 9 min to Rho Fiera Milano Station and then walk another 12 min
from Malpensa Airport there is no suitable transportation