HOMI - IL NUOVO GRANDE MACEF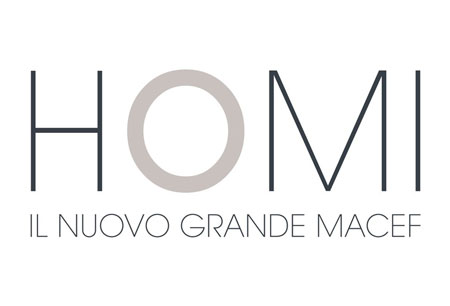 HOMI - IL NUOVO GRANDE MACEF
Italy , Milan
Book Online for HOMI - IL NUOVO GRANDE MACEF
Book Now
Covid-19 Event Update
HOMI's 2022 edition will be held at the Fiera Milano from September 16th to September 19th, 2022. The event will take place in a face-to-face format. At the venue, stringent COVID-19 safety measures will be implemented, including the mandatory presentation of health certificates. This includes proof of recovery certificates. Due to the instated travel restrictions, such documents must also be presented upon arrival in Italy. This applies to passengers arriving by plane as well as those arriving by ferry.
Introduction of HOMI
HOMI - IL NUOVO GRANDE MACEF returns to Milan, Italy with a grander and more diverse assortment of products encompassing arts, crafts and gifts for the home. Organizers are positive thousands will flock to the international trade show schedule for a four-day period. If you're attending the show, you might want to get started on your online hotel reservations early on and hire GETA ltd to book your rooms for you.
GETA ltd is the quickest and most convenient way to find HOMI - IL NUOVO GRANDE MACEF hotels suited to your needs. Instead of comparing hotel offers for hours on end, you have a whole team of professionals doing this for you. GETA ltd designs your business trip, so you save money on accommodation and have a strategic advantage in terms of location. Give us a price range, and we provide you with an offer you can't refuse. This way you have a better chance to score big at HOMI - IL NUOVO GRANDE MACEF. The event is split into 10 satellites covering living habits, home wellness, fragrances and personal care, fashion, gifts, garden, home textile, kid style, hobby and work, and the concept lab!
Past Editions
2021 Edition
The 2021 edition of HOMI occurred at Fiera Milano between 5.09 and 8.09.2021. It coincided with the Supersalone and the Milano Design Week. HOMI 2021 was in a hybrid format. It consisted of a physical exhibition complemented by a digital platform. The physical aspect of the event included strict COVID-19 safety measures. More than 300 brands from 22 countries participated in HOMI 2021. These included top brands, designers, start-ups and local enterprises. 30% of the exhibitors were from foreign countries. Among them were nations like France, Germany, Belgium, Sweden, South Korea and Indonesia. The Italian regions with the highest number of participants were Lombardy, Veneto, Piedmont, Puglia and Tuscany. One of the highlights of the event was the presentation of the "Ki-Life" project. Another event highlight was the various roads and special projects. This included two business areas: Home Boutique & Design and Retail Inspiration. Home Boutique & Design placed emphasis on high-quality manufacturing. It contained two subzones, Creazioni Italiane and World Designer. World Designer consisted of two areas: Fragrance Inspiration and Textile Inspiration. The 2021 edition also included eight thematic routes. These included Christmas and Promotional, PED, Green Home, Think Local and Homi Next. Among the main topics of the various meetings at the event were design and sustainability, Olfactory design and others.
Past editions
HOMI - IL NUOVO GRANDE MACEF 2022
11.03.2022 - 14.03.2022
HOMI - IL NUOVO GRANDE MACEF 2021
05.09.2021 - 08.09.2021
How to get to HOMI - IL NUOVO GRANDE MACEF

On Foot
from Milan Central Station - too far away
from Malpensa Airport - too far away

By Car
from Milan Central Station - 38 min car ride (17.4km)
from Malpensa Airport 39 min ride

By Public Transport
from Milano Centrale Railway Station take an RV train (2024 Torino Porta Nuova) fro 9 min to Rho Fiera Milano Station and then walk another 12 min
from Malpensa Airport there is no suitable transportation
Hotels
Venue