MIDO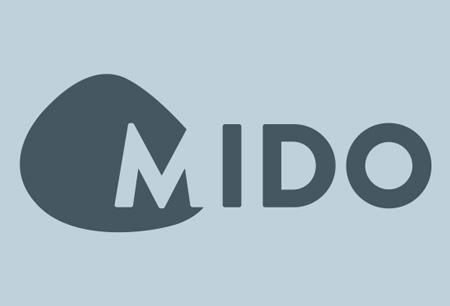 MIDO
Italy , Milan
Coronavirus Update Regarding MIDO
Due to the ongoing pandemic, the fair's 2022 edition has been postponed. The decision to postpone the event was made by the organizers to ensure that attendees can participate safely. They have also made this decision because of the current travel restrictions. The trade show will take place between April 30th and May 2nd. The event will be held in person, with a COVID-19 prevention plan in place. The safety measures will include precautions such as the 3G entry policy and the social distance regulation. Attendees must show before entry documents such as negative test results. They must also maintain a social distance of 1.5 metres at all times.
A Brief Overview of MIDO
Class, design, fashion and excellence all converge in MIDO – a vital international trade fair for the world of optics, optometry and ophthalmology. This event is making its way to Milan, Italy, for three days in February and is where the entirety of the eyewear industry in Europe and abroad congregates under one roof! You don't want to miss the exciting mix of fashion trends and news in science and technology that's served in a fashionable, high-end space.
GETA ltd has worked enough in Milan to know the best deals on online hotel reservation for trade fairs. We cater to every budget size and satisfy every preference in location, because we believe business travel should be affordable to many. You get a room that makes killer savings and cuts down on your commuting time. What's even better – all this is handled in a single work day. So come and leave your hotel accommodation for MIDO to us.
Why Your Visit Is Worth It
MIDO is truly one of the biggest events for ophthalmology and eyewear in the world. It sets records continuously and is unmissable, if you want to receive the due attention for your products. Exhibit at MIDO to raise your profile and earn great sales.
1300+ international exhibitors showcased at the event;
110 first-time exhibitors
59,000+ international trade visitors from 159 countries made the trip;
52,000 square metres of exhibition space.
Industry Relevance
The first edition of MIDO was held in 1970 at Rho Fiera Milano, which makes the approaching edition in 2020 the show's 50th anniversary! That's half a century of excellence and dedication to advancing optical technology and the fashionable aspects of eyewear. It's the perfect marriage of style and substance. The annual trade fair manages to cover the entire product spectrum from the materials, optics and optical instruments to spectacle frames, contact lenses and sports glasses. The exhibition space is divided in themed areas - Fashion district, Lenses, Design Lab, Lab Academy, Tech, MORE!, Press Village and FAiR East. We also want to highlight the fine programming that takes place at the event from the Otticlub to the BESTORE Award ceremony!
Who Are You Going to Meet?
Needless to say, MIDO creates a thriving community that comes from all sort of places. There are manufacturers and buyers, designers, entrepreneurs, opticians, ophthalmologists and the entire global eyewear supply chain – all gathered together for one event. That's impressive and gives you opportunities to build a professional network at all industry levels, which is not a chance to pass up on. The hosted buyers program has enabled for the top 150 buyers to be present at MIDO which is another major incentive to position your products at the trade fair.
Past editions
MIDO 2021
05.06.2021 - 07.06.2021
Edition was held digital to prevent the fast spread of COVID-19.
MIDO 2020
05.07.2020 - 07.07.2020
Cancelled because of COVID 19
MIDO 2019
23.02.2019 - 25.02.2019
MIDO 2018
24.02.2018 - 26.02.2018
How to get to MIDO

On Foot
from Milan Central Station - too far away
from Malpensa Airport - too far away

By Car
from Milan Central Station - 38 min car ride (17.4km)
from Malpensa Airport 39 min ride

By Public Transport
from Milano Centrale Railway Station take an RV train (2024 Torino Porta Nuova) fro 9 min to Rho Fiera Milano Station and then walk another 12 min
from Malpensa Airport there is no suitable transportation
Hotels
Venue