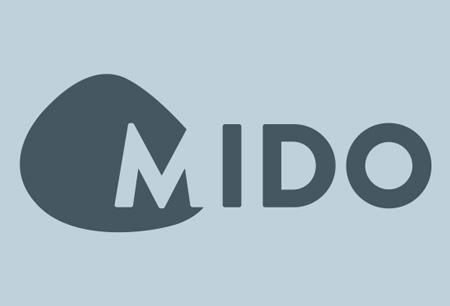 MIDO
Milan, Italy
Update Regarding MIDO
The fair's 2024 edition will take place between 03.02.2024 and 05.02.2024. The event will be held in person, without a Covid-19 prevention plan in place. This is because of the country's government removed the domestic pandemic-related restrictions. Arrivals from China should note that because of the implemented travel limitations, they will have to present upon arrival negative test results that are no older than 48 hours.
A Brief Overview of MIDO
Class, design, fashion, and excellence all converge in MIDO – a vital international trade fair for the world of optics, optometry, and ophthalmology. This event is making its way to Milan, Italy, for three days in February and is where the entirety of the eyewear industry in Europe and abroad congregates under one roof! You don't want to miss the exciting mix of fashion trends and news in science and technology that's served in a fashionable, high-end space.
GETA Ltd has over a decade of experience when it comes to accommodation for trade fairs. We know exactly what our clients look for in hotel rooms for MIDO. A great location, a good price and a quality experience. Tap into our database of hotels, hostels, and apartments in Milan to find the most affordable hotel rates for MIDO. Complete your hotel reservation within a single business day and build on top of your stay with our other bonus services. GETA Ltd accommodates groups of all sizes, and you're a short distance away from Fiera Milano. Commuting will take just a few minutes!
Why Your Visit Is Worth It?
MIDO is truly one of the biggest events for ophthalmology and eyewear in the world. It sets records continuously and is unmissable. All the key decision makers are there, and exhibitors make sure to prepare their new collections specifically for MIDO. That's how you create buzz, place products in the spotlight and generate sales leads. Exhibit at MIDO to raise your profile and grow your list of customers. Even during the pandemic, the trade fair performs incredibly well:
660+ international exhibitors from 45 countries showcased at the event;

22,000+ international trade visitors from 100+ countries made the trip;

52,000 square metres of exhibition space;

8 exhibition areas
Industry Relevance
The first edition of MIDO was held in 1970 at Fiera Milano! That's half a century of excellence and dedication to advancing optical technology, and tracking the current eyewear fashions in great detail. It's the perfect marriage of style and substance. The annual trade fair manages to cover the entire product spectrum from the materials, optics and optical instruments to spectacle frames, contact lenses and sports glasses. The exhibition space is divided in themed areas – Fashion district, Lenses, Design Lab, Lab Academy, Tech, MORE!, Press Village and FAiR East.
Following the steps of many other trade fairs and exhibitions, MIDO has taken a stance against climate change by adopting hard sustainable practices. Trade fairs, as a whole, create an incredible environmental and social impact. Organisers consider it their duty to embrace practices that limit the fair's impact on the world. Obtaining the ISO 20121 certification has become a central goal as well as raising awareness for exhibitors, suppliers, and visitors.
MIDO works towards building bridges between Western markets and Eastern manufacturers. The FAiR East area is specifically created for producers from China, Singapore, Taiwan, and South Korea. This way MIDO manages to introduce design sensibilities and approaches to buyers in the West, who might otherwise not discover what's happening in those corners of the world.
Who Are You Going to Meet?
Needless to say, MIDO creates a thriving community that comes from all corners of the world. Buyers can hope to see the collections and solutions of companies from France, Spain, Germany, Great Britain, Portugal, Greece, The Netherlands, Switzerland, United States, Israel, Brazil, India, Tunisia, Iran, South Africa and the United Arab Emirates. The product portfolio in particular has top brands like Mykita, Morel, Luxoticca, LINDBERG, INSPECS, ECO Ocean, Blackfin and Coco Song.
There are manufacturers and buyers, designers, entrepreneurs, opticians, ophthalmologists, and the entire global eyewear supply chain – all gathered together for one event. That's impressive and gives you opportunities to build a professional network at all industry levels, which is not a chance to pass up on. The hosted buyers program has enabled for the top 150 buyers to be present at MIDO which is another major incentive to position your products at the trade fair.
Additional Value of Attending
The pandemic has opened doors to the hybridization of trade events and MIDO hasn't missed the opportunity to incorporate digital solutions for all its attendees. Those unable to physically attend it now have ways to compensate via the B2B platform, which allows networking and communication among visitors and exhibitors. Most of the live content taking place during MIDO was also shown live on MIDOTV. That's 77 videos broadcast live on YouTube, which gathered quite the audience.
If you're a newcomer to the industry and have some groundbreaking ideas, then the Start Up area calls your name. It's here that new companies have a chance to showcase their eyewear collections to serious buyers. It's the perfect opportunity to distinguish yourself from other exhibitors and the Start Up area guarantees that the foot traffic you receive will be entirely targeted. Another place for innovations is the LAB ACADEMY. This dedicated space highlights the work of designers, who have specially been selected by a committee of experts. This is the future of eyewear!
MIDO has a developed information programme as well. Welcome to Otticlub! It's a congress hall for seminars, workshops, presentations, events, and conferences on vision and the optical sector. Only the most important names are contracted to speak, and there's programming in both English and Italian. Otticlub runs over the course of three days and you'll learn all about both the design trends (eyewear frames as an expression of style) and scientific advancements (ophthalmic lenses made with artificial intelligence; testing and management of myopia).
Past editions
MIDO 2023
04.02.2023 - 06.02.2023
80%
of visitors were from Europe
60%
increase in visitor attendance compared to 2022
72%
of exhibitors were from abroad
380+
Media representatives
MIDO 2022
30.04.2022 - 02.05.2022
MIDO 2021
05.06.2021 - 07.06.2021
Edition was held digital to prevent the fast spread of COVID-19.
MIDO 2020
05.07.2020 - 07.07.2020
Cancelled because of COVID 19
MIDO 2019
23.02.2019 - 25.02.2019
How to get to MIDO

On Foot
from Milan Central Station - too far away
from Malpensa Airport - too far away

By Car
from Milan Central Station - 38 min car ride (17.4km)
from Malpensa Airport 39 min ride

By Public Transport
from Milano Centrale Railway Station take an RV train (2024 Torino Porta Nuova) fro 9 min to Rho Fiera Milano Station and then walk another 12 min
from Malpensa Airport there is no suitable transportation