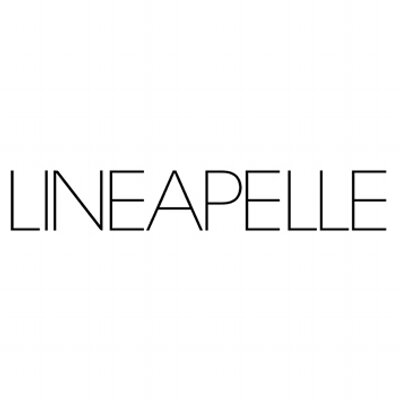 LINEAPELLE
Milan, Italy
Book Hotel Online for LINEAPELLE
Book Now
Event Update
The 2024 edition of LINEAPELLE will be hosted between 20.02.2024 and 22.02.2024 in Fiera Milano Rho. The hosting location will not feature Covid-19 safety precautions. This is due to the removal of the country's pandemic-relate limitations.
A Brief Overview of LINEAPELLE
LINEAPELLE is the definitive international exhibition for leather, accessories, fabrics, synthetics, components and models in Europe. Visitors travel to Milan, Italy – one of the world's most vibrant fashion capitals – to experience the full breadth of products as presented by world leaders. The event exerts global influence and its editions echo throughout the future collections of the best designers in the world. You don't dare to miss it.
Land the perfect deals during LINEAPELLE and make killer savings on your business trip. We're experienced when it comes to accommodation for trade fairs and work at every price point. Come find the best hotel prices in all of Milan, whether you're travelling in a small group or a large party of over twenty people. Our team makes sure your hotel booking connects you to public transport. Enjoy a productive visit to LINEAPELLE with a reservation for a hotel close to Fiera Milano. Come to GETA ltd with all your travel needs.
Our team takes care of you every step of the way from the moment you land to the moment you leave. This includes airport transfers, rent-a-cars and booking meeting rooms.
Why Your Visit Is Worth It
After two muted editions in 2022, reflecting the pandemic's chokehold on the industry in addition to the economic slump caused by the war in Ukraine, LINEAPELLE has clearly demonstrated its staying power with a fantastic turnout in 2023. The fashion fair is back in business with booming numbers, empowering exhibitors to form valuable connections to buyers and generating sales leads. Have a look at the improved numbers:
1161 international exhibitors representing 42 countries
24,000 international buyers
Industry Relevance
LINEAPELLE holds the title as the number 1 trade fair for the leather industry in Italy and has in its 40-year history managed to become a central meeting point for some of the biggest names in the fashion industry. Its editions, always highly anticipated, take place twice a year in February and September at Fiera Milano. Since its establishment in 1980, LINEAPELLE has played a pivotal role in showcasing the latest collections and trends for the upcoming seasons, making it a must-attend event for professionals in the industry.
At LINEAPELLE, exhibitors from around the world gather to present their innovative samples, finished leather products, accessories, components, synthetics, and textiles. The trade fair covers a wide range of sectors including shoes, bags, leather goods, leather wear, upholstery, and car interiors. The focus of LINEAPELLE goes beyond mere aesthetics as it places great importance on creativity, quality, luxury and exclusivity, while also emphasising the ecological sustainability of the showcased products. Only collections from carefully selected exhibitors that meet these criteria are featured at LINEAPELLE.
The fair serves as a platform for professionals to connect, network, and discover the latest trends and innovations in the leather industry. In addition to the exhibition, LINEAPELLE offers various seminars that delve into the emerging trends and advancements in the field. These seminars provide valuable insights and knowledge to attendees, keeping them informed about the ever-evolving industry landscape.
One of the highlights of LINEAPELLE is its Trend Areas, which showcase over 2,000 products across multiple pavilions within the venue. Here, visitors can explore a vast array of leather goods and witness product premieres, fashion shows and workshops. These activities not only provide a comprehensive overview of the industry's offerings but also serve as a source of inspiration for designers, manufacturers and retailers. In fact, it's the place where trends are born.
LINEAPELLE hosts the Fashion Trends Conferences, which feature lectures and presentations on essential topics related to the leather industry. These conferences offer a thorough analysis of the mega trends in fashion, technological advancements and market dynamics. Conducted in both English and Italian, the conferences cater to an international audience and provide a platform for knowledge exchange and discussion.
LINEAPELLE's significance lies in its ability to bring together professionals from different sectors of the leather industry. By showcasing high-quality Made-In-Italy leather goods and promoting sustainability, LINEAPELLE reinforces Italy's reputation as a leader in the global leather market.
Who Are You Going to Meet?
LINEAPELLE features some exceptional brands on its exhibition floors. You'll be in the company of Goldenplast, Eurosoul, C.D.C, Faro Italia, Formeidee, Frasson, Goretti, Stamp Foil, Tencilo Vietnam, Bolfex, KATY, RIRI and Swarovski. Over 60% of all exhibitions are Italian and the rest are foreign brands. The focus of the exhibition is still on the Made-In-Italy product assortments.
The distribution of visitors is roughly the same as 41% of visitors arrived from abroad (a return to pre-pandemic levels of internationality). Europe is still best represented with buyers travelling from Germany, Spain, France, Portugal, the United Kingdom and the Netherlands. LINEAPELLE also boasts a solid following in Turkey, Japan, South Korea and China.
In terms of who attends. The professional audience at the exhibition is varied. You meet with a lot of designers, brands, manufacturers, agents and also students. Fashion institutes and other schools are able to register with LINEAPELLE to grant their students access to the event.
Additional Value of Attending
Introducing MIPEL Lab, the innovative and revolutionary physical and digital platform that serves as the ultimate meeting point between supply and demand for Italian leather goods production. Luxury brands, designers and private labels now have a single, comprehensive destination to discover and connect with Italian leather goods manufacturers that perfectly align with their specific requirements.
MIPEL Lab stands as an exclusive club that only grants admission to verified and validated Italian producers of excellence. This ensures that anyone seeking to produce high-quality Italian leather goods can trust and rely on the manufacturers associated with MIPEL Lab. By bringing together top Italian manufacturers and international brands, this collaboration creates a synergy that fosters growth and success for both parties.
The MIPEL Lab exhibition, born out of the collaboration of Assopellettieri and Lineapelle, has seen tremendous success in its previous editions and will now take place alongside LINEAPELLE as part of its programming. The platform's physical and digital presence provides a seamless experience for both exhibitors and attendees. The combination of the physical exhibition space at LINEAPELLE and the accessible digital platform ensures that participants can connect, engage and explore opportunities beyond geographical boundaries.
Past editions
LINEAPELLE 2023
19.09.2023 - 21.09.2023
LINEAPELLE 2023
21.02.2023 - 23.02.2023
LINEAPELLE 2022
20.09.2022 - 22.09.2022
32%
increase in visitor attendance compared to February edition
73%
increase in foreign visitor attendance
LINEAPELLE 2022
22.02.2022 - 24.02.2022
LINEAPELLE 2021
22.09.2021 - 24.09.2021
70+
Represented countries
How to get to LINEAPELLE

On Foot
from Milan Central Station - too far away
from Malpensa Airport - too far away

By Car
from Milan Central Station - 38 min car ride (17.4km)
from Malpensa Airport 39 min ride

By Public Transport
from Milano Centrale Railway Station take an RV train (2024 Torino Porta Nuova) fro 9 min to Rho Fiera Milano Station and then walk another 12 min
from Malpensa Airport there is no suitable transportation