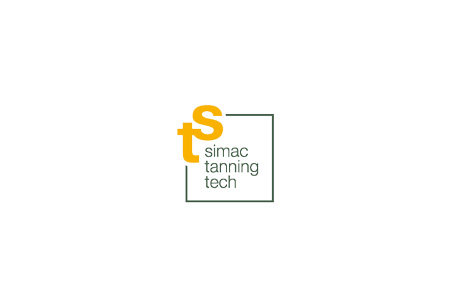 Simac Tanning Tech
Milan, Italy
Book Hotel Online for Simac Tanning Tech
Book Now
Event Update
Simac Tanning Tech 2024 will be hosted as a live trade show between 17.09.2024 and 19.09.2024. The hosting location, Fiera Milano Rho, will not feature Covid-19 safety precautions. This is due to the removal of the country's pandemic-related limitations.
A Brief Overview of Simac Tanning Tech
Simac Tanning Tech has been an essential event for the leather and leather goods market in Italy for the past 50 years. The international trade show brings to Milan, Italy a full product portfolio of technologies and machinery for the footwear, leather goods and tanning industries. From materials to processing to finished goods, you'll see every link in the supply chain and come face to face with high-rolling buyers. Your participation opens you to new markets over the world and boosts sales lead generation!
Book a hotel room for Simac Tanning Tech early so that you take full advantage of special deals and promotions. GETA ltd has worked in Milan for years and knows the city inside and out. Do you want affordable accommodation? Or a high-end hotel? We know just the place. Always within your price range. Always close to Fiera Milano. You get exactly what you want without having to commute a long distance every day. Large groups are more than welcome.
GETA ltd books your hotel reservation for Simac Tanning Tech in just a single business day. Aside from hotel accommodation for trade shows, we have a lot of bonus services! Count on us to arrange airport transfers and hire a team to build your exhibition stand.
Why Your Visit Is Worth It
Leather and leather goods have always been in high demand in the fashion industry and by the end consumer market. Simac Tanning Tech stays on top of current technological advancements and keeps its fingers on the pulse of consumer trends. A booth here allows you to position yourself in front of quality buyers and generate sales leads. Here are the numbers:
280 international exhibitors
13,000 sq. metres of exhibition space
86 nations represented
4000 accesses at ticket booths
57% growth from the 2021 edition
Industry Relevance
Simac Tanning Tech is a crucial showcase for the footwear, leather goods, and tanning industries that's located in the heart and soul of the fashion industry in Italy. Founded way back in 1973, the trade fair has established itself as the premier representative platform for the leather processing sector that continues to define the industry year after year in September. The event takes place at the renowned Fiera Milano, where visitors can explore the latest technologies and machinery that drive innovation and excellence in these industries in optimal conditions.
One of the standout features of Simac Tanning Tech is the opportunity to witness a wide array of machinery in action within the exhibition halls. This immersive experience allows attendees to observe the cutting-edge technologies that shape the production processes of footwear, leather goods and tanning. The event coincides with other significant fashion-related expos, creating a vibrant week filled with complementary events focused on finished fashion products like footwear, leather, leather goods and fur. The six other fairs in this group include DaTe, Micam, Mipel, The One Milano, Lineapelle and Homi Fashion&Jewels Exhibition.
Simac Tanning Tech attracts the most important manufacturers in the field. Exhibitors showcase a diverse range of offerings that includes machinery, chemical products, laboratory equipment and consumables. Visitors can explore the latest advancements in prototyping systems, automation, waste treatment systems, management and production cycle solutions, logistics, finished-product testing, conveyor systems, and various other aspects of the industry.
This trade show serves as a comprehensive platform for professionals to survey what's on the market and make large-scale purchases. Buyers can easily discover relevant products, see them in action and receive direct support from exhibitors. With its themed categories, Simac Tanning Tech allows participants to delve into specific areas of interest and make informed purchasing decisions. We can't stress enough how tactile and immersive the trade fair is. Product launches and demos are happening everywhere. What better to sell than give visitors the chance to see products perform in real-life conditions. Moreover, the event facilitates networking opportunities with industry experts and peers, fostering collaborations and knowledge exchange.
Simac Tanning Tech goes beyond the exhibition space by offering dedicated product pavilions, competitions, practical workshops and informative high-level conferences. These activities are what keep attendees coming back to Milan. You can't put a price on insights into emerging trends, best practices and the future course of the industry. Visitors stay at the forefront of technological advancements and gain a deeper understanding of the challenges and opportunities that shape the footwear, leather goods and tanning sectors.
Simac Tanning Tech stands as a vital platform for professionals within these industries, connecting them with leading manufacturers, suppliers, and experts. Through its comprehensive showcase, live demonstrations, and educational events, the fair fuels innovation, encourages collaboration, and drives the continuous development of the footwear, leather goods, and tanning sectors.
Who Are You Going to Meet?
Italian exhibitors come first when it comes to the level of internationality. After all, Simac Tanning Tech exists as a way to highlight the exceptional work done by Italian manufacturers. However, it needs to be said that the trade fair is a truly global phenomenon that reaches beyond Italy's nearest neighbours like Turkey, France, Germany, Portugal and Spain. As an exhibitor you'll showcase alongside companies from Brazil, Mexico, Spain and India. We can speak about a similar split of nationalities when we look at trade visitors.
Organisers have made sure that exhibitors are able to generate qualified sales leads that lead to very lucrative deals and partnerships in the long run. Big buyers and institutions travel from 16 countries in order to get a better sense of the current market offers. All this is accomplished thanks to the collaboration with ITA/ICE Agency. The only markets that were not represented were China as well as the countries involved in the Ukrainian conflict. Otherwise, Simac Tanning Tech opens its doors as wide as possible.
If we're to look at the roles of trade visitors, we'll see that the majority occupy high-ranking roles in their respective organisations in sales and upper management, going all the way to ownership. As a whole, the greater portion of visitors has purchasing power.
Past editions
Simac Tanning Tech 2023
19.09.2023 - 21.09.2023
Simac Tanning Tech 2022
20.09.2022 - 22.09.2022
13,000+
m2 of event space
Simac Tanning Tech 2021
22.09.2021 - 24.09.2021
How to get to Simac Tanning Tech

On Foot
from Milan Central Station - too far away
from Malpensa Airport - too far away

By Car
from Milan Central Station - 38 min car ride (17.4km)
from Malpensa Airport 39 min ride

By Public Transport
from Milano Centrale Railway Station take an RV train (2024 Torino Porta Nuova) fro 9 min to Rho Fiera Milano Station and then walk another 12 min
from Malpensa Airport there is no suitable transportation