the MICAM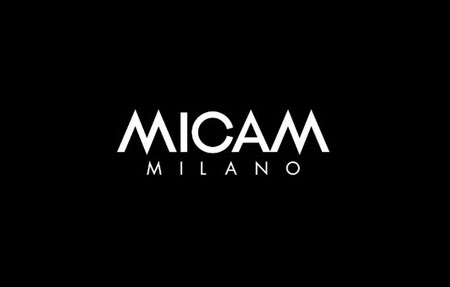 the MICAM
Italy , Milan
Covid-19 Update
MICAM Milano will return to Fiera Milano Rho from 18.09.2022 to 20.09.2022 as a live event. The edition will also feature the MICAM X, MICAM Milano's innovation hub. At MICAM X, leading speakers will analyse the newest opportunities and issues. The four main themes of MICAM X will be trends and materials, art fashion heritage and future, sustainability, and future retail. The newest COVID-19 preventative measures will be implemented at the live trade show's hosting site. The implementation of the pre-registration and 3G entry policy will be among the instated measures. As per the rule:
Before entering the trade show, participants must show 3G papers like a proof of recovery certificate. They must also register in advance and provide complete contact information, including their full names, addresses, and phone numbers. Due to the imposed travel restrictions, 3G papers must be presented prior to or upon arrival in Italy.
A Brief Overview of the MICAM
Make your mark in the world of shoes and footwear design with a booth at the MICAM – what is surely the most significant international footwear fair to grace Europe. It's here that top designers and brands determine the year's leading trends, facilitate the biggest deals, and allow you to share your experience with industry leaders. Milan, Italy is the natural choice to host this event and will certainly help raise your profile.
Why waste time and effort into finding your own hotels in Milan, when GETA ltd can arrange the ideal hotel accommodation for your visit to the MICAM. Our team works with you to ensure budget-optimised offers come your way for hotels close to the Fiera Milano Rho, which is certainly going to be the main goal for a lot of exhibitors and visitors. Leave all your queries to your very own personal travel assistant, who will cover every single detail!
Why Your Visit Is Worth It
In the fast-paced world of footwear, the MICAM gives exhibitors two solid reasons to attend – a direct spotlight on their collections that amplifies their reach, and excellent business conditions to move product to new regions effortlessly. Look at the average numbers this fair generates:
1400+ international exhibitors from 30+ countries showcased at the event;
45,000+ international trade visitors made the trip;
62,000 square metres of exhibition space used;
2000+ collections showcased.
Industry Relevance
the MICAM has been a household name among fashion professionals since 1969 and has grown not only to take the crown as the largest event in its category for Italy, but the world as well. What visitors can expect is access to the most visionary, fresh-from-the-production-line collections that are presented twice a year. Editions take place during February (covering the fall/winter fashions) and September (covering spring/summer) so that you have ample time to preview your products to interested buyers in advance to putting them in circulation. What helps the show retain its strong relevance is the inclusive product assortment that not only covers shoes for children, women and men, but also leather bags, leather clothing and leather accessories. All this available at Rho Fiera Milano!
Who Are You Going to Meet?
the MICAM is still an Italian affair through and through as roughly 800 exhibitors are Italian in nationality compared to the 600 international companies in its roster. The picture looks decisively different when we look towards trade visitors, where annually foreign nationals outnumber Italian industry insiders. Visitors are usually in high-powered positions with decision-making powers for their companies alongside any other businessmen that operate the processing chain and related industries, who wish to remain up to date with the latest market trends locally in Italy and the entire world. Exhibitors are also diverse in what they do and offer with trop brands involved in luxury, contemporary, active and cosmopolitan styles of footwear.
Past Editions
2021 Edition
The 2021 edition of MICAM was held between 19.09.2021 and 21.09.2021 under the motto #RESTARTTOGETHER. Both the organisers and participants felt that the restart of the event was a success that exceeded expectations. MICAM was held at the same time with the MIPEL and Haut-à-Porter exhibitions. Through the 2021 edition, the fashion industry was able to meet for the first time after the onset of the pandemic. A total of 22,274 professional visitors and 735 exhibitors participated in the trade fair. Many exhibitors chose to present new experimental designs, materials, shapes, and colours. This showed how important face-to-face communication is to the industry.
Past editions
the MICAM 2022
13.03.2022 - 15.03.2022
the MICAM 2021
19.09.2021 - 21.09.2021
60,000
SQ M of Exhibition Area
How to get to the MICAM

On Foot
from Milan Central Station - too far away
from Malpensa Airport - too far away

By Car
from Milan Central Station - 38 min car ride (17.4km)
from Malpensa Airport 39 min ride

By Public Transport
from Milano Centrale Railway Station take an RV train (2024 Torino Porta Nuova) fro 9 min to Rho Fiera Milano Station and then walk another 12 min
from Malpensa Airport there is no suitable transportation
Hotels
Venue