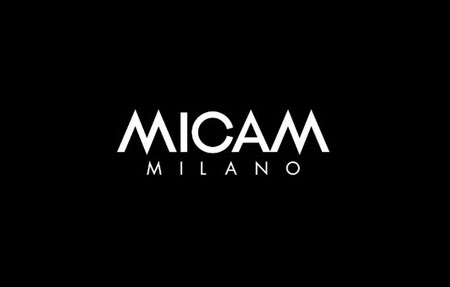 the MICAM
Milan, Italy
Book Hotel Online for the MICAM
Book Now
Update for the Event
MICAM Milano will return to Fiera Milano Rho from 17.09.2023 and 20.09.2023 as a live event. COVID-19 preventative measures will not be implemented at the live trade show's hosting site. This is because of the removal of the related national restrictions. Participants who travel from China should take into consideration that, because of the current travel limitations, they will be asked to present negative test results no older than 48 hours upon arrival. They might also be asked to undergo a coronavirus test on-site.
A Brief Overview of MICAM
Show your footwear collections alongside the top brands in the world at MICAM. It's the premier trade fair servicing the show and footwear industry and the chief meeting point for the community in Europe. It's here that top designers and brands determine the year's leading trends, facilitate the biggest deals, and allow you to network with industry leaders. Milan is already a fashion capital and a natural choice to host MICAM. A booth here will certainly help raise your profile.
It's always a race to book hotels during MICAM. GETA ltd makes sure you reach the best deals in Milan first! Our team works with groups as many as twenty just as easily as solo travellers, and accommodates budgets at all sizes. Have your pick from high-end suites and economy rooms. All you have to do is tell us what you expect in a hotel reservation. We handle the rest. A fine location is a must. Your hotel places you close to Fiera Milano Rho and public transport connections. In addition to a hotel booking for MICAM, GETA ltd provides many other services for a full business travel experience.
Why Your Visit Is Worth It
Fashion is a competitive, fast-paced industry. The footwear sector is no exception and MICAM is an effective platform to get noticed, generate buzz and create future opportunities. Everyone that comes expects only the latest trends and designs, so new collections find their home across the sea easily. Enjoy attention from the very top in terms of buyers. Here is what you can expect from the trade fair:
735

international exhibitors from 30+ countries;

22

,000+ international trade visitors made the trip;

62,000 square metres of exhibition space used;

2000+ collections showcased;

6

pavilions
Industry Relevance
MICAM has been a household name among fashion professionals since 1969 and has grown not only to take the crown as the largest event in its category for Italy, but the world as well. What visitors can expect is access to the most visionary, fresh-from-the-production-line collections that are presented twice a year. Editions take place during February (covering the fall/winter fashions) and September (covering spring/summer) so that you have ample time to preview your products to interested buyers in advance of putting them in circulation. What helps the show retain its strong relevance is the inclusive product assortment that not only covers shoes for children, women and men, but also leather bags, leather clothing and leather accessories. Overall products are displayed in these areas – Luxury, Contemporary, Everyday, Urban, Kids, Active, Street, Cosmopolitan, Accessories for shops, and the International Designers Area. The Emerging Designers area covers next generation creations from up-and-comers. All this available at Rho Fiera Milano!
The trade fair occupies a special, key place in the world of fashion as you can see in the September 2022 edition, which was organised in concert with six other fashion shows. The initiative was called #finallytogether and meant as a full-fledged restart of the fashion industry in Italy. Together with DaTE, Mipel, TheOneMilano, Lineapelle, HOMI Fashion&Jewels Exhibition and Simac Tanning Tech, MICAM reinvigorated not just buyers but designers and manufacturers, who have been wanting to come together again in full force. The synergy paid off as 3240 brands in total had a moment in the spotlight.
Who Are You Going to Meet?
MICAM is still an Italian affair through and through as most exhibitors are Italian in nationality compared to the international companies in its roster. The picture looks decisively different when we look towards the trade visitors, where annually foreign nationals outnumber Italian industry insiders.
Visitors are usually in high-powered positions with decision-making powers for their companies alongside any other businessmen that operate the processing chain and related industries, who wish to remain up to date with the latest market trends locally in Italy and the entire world. Exhibitors are also diverse in what they do and offer with trop brands involved in luxury, contemporary, active and cosmopolitan styles of footwear.
The quality of exhibitors is undeniable as you experience new offerings from Calzaturifico 4C di Cavarzan Lewis, AbiCalçados, Accatino, Laceys London, Lady Shoes di Giasi Elena, Mario Valentino, Maritan SPA, Minna Parikka and Miss Jara Savio.
Additional Value of Attendance
Catch a glimpse of the future beyond the upcoming seasonal themes by diverting your attention to the Emerging Designers area. This space is dedicated to 12 young designers, who are pushing the boundaries of footwear and presenting new equipment, new techniques and new perspectives. To be included in the area, you need to be approved by a dedicated jury working in fashion in various roles – stylists, fashion advisors, art directors, fashion photographers and company presidents.
In September 2022, the Emerging Designers area featured Scylia Chevaux (with her 10.2 brand), Mario Pini (with the AHDIID brand), Sergio Silva (with the EHONTE brand), Felipe Fiallo (with the FELIPE FIALLO brand), Dong Seon Lee and Giuliana Borzillo (with the ID-EIGHT brand), Salone Monet (with the SALONE MONET brand), Juan Giménez (with the SELVA brand), Akudo Iheakanwa (with the SHEKUDO brand), Elodie Verdan (with the SHOE SHOE brand), Sophie Pantet (with her SOPHIE BENEL PARIS brand), Manuela Esposito (with her SUCETTE brand) and Victoria André (with her VANDRELAAR brand).
In 2020, MICAM introduced an innovation Hub called MICAM X. The idea to share information and exchange knowledge across the entire value chain. The event consists of seminars, workshops, and innovative high-tech proposals, which aim to inform dealers in the fashion industry on what's new, style directions, viable new materials, sustainability and the future of retail. Organisers put in a lot of work to invite top speakers working in the fashion industry today, and cover as many relevant topics as possible. As an exhibitor, MICAM X provides invaluable resources to steer your business in the right direction.
With its unique, topical calendar of events, MICAM X is a debate about the unknowns of the future, looking for new ways of interpreting the revolutionary new developments that are changing the rules of the game.
Past editions
the MICAM 2023
17.09.2023 - 20.09.2023
49%
of exhibitors were from abroad
the MICAM 2023
19.02.2023 - 22.02.2023
25%
increase in participation compared to last edition
the MICAM 2022
18.09.2022 - 20.09.2022
the MICAM 2022
13.03.2022 - 15.03.2022
the MICAM 2021
19.09.2021 - 21.09.2021
60,000
SQ M of Exhibition Area
How to get to the MICAM

On Foot
from Milan Central Station - too far away
from Malpensa Airport - too far away

By Car
from Milan Central Station - 38 min car ride (17.4km)
from Malpensa Airport 39 min ride

By Public Transport
from Milano Centrale Railway Station take an RV train (2024 Torino Porta Nuova) fro 9 min to Rho Fiera Milano Station and then walk another 12 min
from Malpensa Airport there is no suitable transportation