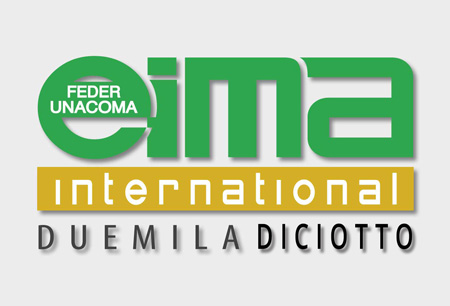 EIMA International
Bologna, Italy
Book Hotel Online for EIMA International
Book Now
Announcement for EIMA International
Good news for the agriculture industry, EIMA International's 2024 edition will be held from 06.11.2024 to 10.11.2024. EIMA will be held at the Bologna Fiere in Bologna, Italy. Due to the removal of the country's pandemic restrictions, Covid-19 health and safety precautions will not be implemented.
A Brief Overview of EIMA International
Southern Europe has been recognized worldwide for its incredibly flavourful fruits, vegetables and herbs, so it's no surprise that Italy hosts one of the longest-running trade fairs for agriculture and horticulture on the continent. We're talking about EIMA International, which takes place in Bologna and serves as a meeting place for the exchange of experience, showcasing the newest trends and handling business. It's an event not to be missed!
After you've bought tickets for the trade fair, getting a hotel is the next step. GETA ltd is here to place your hotel booking request on your behalf. We have strong connections to hotels in Bologna – both central areas and outskirts. Whatever location you prefer; we can secure it! We always seek locations that have good public transport connections to make your commute simple and efficient. Lastly, you, of course, receive the best prices on the market!
Why Your Visit Is Worth It
Business is won by those who show up to create personal connections and those who manage to stay in step with the times. EIMA International gives you both of these resources to not only grow in your own market but also expand to new horizons. Here's a look of statistics:
130,000+ square metres dedicated as exhibition space;
1700+ international exhibitors;
284,000+ international trade visitors;
Industry 4.0 presentations;
4 distinct salons – EIMA Components, EIMA Green, EIMA Energy and EIMA M.i.A.
Industry Relevance
The two biggest strengths EIMA International relies on are its longevity and portfolio of products. The trade fair was first held in 1969, making it among one of the oldest events of its kind in the world. Editions roll out every two years in Bologna, and by now there's a strong sense of community. Attendance lets you tap into an already existing network of professionals from all links in the value chain.
Back to the product portfolio, you see a wild mix of technology – forestry engineering, agricultural machinery, tractors, engines, soil cultivation machines, gardening tools, livestock farming, milking installations, plant protection, irrigation plants, harvesting machines and renewable energies. The exhibition floor features five thematic showcases.
EIMA Green brings the entire value chain associated with gardening and the groundskeeping of green areas. It's all about technologies and equipment associated with the maintenance of parks, sports facilities and public and private greens. Next is EIMA Components for components for agricultural mechanical engineering. This is the showcase with the widest appeal for buyers and features the most exhibitors in general.
At EIMA Energy, exhibitors examine technologies for the use of renewable energy resources of agricultural and forestry origins. You get everything you need in terms of the agro-energy supply chains in all production and environmental settings. What's important to note here is that there are a lot of live demonstrations that lead to a lot of sales leads, and attention from interested investors. As a whole, this showcase has the reputation of a source of highly qualified appointments.
EIMA idrotech focuses on technologies and plants for irrigation and management of water and has risen in importance over the last few years given water shortages and climate change. Finally, we have EIMA Digital, which tackles the processes of AI and automation. The next generation of advanced electronics are found here. The area defines the current chapter of modern agriculture with a rich assortment of IT and electronic applications.
Who Are You Going to Meet?
EIMA International has grown a strong international appeal and it shows. The audience hails from 150 countries, which is a new record for the trade fair itself. In terms of interest, there is a lot of presence from enthusiasts along with business visitors. Manufacturers, farmers, experts, researchers and organisations are some of the visitors that make their way to the proceedings. We can expect nothing less because programming becomes ever more involved in related fields of technology. EIMA Energy is the themed salon that's fully invested into adapting renewable energy resources of agricultural and forestry origin.
Additional Value of Attending
Do you happen to regularly innovate and advance your sector? Then you're the ideal candidate to enter the Technical Innovation Challenge that has been going since 1986. Only the most cutting-edge products are being showcased. There are no restrictions when it comes to who can enter. All exhibitors are eligible to submit their innovative machines, accessories or components, and get a chance to win the challenge and receive a lot more attention during the trade show. The award's seal of approval translates to improved sales and standing with buyers in the sector.
There are three Focus Areas that make it easier to enjoy the benefits of the trade show. The first is geared towards newcomers in the industry – EIMA Campus. The Campus features a lot of details on events that help farming. This is the area dedicated to universities and research facilities. You will be able to negotiate access to laboratories and instruments for having highly qualified human resources. The Campus is brought to you by the Italian Society of Agricultural Engineering and presents opportunities for students to learn about possible career paths in agriculture.
The next focus area is EIMA Desk, which is oriented towards practical skills. Visitors here are able to receive training. Over the course of EIMA international, visitors can sit through a variety of events that tackle a whole host of topical issues (public financial tenders, revision, bio-energy supply chains, and learners' licences and work opportunities for young people) and sit through live demonstrations. It's the area with the most added value in terms of knowledge and skill exchange.
Finally, there's EIMA MiA, short for Multifunctionality in agriculture. This is the newest addition to the focus areas with a debut in 2021. Multifunctionality in agriculture is a concept that's rapidly growing in importance for the industry as a whole and organisers are responding with a dedicated area to highlight the breakthroughs done here. Here's what you can hope to discover - preparation and maintenance of green areas, territorial arrangements and the fight against hydrogeological instability and environmental risk and conferences on multi-functionality issues.
Past editions
EIMA International 2022
09.11.2022 - 13.11.2022
EIMA International 2021
19.10.2021 - 23.10.2021
EIMA International 2020
11.11.2020 - 15.11.2020
Cancelled because of COVID 19
EIMA INTERNATIONAL 2018
07.11.2018 - 11.11.2018
How to get to EIMA International

On Foot
Bologna Guglielmo Marconi Airport – not advisable
Bologna Central Railway Station – 26 mins via Via Ferrarese

By Car
Bologna Guglielmo Marconi Airport – 10 mins via Tangenziale nord di Bologna
Bologna Central Railway Station – 8 mins via S.da Statale Porrettana/SS64

By Public Transport
Bologna Guglielmo Marconi Airport – 50 mins via transport 35 and then 944
Bologna Central Railway Station – 13 mins via transports 35 or 39