electronica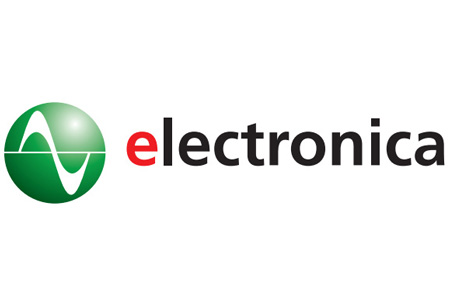 electronica
Germany, Munich
events::front.geta_event_venue
A Brief Overview of Electronica
Technology grows by leaps and bounds and affects every single industry. The electronics industry in particular has shown an impressive growth in recent years and Electronica reflects what's been happing at every level in the supply chain. The international trade fair keeps a tight hold on the full spectrum of electronic components, systems and applications, creating a crucial centre in Europe for trade, networking and development.
One thing to know about how to make business travel successful – find out where the best places to stay are. You need a professional hotel reservation for Electronica and GETA ltd is where you come to get it. Contact us and book a hotel in Munich near Messe München in a matter of hours. It's as simple as that and we always know how to deliver a deal that shaves off your costs!
Why Your Visit Is Worth It
You want concrete proof Electronica is the platform, on which to showcase your business? We have it in spades as we take a look at the extensive statistics the show keeps for itself to give you not only a sense of the scope, but the resources available to you:
80,000 international trade visitors from over 80 countries;
3,100 international exhibitors from over 50 countries;
17 halls;
16 forums including five new ones;
4 conferences, including a brand new addition.
Industry Relevance
Electronica is known around professional circles for its pedigree. Among other fairs, it's one of the oldest ones as it dates back to 1964 – the golden time for industrial development. Since then, the trade fair has tracked and influenced technological trends once every two years. Its home is Messe München, where visitors are exposed to a breathtaking portfolio of products and solutions. Booths and stands are dedicated to hybrid assemblies, hybrid modules, EP monitors, MEMS, metrology, high frequency components, prototyping, relays, resistors, application software, nano-systems, brakes, batteries. The list goes on much longer. Electronica also pushes the sector further as a concentration point of research and expertise supported by the extensive program that runs conferences and forums.
Who Are You Going to Meet?
It's needless to say that Electronica admits only professionals among its halls. More than that, the trade fair in particular stands out because it's a destination for national and international companies with sizeable budgets, whose movements create ripples across whole industries. We've to mention the industries as well. Electronica draws in operators from all consumer segments and user industries. Automotive, embedded, medical electronics and wireless technologies are just a sliver of the industries that are represented. As far as the professional background, visitors come from all levels – from developers to senior management.
Turn All Business Travel Into a Holiday
with a Team That Understands
What You Need