electronica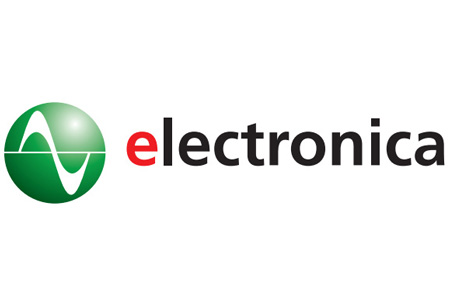 electronica
Germany , Munich
Event Update
Messe Munich GmbH has announced additional changes to the electronica 2022 schedule. The world-leading trade fair for electronics and technology has been postponed by another week for organisational purposes, as it coincided with Bauma 2022.
The new dates have been updated to November 15th—November 18th at Messe Munich. Guidelines and protocols from the government are what the exhibition centre will follow in ensuring participant safety during Covid-19. The live edition will bring visitors an incredible assortment of products and informative programming to restart the sector following the coronavirus pandemic.
A Brief Overview of Electronica
Technology grows by leaps and bounds and affects every single industry. The electronics industry in particular has shown an impressive growth in recent years, and electronica reflects what's been happening at every level in the supply chain. The international trade fair keeps a tight hold on the full spectrum of electronic components, systems and applications, creating a crucial centre in Europe for trade, networking and development.
There's only one thing you need to do to make your business trip a success – find the best hotel in the city you're visiting. Hire professionals to complete your hotel reservation for electronica and get you settled within one business day. GETA ltd is the one you need to get the best value at the lowest price. Contact us and book a hotel in Munich near Messe Munich at the most affordable rates on the market. GETA ltd works with every price point and provides you with apartments, hotels and hostels easily. It's as simple as that, and we always know how to deliver a deal that shaves off your costs!
Why Your Visit Is Worth It
You want concrete proof that electronica is the only platform that matters and will show off your business in the best light? We have it all as we take a look at the extensive statistics the show keeps on record. You'll be able to appreciate the sense of the scope and the resources available to you. The trade fair trip makes perfect financial sense as it's created to introduce supply to demand. Any cost is repaid thanks to:
80,000 international trade visitors from over 80 countries;
3,100 international exhibitors from over 50 countries;
17 halls;
16 forums, including five new ones;
4 conferences, including a brand-new addition.
Industry Relevance
Electronica is known around professional circles for its pedigree. Among other fairs, it is one of the oldest ones, as it dates back to 1964 – the golden time for industrial development. Since then, the trade fair has tracked and influenced technological trends once every two years. Its home is Messe Munich, where visitors are exposed to a breathtaking portfolio of products and solutions.
Booths and stands are dedicated to hybrid assemblies, hybrid modules, EP monitors, MEMS, metrology, high frequency components, prototyping, relays, resistors, application software, nano-systems, brakes, batteries. The list goes on much longer. Electronica also pushes the sector further as a concentration point of research and expertise, supported by the extensive program that runs conferences and forums.
The pandemic has created a very curious environment for the industry. The first year marked a fast drop in revenue, but the industry has since recovered in 2021 with an increase in revenue of 9.8% compared to 2020. This trend is predicted to continue to rise not just because of how consumers change their purchasing habits, but because of industry changes. Electrification and digitalization are the two megatrends everyone is talking about.
Who Are You Going to Meet?
It's needless to say that electronica admits only professionals among its halls. More than that, the trade fair in particular stands out because it's a destination for national and international companies with sizeable budgets, whose movements create ripples across whole industries. We've to mention the industries as well.
electronica draws in operators from all consumer segments and user industries. Automotive, embedded, medical electronics and wireless technologies are just a sliver of the industries that are represented. As far as the professional background, visitors come from all levels – from developers to senior management.
It's quite easy to see why you would have such strong attendance year after year. The halls feature stands from industry giants, who push innovation and create trends. You exhibit side by side with Arrow, Avnet, Bosch, Harting, Infineon, NXP Semiconductor, Phoenix Contact, Rohde und Schwarz, Samsung, Schweizer Electronic, STMicroelectronics, TDK Electronics and Würth.
The Additional Value of Attendance
Although business networking and pitching are the core of electronica, the trade fair has the best information programmes in the world – conferences, forums and social events. Perhaps one of the most useful for exhibitors and high-ranking professionals is the CEO Roundtable. Top CEOs like Jean-Marc Chery (STMicroelectronics), Dr. Gunther Kegel (Pepperl+Fuchs) and Dr. Reinhard (Infineon Technologies) share their views and experience. In 2020, the roundtable focused on how COVID-19 has reshaped the electronics industry.
The three conferences at electronica are the Automotive Conference, the Embedded Platforms Conference and the Wireless Congress: Systems & Applications. The conferences are high profile and attract major speakers from global leaders like Bosch, Cariad, NXP, Vitesco and Wolfspeed. Each conference features technology presentations and talks on a variety of topics relevant for the future of the industry.
In 2022, the main theme for the Automotive Conference will be about smart cars and strategies on how to turn vehicles into IoT devices with an electric drive. This is considered the biggest transformation in the automotive industry and it's so important that these discussions are held at electronica.
The Outlook for 2022
It's time to get started on your plans for electronica 2022, which is going to shake things up as the first edition of the international trade show to be held live after the beginning of the pandemic. The industry is ready and willing to meet in person once again and do business. Organisers will definitely make that happen in many creative ways across all segments of the professional community. First, we have to mention that electronica has adopted a new motto - "Driving sustainable progress" – and will highlight the application of electronics in creating new sustainable technologies.
This brings us to the role of start-ups as the engine of change. The trade fair is partnering with Elektor on the start-up platform electronica Fast Forward. New companies get their moment in the spotlight to impress visitors and investors, and compete for the Fast Forward Award. If you're in need of fresh blood for your company, electronica addresses the shortage of skilled workers by creating the Careers platform. Newcomers can find the right fit for their next job. Recruiting on the platform is done both on site and digitally.
Past editions
electronica 2020
10.11.2020 - 13.11.2020
Edition was held digital to prevent the fast spread of COVID-19.
ELECTRONICA 2018
13.11.2018 - 16.11.2018
ELECTRONICA 2016
08.11.2016 - 11.11.2016
How to get to electronica

On Foot
45 min Bike ride from HBF

By Car
From Munich HBF ~30 min
From Munich International Aiport - 30 min

By Public Transport
From Munich HBF with U2 (13 stops) for 23 min to Station Messestadt West
From Munich International Aiport - S8 to Munich Daglfing Station /1 min transfer to Daglfing Bahnhof Ost/ and then with bus 183 to Messestadt West ~ 55 min
Hotels
Venue