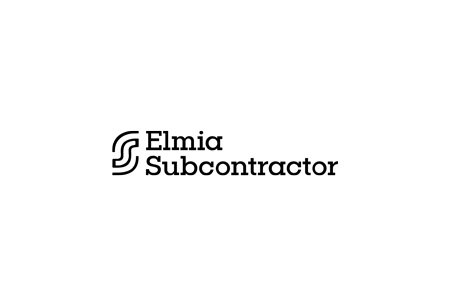 Elmia Subcontractor
Jönköping, Sweden
Book Hotel Online for Elmia Subcontractor
Book Now
Event Update
Elmia Subcontractor 2024 will occur as a live exhibition between 12.11.2024 and 14.11.2024. Strict Covid-19 prevention measures will not be implemented at the Elmia Exhibition Centre in Jonkoping, Sweden. This is because the country has removed its pandemic-related restrictions, including the ones affecting travel.
A Brief Overview of Elmia Subcontractor
Elmia Subcontractor is the international trade show dedicated to the immense and diverse field of subcontracting. It gathers professionals of the metal, rubber, plastic and engineering sectors into a place to discuss intersectionality as well as reveal the newest and best in industrial supplies. It's one of the definitive shows of its kind in Northern Europe with Jonkoping, Sweden serving as the host for every new edition.
Our team knows exactly where to look in order to present you with the most suitable hotel bookings for international fairs. Business travel is our forte and you can count on us to receive great hotel accommodation for Elmia Subcontractor at preferential prices. We have a large database of hotels in Jonkoping and find the lowest rates on the market at any price point. Access to public transport is guaranteed. You make terrific savings and spend less time commuting to the Elmia Exhibition Centre. GETA ltd plans your entire business trip and assists in everything from booking meeting facilities to organising airport transfers.
Why Your Visit Is Worth It
Subcontracting branches off into several skill-specific trades and to have an entire trade fair that unites related professionals under one roof empowers exhibitors to reach out to influential buyers from around the world. The convenience draws in clients with sizeable budgets, attracted to access to so many professionals. You can see this reflected in the numbers:
1200 international exhibitors are set to demonstrate their products and services;

30 countries represented;

15,000 international trade visitors are projected to attend.
Industry Relevance
Before we delve deep into the focus of Elmia Subcontractor, we want to tell you about its history so you get a better understanding of the trade show. The very first edition was held back in 1975 at the Elmia Exhibition Centre and since then it's been occurring once every year early in winter.
Open only to a professional audience, the show marries a business mindset with a focus on technical innovation across the entire supply chain. Product categories feature machine tools, machine components, machinery components, manufacturing processes, assembly equipment, raw materials, semi-finished goods, connection equipment and electronics components among others. It's the perfect opportunity to stimulate sales numbers and research which markets are open to you.
The subcontractor industry is the first to respond to technological innovations and manufacturing needs, which is why Elmia Subcontractor is of such high value. You're immersed in the world of new trends, new products, innovative materials and new solutions. Organisers keep their eyes set on the future of the industry. The last live edition determined four core themes (smart industry, sustainability, skills and collaboration), which will be the foundation of what's to come in the next chapter of Elmia Subcontractor.
It also makes perfect sense to showcase in Sweden since the Swedish market is one of the most developed worldwide. Sweden is a highly developed industrial nation and high-tech manufacturing has been a strong growing market. If you're looking to close important deals, this is where you'd get the most since Volvo, ABB, Ericsson, Atlas Copco, Scania and SKF are all looking for new subcontractors.
Who Are You Going to Meet?
Elmia Subcontractor has a stronger hold over European markets as exhibitors are often from the host country (Sweden) along with Portugal, Poland, Denmark, Finland, Hungary. Overall, the trade show is the primary meeting point for professionals on the territory of Europe. When it comes to who you are meeting, senior buyers come from the world of automotive, cleantech, information and communication technology (ICT), telecom, life science, materials technology and mining industries.
Volvo Car Corporation, FM Mattson Mora Group AB, Inxide, FKG and GT Prototypes are some of the companies to have sent representatives to survey the program. But if you think that the trade show is only a place for corporate giants, think again. Organisers at Elmia Subcontractor have added Ignite Elmia – a matchmaking feature that puts startups into the spotlight and connects them to established vendors.
Additional Value of Attending
The exhibitors pioneering smart technical solutions enter the spotlight at the Subcontractor Tech Arena. The special exhibition area examines what the current generation of digital technologies and smart tech can contribute to the subcontractor industry. Digitisation has been a long time coming with the rise of connected technologies and streamlining processes.
The arena highlights the work done by Swedish companies, which are pushing the envelope. The 2022 edition features equipment and solutions from ChainTraced, Norditech, Empir, Warpin Media, Sansera, Prognos Tailored, Produktion2030, STILRIDE and even Linné University.
The other major planned event here is the Subcontractor InnoDex arena, which combines modern products with lectures and an illuminating programme. It's here you discover everything from the most innovative designs to new material that are ready to take over the industry by storm. There's interest from product developers, design engineers and designers. The themes for 2022 have been selected – Materials for Green Energy, Circular Materials for Future Mobility and Design, Smart and Digital Materials, and Additive High-Tech Applications.
Experts will talk at length about the digital process chain, high-advanced materials for a circular and digital industry, the future of electrified mobility and sustainable printed electronics and paper batteries. It's definitely not to be missed.
Buyers interested in cutting-edge materials can sign up for the Materials Walk led by Dr. Sascha Peters, an expert in the field of material development. Buyers have the chance to meet with the manufacturers pioneering new concepts, learn about the materials and background facts. Each day has its own theme. This year they are Smart and Digital Materials, Circular Materials for Future Mobility and Design and Additive High-Tech Application.
Finally, we have a brand new format addition for the 2022 edition. Elmia Subcontractor has now created a dedicated space for sustainable production and sustainable products. The Subcontractor Sustainability Arena looks into circularity, climate neutrality, resilience and competitiveness. This is where companies doing groundbreaking work in offsetting pollution showcase their progress and search for financing and partnerships.
Past editions
Elmia Subcontractor 2023
14.11.2023 - 16.11.2023
Elmia Subcontractor 2022
15.11.2022 - 17.11.2022
Elmia Subcontractor 2021
09.11.2021 - 12.11.2021
Elmia Subcontractor 2020
10.11.2020 - 13.11.2020
Cancelled because of COVID 19
Elmia Subcontractor 2019
12.11.2019 - 15.11.2019
17,860
SQ M of Exhibition Area
How to get to Elmia Subcontractor

On Foot
from Jönköping Resecentrum (central station) = 56 min walk (4.5km)

By Car
from Jönköping Resecentrum (central station) = 9 min drive (4.5km)
from Jönköping Airport = 14 min drive (14.7km)

By Public Transport
from Jönköping Resecentrum (central station) take either bus nr 1 or 18 for 10 stops to Rosenlundsbadet. From there you have additional 2 min walk to the entrance (total = 23 min)
from Jönköping Airport: go to bus stop Jönköping flygplats and take nr 27 to Jönköping Östra centrum (20 stations) from there switch to bus nr 1 fro another 8 stops. In 2 min walk you will be infront of the fair. (total = 53 min)