Elmia Exhibition Centre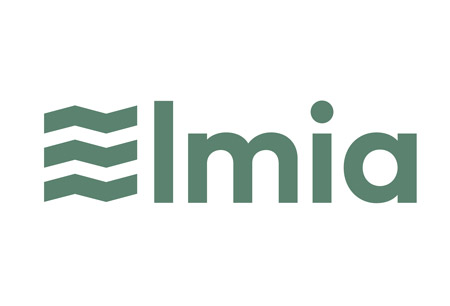 Elmia Exhibition Centre
Address:
Elmiavägen 11 554 54 Jönköping
About The Venue
Elmia Exhibition and Convention Centre is an exhibition centre that's based in Jönköping, Sweden and its roots go to the late 50s, where agricultural trade fairs were first being organised. As a result, the exhibition centre was built and opened in 1961 for agriculture trade fairs. Since then it's been extended and modernized to host a variety of trade fairs and exhibitions. The Elmia Exhibition and Convention Centre has a total territory of 300,000 m² (~3,229,000 sq. ft.), of which 34,000 m² (~483,000 sq. ft.) is indoor exhibition area that's divided into four exhibition halls. There's also a congress centre and concert hall attached to the complex, which can accommodate 2000 people.
Elmia Exhibition and Convention Centre, also known as Elmia AB, is the biggest centre of its kind in the Nordic region and as such is host to between 40 and 50 different fairs and other event the year round. Most of these events are local such as the Elmia Automation, Elmia Polymer, Elmia Truck, Elmia Agriculture and Elmia Nordic Future Transport Summit, but it's also home to some major international brands like Sportfiskemessan, Nordic Profile, Bilsport Performance & Custom Motor Show. One of the most notable events in the centre's history is the Dreamhack, which is widely regarded as the the biggest LAN party in the world, which on average generates 21,600 visitors. A sizeable area is devoted to parking and there are currently 6500 car spaces available for visitors at Elmia AB.
How to get to Elmia Exhibition Centre
from Jönköping Resecentrum (central station) = 56 min walk (4.5km)
from Jönköping Resecentrum (central station) = 9 min drive (4.5km)
from Jönköping Airport = 14 min drive (14.7km)
from Jönköping Resecentrum (central station) take either bus nr 1 or 18 for 10 stops to Rosenlundsbadet. From there you have additional 2 min walk to the entrance (total = 23 min)
from Jönköping Airport: go to bus stop Jönköping flygplats and take nr 27 to Jönköping Östra centrum (20 stations) from there switch to bus nr 1 fro another 8 stops. In 2 min walk you will be infront of the fair. (total = 53 min)
View Nearest Hotels
Hotels
Venue
GET A FREE QUOTE
Looking for a hotel accommodation for particular trade show or exhibition.
Send us a general enquiry and we will find the best options for you