EMO MILANO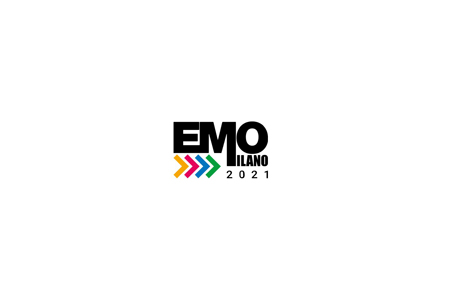 EMO MILANO
Italy, Milan
Good news for the machine tool industry, EMO Milano will be interpreting the industrial zeitgeist once again from 4 to 9 October, 2021 without delay. The trade fair will be held at the Milan Exhibition Centre in Milan, Italy, amidst strict, rigorous COVID-19 health and safety measures at the venue.
A Brief Overview of EMO
EMO is the only international trade show for the metalworking industry that you must pay attention to whenever it's one. It has the reputation as the World of Metalworking and for good reason. It's unrivaled in size and often reveals cutting-edge innovations that are transforming the industry as a whole. We're talking robotics, connected machines and the industrial Internet of Things.
It's not going to be a surprise to learn that EMO attracts a lot of visitors and exhibitors. This means a higher competition for hotel rooms in Milan and Hanover, depending on where EMO is held at any given time. Wherever you go, GETA ltd provides with high-quality hotel bookings for EMO ahead of time. No matter your budget size, you can expect a list with the top deals near exhibition grounds within a single work day.
Why Your Visit Is Worth It
You can't lose with a business trip to EMO. The international trade show presents companies with a large stage to boost popularity and appear in front of new buyers. There's a quick return on your investment thanks to just how many buyers with large budgets attend every edition:
2200+ international exhibitors from 40+ countries;
116,000+ international trade visitors from 140+ countries;
98% satisfaction rate;
72% of visitors have purchasing power;
Industry Relevance
EMO is a truly international event as it switches cities between Milan, Italy and Hanover, Germany – a perfect combination to capture new markets with every edition. In Milan, EMO is based at the Fiera Milano centre and in Hanover, Messe Hanover.
The trade show is organised every two years since 1975 and has become known as the biggest and most important event for the metalworking industry in the entire world. You can see this is the impressive product portfolio, which has all the major categories – components for flexible automation, CAD/CAM, sheet metal, wire and tube working machines, metal forming machines, quality management systems, control systems, coolants and lubricants, and manufacturing software. We also have to mention the support program which hosts events like a conference on robotics and a special Industry 4.0 area.
Who Are You Going to Meet?
EMO is a host to respected manufacturers and suppliers within the metalworking industry. Some of the names trade visitors can hope to encounter are Röhm, Dormer Pramet Germany, ongen Werkzeugtech-nik, Rollomatic SA, Haas Schleifmaschinen and Hiwin. EMO introduces supply to demand and covers a lot of ground.
As we've seen, there are visitors from over 140 countries and although European markets such as Germany, France, Sweden, Italy and the UK are still at the top Asia is making its mark. Over 23% of all visitors during last edition came from Japan, China, South Korea, India, Malaysia and Taiwan. There's a lot of buying power at EMO because there were orders placed, which were worth over 8 billion euros.
Past editions
EMO MILANO 2015
05.10.2015 - 10.10.2015
SQ M of Exhibition Area
290,000
How to get to EMO MILANO

On Foot
from Milan Central Station - too far away
from Malpensa Airport - too far away

By Car
from Milan Central Station - 38 min car ride (17.4km)
from Malpensa Airport 39 min ride

By Public Transport
from Milano Centrale Railway Station take an RV train (2024 Torino Porta Nuova) fro 9 min to Rho Fiera Milano Station and then walk another 12 min
from Malpensa Airport there is no suitable transportation
Hotels
Venue