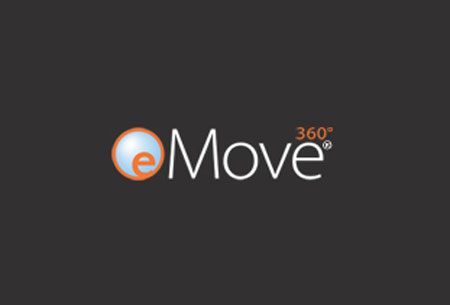 eMOVE360° EUROPE
Munich, Germany
Book Hotel Online for eMOVE360° EUROPE
Book Now
The Latest News
Messe Munich will host eMove360° EUROPE 2024. during the period of 15.10.2024 to 17.10.2024 The event will be held as a live trade show without stringent Covid-19 preventative measures in place. This is because the country has lifted its pandemic-related restrictions.
A Brief Overview of eMove360°
What are the capabilities of electric mobility right now? How far can human ingenuity and technology translate concepts of electric mobility into reality? eMove360° presents you the present and the future of electric and autonomous mobility, and it's glorious. Alternating between Berlin and Munich, this international trade show offers a full spectrum of mobility solutions. As a result, eMove360effectively cements itself as a must-see event in all of Europe.
The best thing to do after booking exhibition space is to find a hotel during eMove360°. GETA ltd is your guide to all the hottest deals in Berlin and Munich, wherever the trade fair travels. You can find affordable apartments, hotels and hostels in our database. We work quickly and complete your hotel reservation in a manner of hours. It's our mission to make business travel affordable so we accommodate every price point. Book hotels within walking distance from the exhibition centre and benefit from access to public transportation. Cut down commuting and spending.
GETA ltd assists clients in all aspects of their business trip. Just take a look at our list of services from airport transfers and rent-a-car to stand construction.
Why Your Visit Is Worth It
At eMove360° you have the right conditions to raise awareness about your brand and generate qualified sales leads. The benefits from exhibiting far outweigh the costs of travel and renting exhibition space. This highly specialised event guarantees the right kind of audience and all trade visitors are interested in making a purchase. Let's review some of the attendance numbers from the last live edition to see what we mean:
200+ international exhibitors from 19 countries

5280 international trade visitors
Industry Relevance
eMove360° is an annual international trade fair for electric mobility and autonomous driving that alternates between Munich and Berlin. Since its establishment in 2016, the event has become a significant gathering for developers, decision-makers, and providers in the e-Mobility industry. The primary focus of eMove360° is to showcase the latest technologies, developments and concepts related to electric vehicles, autonomous driving and their interaction with various systems. Exhibitors present cutting-edge advancements in vehicle-warning systems, assistance systems and fully or partially automated driving solutions.
The trade fair places a clear emphasis on charging infrastructure and energy solutions, battery technology, and e-mobility in the commercial vehicle sector. These topics are further explored in the eMove360° Future Mobility Conference, a high-tech conference held in parallel with the trade show over three days. In addition to these themes, eMove360° also highlights navigation systems, information and communication devices, and entertainment technologies for vehicles.
The fair caters to a wide range of professionals, including engineers, designers, retailers, fleet managers, workshops, and buyers. It also attracts decision makers from politics and municipalities who are keen on staying up to date with the latest developments in e-Mobility. Because so many professionals from different backgrounds unite under one roof, the trade fair has become a central hub for innovation and progress in terms of mobility.
Under the motto "Electric - Connected - Autonomous," eMove360° 2023 will gather visitors and exhibitors from Germany and around the world to dive deep into the ever-shifting world of electric mobility. The event offers a comprehensive experience, featuring conferences and workshops in parallel to innovative vehicle displays and test drives of various e-Mobility technologies. Notably, eMove360° is held concurrently with eCarTec, an international trade fair for electric and hybrid mobility, and Materialica, an international trade fair for lightweight construction in the context of new mobility. Together, this trio of fairs creates incredible synergy for interested buyers.
Renowned brands of the highest calibre (think CITEL and Vestel Germany) will be in attendance, contributing to the diverse range of expertise present at the fair. One of the highlights is the annual award shows: the eMove360° Award for Electric Mobility & Autonomous Driving and the MATERIALICA Design + Technology Award, providing recognition for outstanding work in the field.
eMove360° plays a vital role in bringing together key players and driving innovation in the e-Mobility and autonomous driving sectors. It serves as a platform for knowledge exchange, business opportunities and the exploration of the latest advancements, contributing to the advancement of sustainable and connected mobility solutions.
Who Are You Going to Meet?
eMove360° attracts a diverse range of visitors with a clear focus on B2B interactions. The event caters to two primary groups: professionals from the automotive and energy industry, including engineers, IT experts, and designers, and a wide range of professional users. Visitors generally have three goals – discover new products, reconnect with existing partners and male purchases.
The first group consists of individuals with technical expertise and a deep interest in advancements within the automotive and energy sectors. Engineers and IT experts attend eMove360° to stay abreast of the latest technological developments, explore what's happening in electric mobility and autonomous driving, and engage in discussions around emerging trends.
The second group comprises various professional users who have a stake in the e-Mobility field. Fleet managers, transportation companies and delivery services are among the key visitors as they seek to understand how electric and autonomous vehicles can enhance their operations and improve sustainability. Cities and communities attend the event to explore solutions for urban mobility, while sharing providers and tourism companies look for opportunities to integrate electric vehicles into their offerings. Electrical installers and operators of parking lots, service areas and gas stations also attend eMove360° to understand the changing landscape of charging infrastructure and energy solutions.
Additional Value of Attending
In terms of programming, the eMove360° Future Mobility Conference is what everyone's talking about and the primary source of new research, discoveries, reports and practical advice. Every year the top experts in the field take to the stage to relay their findings, knowledge and perspective. The most recent speakers include Steven Daelemans (Market Development manager Battery packaging EMEA @Covestro at Covestro NV), Petri Marjava (Head of Automotive at VAISALA Oyj - Corporation Head Office) and Duong-Van Nguyen (Head of ADAS (Senior IEEE) at Panasonic Automotive Systems Europe GmbH).
Past editions
eMOVE360° EUROPE 2023
17.10.2023 - 19.10.2023
eMOVE360° EUROPE 2022
05.10.2022 - 07.10.2022
52%
of exhibitors were from abroad
45%
of visitors were from abroad
eMOVE360° EUROPE 2021
16.11.2021 - 18.11.2021
eMove360° EUROPE 2020
20.10.2020 - 22.10.2020
Cancelled because of COVID 19
eMOVE360° EUROPE 2019
15.10.2019 - 17.10.2019
8,000
SQ M of Exhibition Area
How to get to eMOVE360° EUROPE

On Foot
45 min Bike ride from HBF

By Car
From Munich HBF ~30 min
From Munich International Aiport - 30 min

By Public Transport
From Munich HBF with U2 (13 stops) for 23 min to Station Messestadt West
From Munich International Aiport - S8 to Munich Daglfing Station /1 min transfer to Daglfing Bahnhof Ost/ and then with bus 183 to Messestadt West ~ 55 min