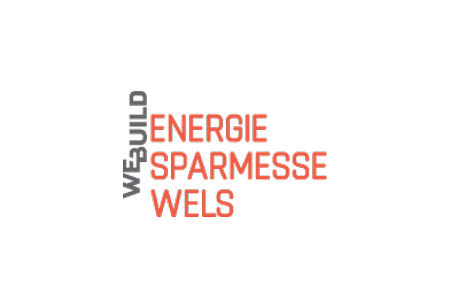 Energiesparmesse
Wels, Austria
Book Hotel Online for Energiesparmesse
Book Now
Event Update
Energiesparmess 2024 will be hosted as a live trade show between 08.03.2024 and 10.03.2024 in Messe Wels. The event site will not include Covid-19 safeguards because of the removal of the country's pandemic-related limitations.
A Brief Overview of Energiesparmesse
WEBUILD Energiesparmesse is Europe's primary trade show for renewable energies and energy efficiency. The international show is a constant source of innovation and breaks ground on what's come next in terms of technologies and solutions towards a greener future. You are in the perfect place to penetrate the wider market and exhibit side by side with industry leaders. The programme offers a packed schedule headlined by exceptional speakers.
Are you ready to travel to Wels? GETA ltd is your guide to all the best hotel rates in the city and always sends you the best deals. We accommodate budgets of all sizes, so you're in safe hands when it comes to making savings. Book hotels close to Messe Wels within a single day and enjoy a short commute. Our team makes sure you're well connected to public transport. GETA ltd also regularly works with larger groups. Think twenty people or more. We don't offer hotel reservations for WEBUILD Energiesparmesse only. Check out our portfolio of travel services from arranging airport transfers to building exhibition stands.
Why Your Visit Is Worth It
Exhibiting at WEBUILD Energiesparmesse is a quick return on investment. The trade fair has one major goal – sell. Exhibitors receive a lot of interest from serious buyers and you generate solid sales leads during your visit. Not to mention the level of professionals and specialists that regularly attend. You'll never miss an update on emerging technologies.
Here are the key data points from the last edition:
355 international exhibitors
68,000 visitors in total – professionals and the general public
21,600 international trade visitors
30,000 digital visitors after transitioning to a hybrid model
322 events & lectures
660 international conference participants
Industry Relevance
Established in 1986, WEBUILD Energiesparmesse is the leading trade show targeting the world of energy conservation in the context of construction, bathroom and energy. Over the course of five days, both professionals and the general public will gain access to a 260-degree overview of groundbreaking equipment, technology and services made available. Messe Wels plays host to the visionaries and pioneers that are fighting on the side of renewable energies, energy efficiency and sustainable and innovative construction.
WEBUILD has positioned itself as the starting point of a revolution in the construction and housing markets, which is where most of energy conservation needs to happen. The trade show is the ideal place for visitors who want to renovate or swap their old oil or gas heaters. Exhibitors are able to fully interact with end consumers and educate them on ways they can phase out fossil fuels. The simplest way to put it is – climate protection begins at home. Wels, Austria is known for being the energy capital of Europe, so it makes for the perfect host.
The trade show is divided into three major areas of interest:
Bathroom: fitting, bathtubs, furniture and furnishings, accessories, shower screens, sanitary facilities, installation technologies, smart solutions, water treatment, wellness facilities and hot tubs;
Building: alarm systems, construction floor coverings, insulation materials, prefab houses, advice & financing, facades, windows, wall dehumidification, smart home, sun protection;
Energy: lighting, energy consulting, electrical engineering, e-mobility, district heating, renewable energy boilers, solar systems, HVAC, smart home, solar cooling, storage and heat recovery;
With the damaging effects of climate change, WEBUILD holds even more importance as it's here that the general public and professional community are able to rethink how we live. It's committed to progress, innovation and a future worth living. There's already interest from the public as the overall demand for modern heating systems rose again in 2022 – a total of 17%, which is a brand new high. Innovations remain at the heart of the trade show. It's where start-ups come to showcase their latest creations. It's why the trade show has decided to move to a hybrid model in order to grab an even larger audience.
In the current geopolitical scenario of uncertainty, the question surrounding renewable energies, energy efficiency and security of supply cannot be ignored as the status quo is disturbed and may never go back to the way it once was. In addition, there are major challenges faced by cities, who have the biggest obstacles towards achieving energy security.
Who Are You Going to Meet?
WEBUILD is the meeting point between politics and business. Exhibitors gain access to all links in the value chain. On the professional side, you meet with representatives from politics, business, companies, guilds, chambers, public institutions, emergency organisations and associations. These are all people in high-ranking positions, who not only have purchasing power but great influence over the industry as a whole.
You'll be exhibiting side by side with companies like Novellini, HL Hutterer & Lechner, Austria Solarpro, CONFORM Badmöbel, Pellets Austria, Kronen Zeitung, Alpen Relax, SAGEDER, Buderus, Josef Steiner, Armstark and PREFA. Once the professional days are over, you have the opportunity to meet with end consumers and sell directly to them. The audience is mostly made of Austrians, though you do get international travellers from neighbouring countries.
Additional Value of Attending
Perhaps of biggest interest for professionals is the knowledge exchange that happens at WEBUILD Energiesparmesse. You're treated to so many special lectures and conferences that provide value beyond the professional contacts. The big-ticket programming items to keep an eye out include the European Pellet Conference, the Energy Efficiency Conference, the Conference "Smart E-Mobility" and the Conference "Young Energy Researchers".
Across the board, topics concern the Green Deal as it takes off, energy systems in transitions, the electrification of the heat market and mobility, hydrogen production, the critical role of heat pumps and the innovations surrounding ventilation technology in a post-pandemic world. Organisers have made sure that only the most qualified experts take the stage to dive deep into these trends.
Lastly, we should mention the innovation prize EnergieGenie 2023, which is handed to four stellar companies that bring the next generation of energy-efficient heating technologies, renewable energy generation and sustainable solutions for construction and renovation to the larger public. The award is decided by an independent jury of the heads of the business divisions of the Upper Austrian Energy Saving Association.
Past editions
Energiesparmesse 2023
03.03.2023 - 05.03.2023
Hybrid due to Covid-19: live + digital
Energiesparmesse 2022
08.04.2022 - 10.04.2022
Energiesparmesse 2021
26.02.2021 - 28.02.2021
Cancelled because of COVID-19.
Energiesparmesse 2020
06.03.2020 - 08.03.2020
ENERGIESPARMESSE 2019
01.03.2019 - 03.03.2019
How to get to Energiesparmesse

On Foot
Linz Airport – not advisable
Wels Railway Station – 26 mins via B1

By Car
Linz Airport – 30 mins via B1
Wels Railway Station – 7 mins via B1

By Public Transport
Linz Airport – not advisable
Wels Railway Station – 20 mins via 1