Enforce Tac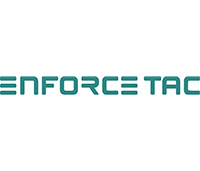 Enforce Tac
Germany , Nurnberg
Enforce Tac provides an in-depth view of the law enforcement and security sectors – technological advancements, best practices and current accomplishments. The exhibition is being staged with the leading experts and manufacturers in the fields and a refined audience consisting of the decision makers on a global scale. Ensure you have sorted your travel arrangements as early as possible with GETA ltd in charge of finding your room. Book your hotel through GETA ltd for convenience and comfort.
Years of working with all sorts of professionals on the road has helped us build a database of hotels that are available at affordable rates, close to the exhibition centre and connected to local public transport. This gives you an advantage when it comes to visiting the Enforce Tac and its numerous weapons and vehicles presentations. Among the products featured in the exhibition are items such as bullet-proof vests, stab proof vests, body armor, face shields, shields and helmets.
Ensure you leave a lasting mark on the Enforce Tac exhibition and trust GETA ltd with planning your business trip.
Past editions
Enforce Tac 2021
10.03.2021 - 11.03.2021
Cancelled because of COVID-19.
Enforce Tac 2020
01.09.2020 - 02.09.2020
Cancelled because of COVID-19.
ENFORCE TAC 2019
06.03.2019 - 07.03.2019
14,000
SQ M of Exhibition Area
ENFORCE TAC 2018
07.03.2018 - 08.03.2018
14,000
SQ M of Exhibition Area
How to get to Enforce Tac

On Foot
Nuremberg Airport – not advisable
Nuremberg Central Station – 1 hr via Allersberger Strasse

By Car
Nuremberg Airport – 30 mins via B4R
Nuremberg Central Station – 10 mins via Münchener Strasse

By Public Transport
Nuremberg Airport – 30 mins via U-Bahns U2 and U1
Nuremberg Central Station – 10 mins via U-Bahn U1
Hotels
Venue