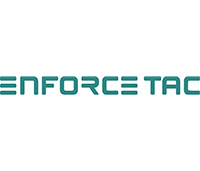 Enforce Tac
Nurnberg, Germany
Book Hotel Online for Enforce Tac
Book Now
Event Update
The Exhibition Center Nuremberg or Messe Nuremberg will host the2024 edition of Enforce Tac between 26.02.202 and 28.02.2024. The latest edition of the event will be held as a face-to-face trade show. The venue will not feature the latest coronavirus safeguards, because the country has lifted its pandemic-related restrictions.
A Brief Overview of Enforce Tac
Do you want to discover the next generation of security solutions? Enforce Tac meets your needs as an exhibitor and casts a spotlight on revolutionary technologies concerning personal equipment, technical equipment, optics, optronics and authority weapons. The trade fair is one of the most influential events for law enforcement, security and tactical solutions. The fair is a stellar platform for researching new products and placing orders. Nuremberg awaits!
GETA ltd has provided hotel accommodation for trade fairs for a decade and has sent thousands of exhibitors all over the world. We know all the good deals in Nuremberg and work at every price point. Do you want a luxury suite? Or do you prefer to make savings with an economy room? Our team sends you the most affordable hotel rates for Enforce Tac within your price range. Whether you're in a large group or travelling solo, you'll get a great room close to Messe Nuremberg. Your commute to the exhibition centre will take minutes.
Add one of our many other services from our catalogue to your hotel reservation for Enforce Tac for an even better business trip. Turn to us with inquiries about stand construction, rent-a-cars and airport transfers.
Why Your Visit Is Worth It
It's not an exaggeration to say that the entire world of wine comes together at Enforce Tac given the high level of internationality. Germany has been a preferred hub for innovation across the tech and manufacturing sectors, so Enforce Tac benefits greatly from this reputation in terms of visitors.
Exhibitors are quick to show their newest products and share their solutions to a highly specialised and qualified audience. Attending is worth the cost. The most recent edition managed to impress with its turnout:
540 international exhibitors

7235 international trade visitors

78 countries

22,400 sq. metres of exhibition space
Industry Relevance
Enforce Tac, the premier trade fair for law enforcement, security and tactical solutions, continues to be an instrumental event in the industry, offering unparalleled insights into cutting-edge technologies and mission-relevant solutions for internal and external security. Founded in 2012, this annual event has become a must-attend for professionals and experts in the field, gathering at the Messe Nuremberg to discover the latest innovations in vehicle technology, safety and law enforcement equipment.
One of the standout features of Enforce Tac is its clear focus and specialisation, which sets it apart on an international level. The trade fair caters specifically to the needs of government and military applications, presenting a comprehensive showcase of weapons, ammunition, personal equipment, and training systems. With an emphasis on precision and state-of-the-art knowledge, Enforce Tac has established itself as a benchmark event for industry experts and professionals to explore, network and develop promising opportunities.
The focal points of Enforce Tac encompass a wide array of topics critical to law enforcement and security agencies. Exhibitors showcase advancements in vehicle innovations, including unmanned systems (UxV), while thermal imaging, optics, and optronics technologies are presented for their applications in critical missions. The event also features informative workshops where trade visitors can learn from experienced police trainers, offering valuable insights into the latest developments and tactics.
Enforce Tac's significance lies not only in the scope of products and services it showcases but also in its ability to provide a dynamic and engaging experience for participants. The trade fair incorporates live demonstrations of practical applications in a dedicated demo area, allowing attendees to witness the capabilities of exhibited technologies firsthand. The expo is complemented by an extensive educational program that incorporates interactive presentations, seminars and the prestigious European Pilicetrainer Conference. The conference is remarkable for addressing the most current topics and challenges in the field.
For professionals in the law enforcement, security and tactical sectors, Enforce Tac stands as a critical event. With its commitment to excellence and dedication to fostering innovation, Enforce Tac continues to shape the future of the industry, making it a pivotal fixture in the calendar of security professionals worldwide.
Who Are You Going to Meet?
Enforce Tac is a revered industry meeting place for a very distinct audience—professionals based in government agencies with crucial security responsibilities and the armed forces. As they gather at the trade fair, they share a common goal: to enhance security measures, both domestically and throughout Europe. The atmosphere at Enforce Tac is discreet by design, fostering an environment where experts can exchange ideas and knowledge with the highest level of quality without drawing unnecessary attention to oneself.
The attendees of Enforce Tac form a dedicated community of professionals, driven by a passion for innovation and excellence in their field. For them, the trade fair is more than just a showcase of products; it is a platform where they can discover new cutting-edge solutions, explore novel technologies, and gain valuable insights from industry experts. As an exhibitor, you have a direct link to various international police forces, armed forces, the federal army, suppliers, consultants, manufacturers, border patrol and customs.
The scope of participants at Enforce Tac is truly international, attracting exhibitors from various countries. The event's reach extends to nations such as Austria, Belgium, Canada, Croatia, Czechia, Denmark, Finland, France, Germany, Greece, Hong Kong SAR China, Italy, Netherlands, Norway, Poland, Slovenia, Sweden, Switzerland, Turkey, United Arab Emirates, United Kingdom, and the United States. This global representation reinforces the significance of Enforce Tac as a critical meeting ground for security professionals worldwide. The division between German and foreign national visitors is evenly distributed with 52% of visitors in attendance travelling from outside the country. The countries with the most visitors include Switzerland, Austria, France, the UK, USA, France, Italy and the Netherlands among others.
As visitors navigate through the exhibition, they encounter an impressive roster of exhibitors, showcasing their cutting-edge products and services. Among the notable exhibitors are Carl Walther GmbH, renowned for their firearms, VECTED GmbH with its innovative offerings, RADAR 1957, specialising in tactical equipment, NO-NAIL BOXES for secure transportation solutions, and Atlantic Securities presenting their security systems. The list goes on to include Fjord Defence AS, NFM Group, and Solid Ground, each making unique contributions to the industry.
Past editions
Enforce Tac 2023
28.02.2023 - 01.03.2023
Hybrid due to Covid-19: live + digital
Enforce Tac 2022
01.03.2022 - 02.03.2022
Enforce Tac 2021
10.03.2021 - 11.03.2021
Cancelled because of COVID-19.
Enforce Tac 2020
01.09.2020 - 02.09.2020
Cancelled because of COVID-19.
ENFORCE TAC 2019
06.03.2019 - 07.03.2019
14,000
SQ M of Exhibition Area
How to get to Enforce Tac

On Foot
Nuremberg Airport – not advisable
Nuremberg Central Station – 1 hr via Allersberger Strasse

By Car
Nuremberg Airport – 30 mins via B4R
Nuremberg Central Station – 10 mins via Münchener Strasse

By Public Transport
Nuremberg Airport – 30 mins via U-Bahns U2 and U1
Nuremberg Central Station – 10 mins via U-Bahn U1