Enlit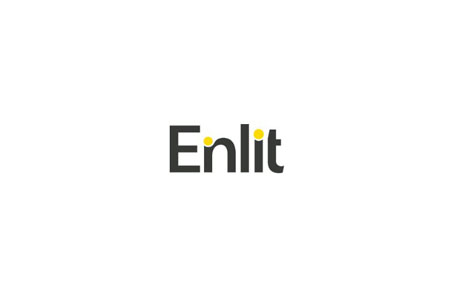 Enlit
Germany , Frankfurt am Main
Event Update
The 2022 edition of Enlit Europe will take place between 29.11.2022 and 01.12.2022. The edition will be held as a face-to-face event. Frankfurt Messe in Frankfurt, Germany is the preferred location. Attendees will be required to present vaccination certificates, recovery documents, or negative test results as part of the 3G entry policy. In addition to strict social distancing and mask-wearing regulations, the exhibition centre will have strict social distancing and mask-wearing regulations.
A Brief Overview of Enlit Europe
Do you seek to establish yourself in the world power industry? We recommend you book a booth at Enlit Europe – a crucial international exhibition tackling the current condition of the world's energy sector. It's an important meeting platform that sees ever increasing numbers of exhibitors and trade visitors. You're in the presence of the biggest buyers on the markets and high-powered experts that will unveil the latest industry news.
Successful business trips rely on your hotel accommodation. You need to save money on hotel rooms as well as be as close to the exhibition centre as possible. Close proximity to public transport is also crucial. With this in mind, GETA ltd scouts out the best hotel deals for the POWER-GEN EUROPE edition in Paris, France. You cut down on your commute and gain time and energy to better network and plan every day you're there. It's simple, easy and takes no time arrange where you and your team will stay!
Why Your Visit Is Worth It
One of the most important aspects of Enlit that directly contribute to your success as an exhibitor is how far the exhibition reaches geographically. You meet with everyone who is relevant in your niche from every single major market. Editions boast fantastic turnover as can be seen from last edition's data:
800+ international exhibitors showcased at the event;
18,000+ international trade visitors made the trip;
100+ countries represented.
Industry Relevance
Enlit exists since 1992 has been at the forefront of changes in policy, market trends and innovations in the conventional power sector. The event has been a global leader in its examination of news regarding Europe's installed thermal power base's After Market, the existing asset maintenance and decentralised generation. Together with European Utility Week, which are co-located at different venues around Europe, Enlit manages to provide depth and width to the entire power generation, distribution and digital transformation sector. This year programming is taking place at Paris expo Porte de Versailles, and is set to feature a conference illuminating sustainable solutions in the energy sector and how to better harness renewable energy sources.
Who Are You Going to Meet?
Enlit enjoys one of the most diverse audiences in the world. It's easy to say, because the list of fields and sectors that trade visitors come from is truly impressive. There's the usual suspects like utilities, independent power producers, government energy departments as well as electrical and electronic manufacturers, but there's also consulting firms, investment & finance companies, IT and software solutions providers, software developers and more. This is all due to the fact that POWER-GEN EUROPE is centered around innovations and bold visions for the future as reflected by its program. Core themes include offgrid and hybrid power solutions, digitalization and cybersecurity, and industrial cogeneration.
Past editions
Enlit 2021
30.11.2021 - 02.12.2021
Enlit 2020
27.10.2020 - 29.10.2020
Cancelled because of COVID 19
POWERGEN Europe 2019
12.11.2019 - 14.11.2019
How to get to Enlit

On Foot
From Hauptbahnhof - 20 min
From Fnakfurt Aiport - 35 min with a bike

By Car
From Frankfurt Main Station - 10 min
From Frankfurt Airport - 20 min

By Public Transport
From HBF S-Bahns with numbers 3, 4, 5 or 6 will all get you to Messe Frankfurt for 11 min
From Frankfurt Airport with ICE, S8 or S9 for 35 min to HBF and then S3, S4, S5 or S6 for 11 min
Hotels
Venue