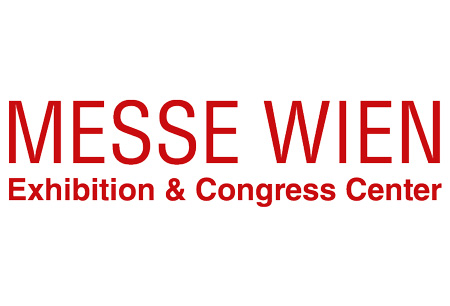 Messezentrum Vienna
Address:
Messeplatz 1, 1020 Vienna, Austria, Vienna,
Austria
About The Venue
The Messezentrum Vienna or Vienna Exhibition Center is one of Vienna's premier event venues. The complex consists of 3 main building and that many parking areas. The main buildings include 1 exhibition and 1 congress centre. There is also an office tower which serves as the landmark of the venue. The Messezentrum has a total exhibition area of 62 000 m2 and can accommodate up to 25000 people. This capacity is equal to 50000 visitors per day. Vienna Exhibition Centre hosts over 40 events per year. Several notable examples include the Austropharm and the Bauen & Energie Wien.
The Vienna Exhibition Center has a total of 62000 m2 of exhibition space. 55,000 m² of this space is located being in the exhibition centre while the remaining 7,000 m² is in the congress centre. The total area of the venue is 15 hectares. The venue has a total of 18 meeting areas distributed between the two main locations. The hosting site additionally has access to around 4000 parking space divided between 2 covered structures and a garage. The venue was redesigned in 2004 and is close to Vienna Airport.
How to get to Messezentrum Vienna
Vienna Airport - not advisable
Vienna International Bus terminal – 50 mins via Erdbergstraße
Vienna Airport – 20 mins via A4
Vienna International Bus terminal – 10 mins via Vorgartenstraßea
Vienna Airport – 25 mins via Bus VAL 3
Vienna International Bus terminal – 30 mins via transport 77A
View Nearest Hotels
Hotels
Venue
GET A FREE QUOTE
Looking for a hotel accommodation for particular trade show or exhibition.
Send us a general enquiry and we will find the best options for you