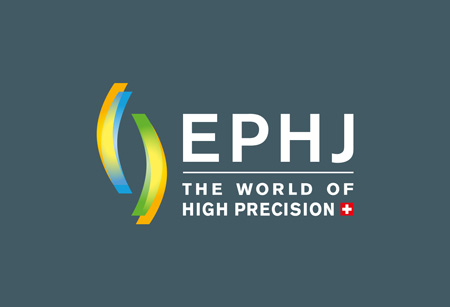 EPHJ-EPMT-SMT
Genève, Switzerland
Book Hotel Online for EPHJ-EPMT-SMT
Book Now
Event Update
EPHJ-EPMT-SMT 2024 will take place at Palexpo between 11.06.2024 and 14.06.2024. The hosting location, at present, will not feature strict Covid-19 safety measures due to the country removing the related state policies during the first months of 2022. Switzerland also does not have travel limitations in place. Organisers and government speakers have stated that they will continue to monitor the situation and adapt as necessary.
A Brief Introduction of EPHJ-EPMT-SMT
EPHJ-EPMT-SMT services the high-precision technology industry in Geneva, Switzerland. It's a major player in the world and a marketplace for big buyers to come and conduct business. What's special about this trade show is that it's a three-in-one concept, which creates bridges between the areas of watchmaking and jewellery, microtechnology and medical technology. The mission of the trade show is to create synergies between different fields.
If you seek affordable hotel rates for EPHJ-EPMT-SMT, then GETA ltd is the best source. We are well-established in Geneva, Switzerland and have options at every price point. Whether you want a budget-friendly hotel or an upscale suite, we're here to help. We cater to all group sizes and give you a list of the best deals in town within a day. Come early and have your pick from properties near Palexpo for a short commute. GETA ltd makes sure your business trip goes without a hitch and provides additional travel services. Do you need meeting rooms? We're here to book them for you. Want an airport transfer? Leave the details to us!
Why Your Visit Is Worth It
EPHJ-EPMT-SMT provides exhibitors with the right exposure to serious buyers and tech giants from across multiple industries. This is all due to the wide application of precision technologies in just about every field. Exhibitors are in the perfect position to generate sales leads, because:
800+ international exhibitors from 200 countries

20,000+ international trade visitors from 5 continents

96% of exhibitors are satisfied with the type of professional visitors

60%+ of exhibitors achieve their goals and close deals
Industry Relevance
Based in Palexpo, Geneva, EPHJ-EPMT-SMT is at the forefront in innovation for high-precision technology with a wide scope. Trade visitors are welcome every single year to experience what's new in microsystem technologies, micromechanics and microelectronics while making contacts across all related fields. Here is the breakdown of what each trade show in the trio showcases on the exhibition floor.
EPHJ reveals the full value chain in watchmaking and jewellery: training, creation, design, CAD, raw materials, machinery, tooling, manufacturing, microtechnology, control devices, components, packaging, displays, management, marketing, communication, consulting and services.
EPMT reveals the groundbreaking work done in micro and nanotechnology and their applications in watchmaking, aeronautics, automotive, metrology, optics & photonics, automation and robotics.
SMT brings together experts from the medical device industry and provides an overview of the latest in the production of medical equipment right from R&D down to subcontracting.
The precision technology market has proven itself to be essential for the Industry 4.0 trends and the market is only growing in scope. Switzerland is uniquely positioned at the heart of this revolution for its history dedicated to watchmaking, which has grown towards other sectors. To that end, EPHJ-EPMT-SMT makes for the best possible platform to meet face to face with the key players. Top experts will give lectures on topics like photonics 4 additive manufacturing, traceability and sustainability, role of research in high precision.
Who Are You Going to Meet?
DIXI CYLINDRE SA, Hurni Engineering Sàrl, VICRO SA, JERTECH, MOGRA SUISSE, QUALIGEST, Cloos electrinic, Fondation Horlogère 3900 Porrentruy and Ceramaret SA are just some of the companies that attend EPHJ-EPMT-SMT. The international trade show provides you with the right environment to connect with professionals working in watchmaking, aeronautics, automotive, metrology, optics/photonics, automation and robotics, medical devices and R&D.
The professionals vary from engineers and watchmakers to researchers and medical personnel – all on the search for new products, new information and new contacts. The majority of exhibitors are based in Switzerland with the rest coming from Europe. Visitors mostly represent European markets, but come from as far away as Japan, India, South Korea, China, Australia and the USA.
Additional Value of Attending
Are you a new company that's trying to leave its mark in the industry? Then you're best served by signing up for the Pitch start-up. Here you have the space to sit down and describe what you're trying to do and how that's innovative, fresh and unlike anything else on the market. Pitches are filmed and then uploaded on the show's YouTube channel. Previous startups that have had the opportunity to pitch include Sy&Se, Udimu, XAIR SAS, Kpitaine, Jarys and MDtests.
EPHJ-EPMT-SMT boasts a fantastic conference programme. You have established names in the industries show up to share their perspectives and expertise on a variety of hot topics. In previous years, the subjects covered here included the advantage of nickel-free steels in the watch industry,
the role of watchmaking as an industrial engine for a responsible future, how can watchmaking be turned into the engine of a more responsible future industry, and traceability and durability: new watchmaking requirements for suppliers. These are only some of the highlights from the previous edition, but you get a sense of what you can expect.
Exhibitors are in good hands when it comes to their experience at the trade show. Organisers have made it a point to provide equal treatment of exhibitors with identical basic modules for the stands. Speaking of stands, the prices have remained stable for the past 20 years, which makes attendance a lot more feasible. The focus on innovations and solutions creates the right conditions for visitors to source new products and equipment. Surveys report that 90% of exhibitors have signed orders during the show or have orders in the pipeline. That's more than enough reason to attend!
Other items on the support programme include the Exhibitor Grand Prix competition as well as the special Job Dating Day. If you're looking to recruit new talent, then this is where you're able to see the skilled trade workers that are looking to find their next job. Organisers work hard to make the industry welcoming to young people. The day is organised in partnership with JobWatch and welcomes candidates at different points of their career. In addition to newcomers looking for their first serious position, the event is geared towards future graduates or future apprentices, who need guidance in understanding the current landscape.
Past editions
EPHJ-EPMT-SMT 2023
06.06.2023 - 09.06.2023
21%
Increase in visitor attendance rate compared to 2022
EPHJ-EPMT-SMT 2022
14.06.2022 - 17.06.2022
33%
increase in visitor attendance compared to 2021
EPHJ-EPMT-SMT 2021
14.09.2021 - 17.09.2021
EPHJ-EPMT-SMT 2020
15.09.2020 - 18.09.2020
Cancelled because of COVID 19
EPHJ-EPMT-SMT 2019
18.06.2019 - 21.06.2019
76,000
SQ M of Exhibition Area
How to get to EPHJ-EPMT-SMT

On Foot
from Gare de Genève (central train station - Place de Cornavin 7) = 50 min (3.8 km)
from Genève Aéroport = 11 min walk (850 m)

By Car
from Gare de Genève (central train station - Place de Cornavin 7) = 13 min (5.5. km)
from Genève Aéroport = 1 min (900 m)

By Public Transport
from Gare Cornavin take bus 5F for 10 stops (15 min) to Grand Saconnex, Place station. from there you have additional 9 min walk to the Palexpo