EQUIP AUTO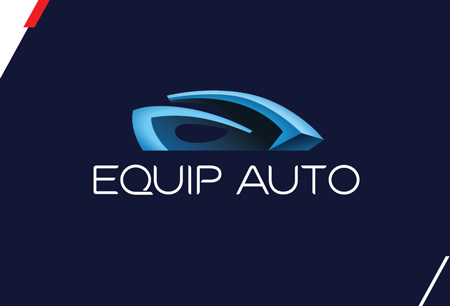 EQUIP AUTO
France , Paris
Until October 30th, 2021, EQUIP AUTO is touring France. The next event dates and locations are Lyon on the 23rd of October and Mulhouse on the 30th of October. Participants can take part in the event by attending in person. The event locations will feature strict COVID-19 prevention measures.
A Brief Overview of EQUIP AUTO
EQUIP AUTO is an important moment in the automotive equipment sector with companies and brands coming together to share in the successes of the past year, debut products and discuss the remaining challenges facing the industry. Paris, France, serves as the centre stage for exhibitors to present everything from trends in automotive aftersales to services for mobility. The international trade show is one no one in the industry should miss.
Expo hotels Paris are plenty, but GETA ltd navigates through the mass and identifies the best deals for hotels in Paris. We tailor all offers to your price range and preference in location to maximize the gains from your business travel. We're specialists when it comes to bookings for international trade shows and you can leave all your professional accommodation needs to us. One of our main selling points is that we locate you close to public transport connections!
Why Your Visit Is Worth It
The automotive industry is a highly competitive industry to operate in and one of the best strategies to remain competitive is to go where your competitors go. In this case EQUIP AUTO is the place to head to. We'll show you the reasons why:
1200+ exhibitors showcase on average showcase at the exhibition;
95,000+ trade visitors walk the halls in search of deals.
It's exactly the platform to pursue to further your brand and explore new markets.
Industry Relevance
EQUIP AUTO has several strengths working in its favor. The fact that the show is held in Paris for one as the city itself is a thriving metropolis and easy to reach. Another is the fact that it's been running ever since 1975 – meaning that the brand has matured and knows what it's about. There's also a close community that you can tap into. The longevity of the show has cultivated a product portfolio that's diverse. Let's take a look. There's car maintenance, car parts, car washes, rims, tires, automotive equipment, automotive tools, construction vehicles, 2-wheelers, agricultural machinery, industrial vehicles, lubricants, repair equipment and trucks among others. To make the navigation of the space even easier, organizers have included 7 themed and on-demand visitor trails that will guide to exactly the place you need to be at.
Who Are You Going to Meet?
EQUIP AUTO prides itself on the international nature of its composition. Exhibitors come from over 40 countries and organizers reveal that over 60% are foreign in nature, which is an especially high percentage. Nearly the same trend can be observed within visitors. The 95,000 trade visitors come from over countries with a heavy representation from the European union.
Past editions
EQUIP AUTO 2021
12.10.2021 - 16.10.2021
Cancelled because of COVID-19
EQUIP AUTO 2019
15.10.2019 - 19.10.2019
How to get to EQUIP AUTO

On Foot

By Car

By Public Transport
Hotels
Venue