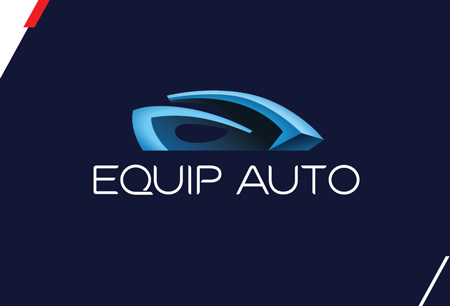 EQUIP AUTO
Paris, France
Book Hotel Online for EQUIP AUTO
Book Now
Event Update
The 2022 edition of EQUIP AUTO will take place as a live event in the Paris expo Porte de Versailles from October 18th to October 22nd, 2022. Due to the lifting of the pandemic regulations throughout France, the venue will not have Covid-19 safety precautions in place.
A Brief Overview of EQUIP AUTO
EQUIP AUTO is an important moment in the automotive equipment sector with companies and brands coming together to share in the successes of the past year, debut products and discuss the remaining challenges facing the industry. Paris, France, serves as the centre stage for exhibitors to present everything from trends in automotive aftersales to services for mobility. You'll do yourself a disservice by missing out on this trade show.
Book hotels for EQUIP AUTO close to Paris Expo Porte de Versailles at attractive rates. GETA ltd has worked in Paris for over a decade and has a significant database of apartments, hotels, and hostels. There's a perfect deal for every budget. Our team handles everything. All you need is to show up. It's easy to make killer savings and walk to the exhibition grounds in minutes. You're guaranteed access to public transport. We work with large groups and can accommodate as many as twenty people. It's our mission to make business travel accessible and affordable. GETA ltd can handle much more than just your hotel reservation. Check out some of our other services.
Why Your Visit Is Worth It
The automotive industry is a highly competitive industry, and EQUIP AUTO gives you an edge by positioning you in front of buyers from the EMEA region. You showcase new products, solutions, and services to interested buyers whose main mission is to source new suppliers. As a networking platform, EQUIP AUTO lives up to its reputation and compensates all travel costs in just the first day. Even with the pandemic going on, the 2022 edition has confirmed:
1000+ international exhibitors have a booth;
80,000+ trade visitors make the trip;
Industry Relevance
EQUIP AUTO has several strengths working in its favour. The fact that the show is held in Paris for one as the city itself is a thriving metropolis and easy to reach. Another is the fact that it's been running ever since 1975 – meaning that the brand has matured and knows what it's about. There's also a close community that you can tap into. It's a highly dynamic event with a lot of launches as well as support events and special zones that guide you through the entire value chain.
The product portfolio is diverse and taps into all related product categories - car maintenance, car parts, car washes, rims, tires, automotive equipment, automotive tools, construction vehicles, 2-wheelers, agricultural machinery, industrial vehicles, lubricants, repair equipment and trucks among others. To make the navigation of the space even easier, organisers have included 7 themed and on-demand visitor trails that will guide you to exactly the place you need to be at.
During the pandemic, organisers took the time to reinvent the trade show and now EQUIP AUTO is moving away from its regular slot to the autumn alongside MONDIAL DE L'AUTO. The two events unite under the banner Paris Automotive Week, which will cover all essential links across the processing chain. Upcoming editions will refocus towards connected mobility. Exhibitors show the next generation of mobility services and chart the future for the auto aftermarket. The Paris Automotive Week combines exhibitions with talks and test drives. Another major change is that doors will be open to trade visitors and the general public.
Who Are You Going to Meet?
EQUIP AUTO prides itself on the international nature of its composition. Exhibitors come from over 40 countries and organisers reveal that over 60% are foreign in nature, which is an especially high percentage. Nearly the same trend can be observed within visitors. The trade show remains a key meeting place for professionals in France, but the concentration of foreign nationals is slowly increasing over the years. The biggest numbers are from countries in the EMEA region such as Australia, Austria, Belgium, the Czech Republic/Slovakia, France, Germany, Luxembourg, the Netherlands, New Zealand, the Nordics, Portugal, Russia, Spain, the UK and Ireland.
As a procurement platform, EQUIP AUTO is highly effective as 68% of visitors have a purchasing role, whether it's advisory or decisive, and one of their main reasons to attend has to do with new products. Over 80% of visitors come to the show with a specific project in mind and then find what they need to complete it. More relevant for exhibitors is the fact that in the last edition 35% of all trade visitors were there for the first time, which translates to a fresh batch of qualified sales leads. The possibilities for professional developments are many.
The people that pass by your booth work for insurers and lenders, integrated and fleet garages, auto centres and fast fitters, trading companies, mass retail, technical inspection car expertise, HGV/LCV maintenance, automotive distribution groups, wholesalers, distributors, vehicle rental, auto manufacturers, independent networks, oil companies, car washes and information technology.
Additional Value of Attendance
A major highlight at the show is the EQUIP AUTO International Grands Prix for Automotive Innovation, where forward-thinking companies compete across 7 categories to come on top and get much deserved recognition. The Grands Prix is the most effective way to launch cutting-edge products to the wider professional audience. Plus, visitors are able to take a look at all emerging technologies and where individual sectors are headed. The categories are as follow:
Bodywork and paintwork
Lubricants, vehicle care products, washing, roadside services
Original equipment and tyres
Parts, equipment and components for after-sales
Garage tooling and equipment
Digital solutions, IT, connectivity and mobility
Sustainable development and circular economy
As an exhibitor, you have other ways to achieve better visibility during the trade show. Register on the digital platform to augment your experience in person. The platform makes it so much easier to generate leads and connect with visitors interested in your company. The online catalogue has been completely revamped and expanded with new services to make sure you reach as wide an audience as possible. Finally, the badge reader simplifies commercial tracking. You can access all this on a mobile app. You keep the entire trade show in your pocket for a much more pleasant time overall.
Past editions
EQUIP AUTO 2022
18.10.2022 - 22.10.2022
45%
of the exhibitors were first time participants
EQUIP AUTO 2021
12.10.2021 - 16.10.2021
Cancelled because of COVID-19
EQUIP AUTO 2019
15.10.2019 - 19.10.2019
How to get to EQUIP AUTO

On Foot
Charles de Gaulle Airport - not advisable
Gare du Nord - not advisable

By Car
Charles de Gaulle Airport - 15 mins via Rue Louis Vicat
Gare du Nord - 35 mins via Rue de Vaugirard

By Public Transport
Charles de Gaulle Airport - not advisable
Gare du Nord - 50 mins via N13 bus